Legal Center Advice
Exclusive access to legal help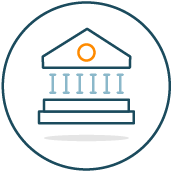 Take the guesswork out of the laws and regulations affecting restaurants with a strong team of law firms that counsel CRA members on any matter that may arise. Members get one call (not to exceed 15 minutes) of legal advice every month! Call 800.765.4842 ext. 2743 or email helpline@calrest.org
---
Our Legal Partners
Click through to get to know our legal experts:
---
Legal Center Live Videos
Answering commonly asked legal questions affecting California restaurant operators.
---
Forms + Links
We've taken the legwork out of compiling the useful forms and links on-the-go operators need to run businesses effectively and efficiently. Bookmark this page, because we're constantly adding to the collection. Can't find something? Let us know at marketing@calrest.org.