Benefits of Membership
Advantages of Membership
There are many advantages to becoming a member-
Learn more about member benefits below and check out our Savings Calculator to see how much you can save.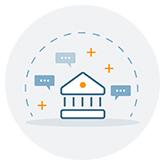 Advocacy
We are the voice of the industry, representing you at a local and state level. We listen to your needs and lobby for the ultimate interest of restaurants.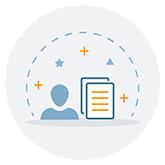 Resources +
Support
Free Legal Advice, Helpline, White Papers, Checklists, Weekly Newsletter, News in Two, Legal Center App, Buyers Guide + more.
Check out all the benefits a membership brings you here.
Allied membership benefits here.
Start My Application Download Application (PDF)
If you prefer to fill out our manual form, please fax or mail it in.
Types of food service establishments already investing in membership
Bakery
Bar
Bistro
Brasserie
Brew Pub
Brewery
Buffet
Café
Cafeteria
Carry-out
Casual Dining
Catering
Coffee Shop/Bar/House
Commercial Kitchen
Cottage Industries
Contemporary Casual
Diner
Dining Halls
Family Style
Fast-casual
Fine Dining
Food Court/Hall
Food Truck/Cart/Stand
Ghost Kitchen/Restaurant
Grill
Grocery Store/Convenience Store
Hotel/Motel/Inn
Institutional Foodservice (Prisons, Retirement Centers, Schools, Hospitals)
Pop-up
Quick Serve
Vending Companies
Restaurant Member Dues
Restaurant membership dues are based on combined gross annual sales (food and beverage) of all California locations.
If you prefer to fill out our manual form, please fax or mail it in.
FAQs
Why should I become a restaurant member of the CRA?
Each restaurant has its own reason for joining- from advocacy to discounts and more. As a member, your voice plays an important role in the fight to keep the industry healthy. Some of our restaurant members have been a part of the CRA family for over 25 years.
| | |
| --- | --- |
| | Who else are restaurant members of the CRA? |
| | Our member base consists of over 18,000 members just like you across the state. Most of our members are independently owned businesses who want to save money, stay up to date and have an active voice in the rules and legislation governing our industry. |
| | |
| --- | --- |
| | Is there a way to see how much my business could save with a CRA restaurant membership? |
| | Yes, we created an easy-to-use Savings Calculator to help you see how much you could save with a CRA restaurant membership. |
| | |
| --- | --- |
| | Once I am a member, how can I get involved? |
| | We encourage our members to stay up to date and active with our advocacy work. There are also tons of opportunities for networking and continuing education through our chapter events. |
| | |
| --- | --- |
| | How are restaurant membership dues calculated? |
| | Restaurant membership dues are based on all California locations' combined gross annual sales (food and beverage). Membership starts at $485 annually. |