ServSafe® Allergens Online Course and Exam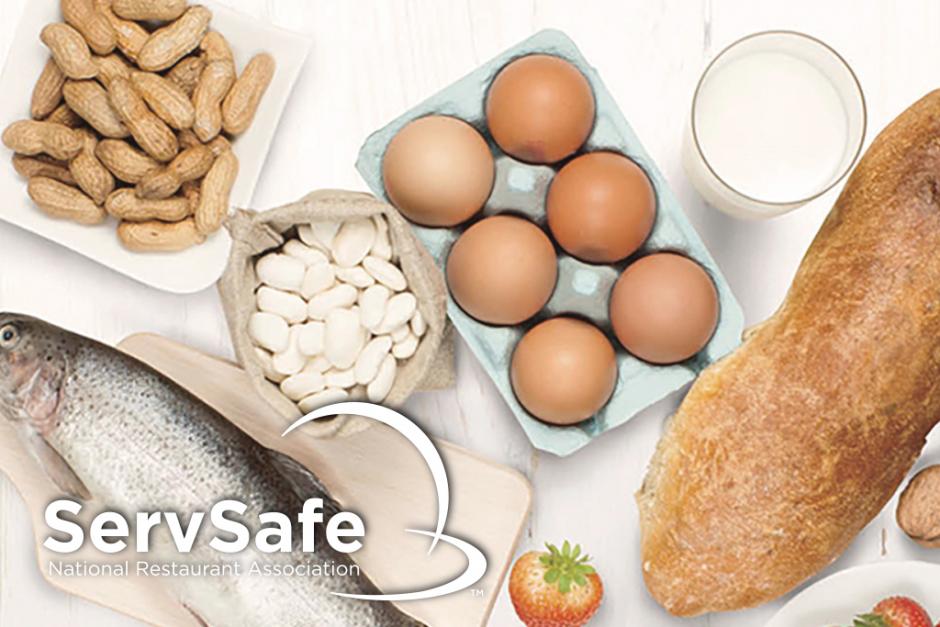 Food allergies are rapidly affecting more people every year.
Are you protecting the health of your guests coping with food allergies?
Common foods like peanuts, tree nuts, milk, egg, soy, wheat, shellfish, fish, and sesame seeds cause most allergic reactions.
Study indicates that half of all fatal food allergy reactions begin outside the home.
Some states have passed legislation requiring food allergy training.
---
Online Training and Exam
This interactive online course drives home the critical information your employees and managers need in order to accommodate guests with food allergies and respond to emergencies should they occur. This course is followed up with a 40-question multiple choice exam. $25/person
Start the online training and exam
The Course
Defining food allergies
Recognizing symptoms
Identifying allergens
Dangers of cross-contact
​Proper cleaning methods
Front of the house
Proper communication
Preventing cross-contact
Workstations & self-serve areas
Special dietary requests​
Dealing with emergencies
Back of the house
Importance of food labels
Handling food deliveries
Proper food preparation​
Cleaning and personal hygiene