National Restaurant Association Show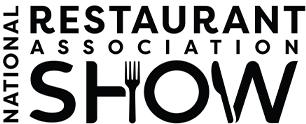 Find the Products, Partners, and Information You Need—Whenever You Need It
While we couldn't meet in person in 2021, The National Restaurant Association Show is committed to supporting the foodservice community through this time of transformation and rebuilding. We're serving up year-round online content focused on everything from state of the industry to consumer trends and operational innovations. Plus, we're making it easier to find the products, partners, and education you need to reimagine your business right now and prepare for what's ahead with The Show To Go.
Above all, we are here for you. Join us in tackling unknowns, preparing for the better days ahead, and looking forward to the next Show!
Save the Date for The 2022 National Restaurant Association Show
The 2022 National Restaurant Association Show will take place May 21 – May 24, 2022 at McCormick Place in Chicago. Sign up to be notified when registration officially opens so you can save your spot and experience the comeback event the industry deserves.