San Diego Chapter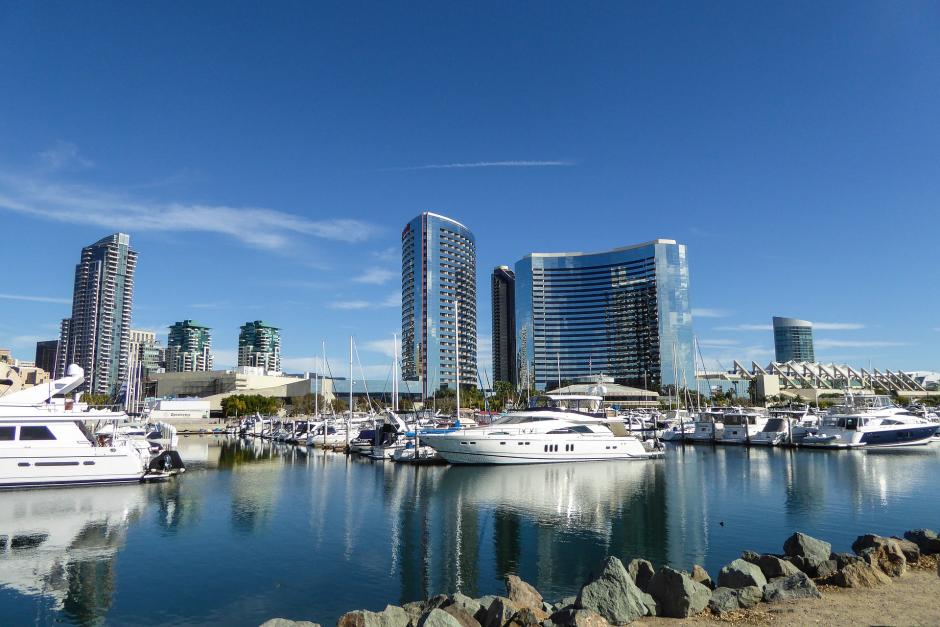 We participate in community and philanthropic events on an ongoing basis. The San Diego education committee has supported projects such as the ROP culinary arts program at inner city schools, the Hospitality + Tourism Management program at San Diego State University and school garden projects at local elementary school. We also organize San Diego Restaurant Week, introducing the community to local restaurants and showcasing the industry's talent.
---
Chapter Events
Join the chapter for Restaurant Weeks, Industry Mixers, Educational Seminars, Gold Medallion Dinner, Summer Bash, Golf Tournament and much more!

Check out our upcoming events!
---
Board of Directors
Chuck Ross
Fiesta de Reyes
Chapter President
Jeff Rossman
Terra American Bistro
1st Vice President
Education Committee Chair
Susie Baumann
Bali Hai Restaurant
Tom Ham's Lighthouse
Treasurer
Andy Baumann
Bali Hai | Tom Ham's Lighthouse
Restaurant Week Committee Chair
Tyler Martin
The Brigantine Family of Restaurants
Education Committee Co-Chair
Angie Weber
Cowboy Star Restaurant and Butcher Shop
Chair of Government Affairs Committee
Ben Clevenger
Eastbound Bar & Grill | The Hills Local Pub
Events Committee Chair
Michael Blake
Humphreys Restaurant
Past President
Fred Glick
Chanticleer Holdings, Inc
Board Members
Andy Baumann
Bali Hai Restaurant/Tom's Lighthouse
Susie Baumann
Bali Hai Restaurant/Tom's Lighthouse
Felix Berry
Felix's BBQ With Soul
Michael Blake
Humphreys Restaurant
Tracy Borkum
Urban Kitchen Group
Laurie Britton
Cafe Virtuoso
Amy Burgatz
Sammy's Woodfired Pizza
Todd Cahill
San Diego Gas & Electric
Matt Caponi
La Jolla Beach and Tennis Club
Mikkel Christensen
Synergy Management
Ben Clevenger
Eastbound Bar & Grill/The Hills
Chad Cline
The Waterfront Grill & Bar
Dwight Colton
Fish Market Restaurants, Inc.
Chris Cramer
Karl Strauss Brewing Company
Patrick Day
Sysco San Diego
Kristine Duehren
Firehouse Restaurant & Lounge
Bess Eberhardt
San Diego Convention Center
Sal Ercolano
SeaSalt Del Mar
Mike Feinman
Cohn Restaurant Group
Paul Fornier
Fallbrook Winery
Trey Foshee
George's at the Cove/Galaxy
Steve Gi
Rei De Gado
Lehn Goetz
Cafe Coyote
Blake Hamerslag
Barbarella Restaurant
Robert Harrington
Specialty Produce
Tyrone Hatch
Ecolab
Duncan Firth
Baron
Christopher Holzhauer
Young's Market Company
Chad Hoxie
Alliant Insurance
Jeff Illson
Ruth's Chris Steak House
Ken Irvine
Blue Boheme Restaurant
Dolores Jackson
Lolita's
Ken Kasianovitz
Squar Milner LLP
Arturo Kassel
Whisknladle Hospitality LLC
Bruno Katz
Wilson Elser Moskowitz Edelman & Dicker LLP
Charles Kaufman
Bread & Cie
Bill Larson
Viking Commercial Construction
Tyler Martin
The Brigantine Family of Restaurants
Joe O'Donnell
Urban Plates
Phil Pace
Phil's BBQ
Janis Pameter
Shamrock Foods Company
Jason Paolini
Hamilton Meats
Gina Patterson
R.W.Smith
Cathy Peterson
Farmers Insurance
Jim Phillips
Studio Diner
Diane Powers
Casa De Pico
Lori Rodriguez
Oracle MICROS
Chuck Ross
Fiesta de Reyes
Jess Rossman
Terra American Bistro
Neil Sorensen
Southern Wine & Spirits
Gary Tanashian
New Leaf Biofuel
Ryan Thorsen
Bertrand At Mr. A's
Adam Wagner
Raindrop Marketing
Angie Weber
Cowboy Star Restaurant and Butcher Shop
Stephanie Wilson
Wicked Creative
Bryan Wood
B. Wood Insurance