San Diego Chapter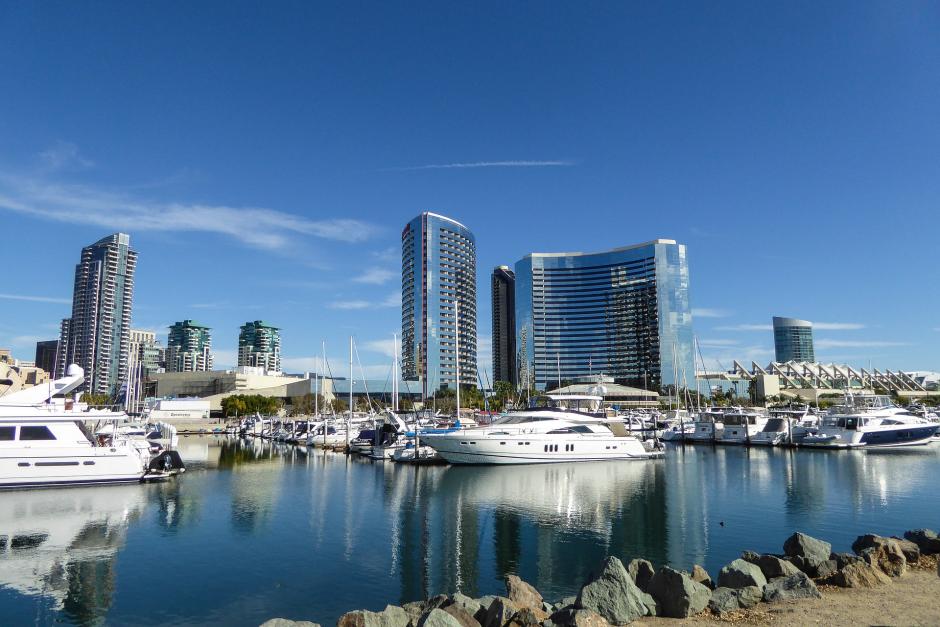 We participate in community and philanthropic events on an ongoing basis. The San Diego education committee has supported projects such as the ROP culinary arts program at inner city schools, the Hospitality + Tourism Management program at San Diego State University and school garden projects at local elementary school. We also organize San Diego Restaurant Week, introducing the community to local restaurants and showcasing the industry's talent.
---
Chapter Event
Join the chapter for Restaurant Weeks, Industry Mixers, Educational Seminars, Gold Medallion Dinner, Summer Bash, Golf Tournament and much more!
Check out our upcoming events!
---
Board of Directors
Michael Blake
Humphreys
Chapter President
Chuck Ross
Fiesta de Reyes 
1st Vice President
Jeff Rossman
Terra American Bistro
2nd Vice President
Susie Baumann
Bali Hai Restaurant
Tom Ham's Lighthouse 
Treasurer
Andy Baumann
Bali Hai | Tom Ham's Lighthouse
Member At Large
Nicole Abraham
Luna Grill
Member At Large
Ben Clevenger
Eastbound Bar & Grill | The Hills Local Pub
Member At Large
Clark Hickey
Barona Resort & Casino
Member At Large
Matt Caponi
La Jolla Beach & Tennis Club
Past President
Board Members
Scott Ambrose
Stone World Brewing Bistro & Gardens
Shawn Barker
The Patio Group
Felix Berry
Felix's BBQ With Soul
Tracy Borkum
Urban Kitchen Group
Amy Burgatz
Sammy's Woodfired Pizza
Jennifer Case
New Leaf Biofuel
Chad Cline
The Waterfront Grill & Bar
Dwight Colton
Fish Market Restaurants, Inc.
Chris Cramer
Karl Strauss Brewing Company
Scott Crider
San Diego Gas & Electric
Bess Eberhardt
San Diego Convention Center
Sal Ercolano
SeaSalt Del Mar
Danny Fancher
Estancia La Jolla Hotel & Spa
Mike Feinman
Cohn Restaurant Group
Trey Foshee 
George's at the Cove | Galaxy Taco
Adam Gash
Kings Seafood Company
Steve Gi
Rei De Gado
Joe Giacalone
The Venetian Restaurant Inc.
Thomas Goddard
Oliva, Goddard & Wright, CPA's
Lehn Goetz
Cafe Coyote
Robert Harrington
Specialty Produce
David Hayes
Garden Fresh dba Souplantation
Clark Hickey
Barona Resort & Casino
Dieter Hissin
Hotel Del Coronado
Wendy Hoier
Viking Construction
Christopher Holzhauer
Young's Market Company
Chad Hoxie
Alliant Insurance
Ken Irvine
Blue Boheme
Ken Kasianovitz
Squar Milner LLP
Arturo Kassel
Whisknladle Hospitality
Bruno Katz
Wilson Elser
Charles Kaufman
Bread & Cie
Kevin Mangan
Sysco San Diego
Peter Maretz
Stokes Roberts & Wagner, ALC
Tyler Martin
The Brigantine Family of Restaurants
Sean Merzbacher
Donovan's Steak and Chop House
Gerry Murphy
Ruth's Chris Steak House
Rudy Navarro
Primos Management, Inc.
Joe O'Donnell
Urban Plates
Phil Pace
Phil's BBQ
Janis Palmeter
Shamrock Foods Company
Gina Patterson
R.W.Smith
Ron Perrotta
Red Robin
Jim Phillips
Studio Diner
Diane Powers
Casa De Pico
Ray Roberts
US Foods
Rudy Robles
Jack in the Box
Lori Rodriguez
Oracle MICROS
Amanda Smith
Sbicca Del Mar
Neil Sorensen
Southern Wine & Spirits
Matt Spencer
Firehouse Restaurant & Lounge
Ryan Thorsen
Mister A's
Greg Van de Velde
Bottega Americano
Stacy Warner
Eat Drink Sleep
Angie Weber
Cowboy Star Restaurant & Butcher Shop
Bryan Wood
B. Wood Insurance