We need your help: the fight for sensible restaurant tax relief
June 6, 2022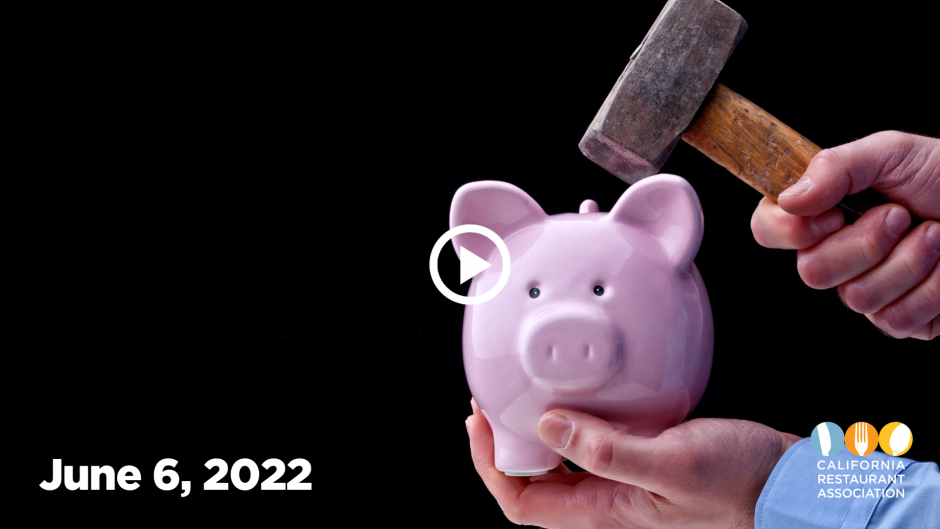 With the state budget flush with an enormous amount of unexpected revenue, we are revising our ask of lawmakers as it relates to the unemployment insurance (UI) fund.
Instead of the initial $3 billion, the CRA is now asking the state to spend $10 billion stabilizing the UI fund. Why is this important? So that employers are not later forced to pay huge assessments for something that was beyond their control: the layoffs that resulted from a mandated closure of restaurants.
In this week's News You Need to Know, Sabrina tells us about that – and the CRA's continuing effort to secure help for restaurants who received PPP loans after the state's deadline for associated tax relief.
We need your help on both fronts. Visit https://www.calrest.org/action-center and scroll down to find our action alert and make your voice heard today!