Health Insurance

Exclusive Health Care Discounts from UnitedHealthcare
UnitedHealthcare offers the following health care discounts for CRA members:
Up to a 5% discount on manual medical rates for fully insured groups with 101 or more eligible employees.
An annual invoice credit of up to 5% on administrative fees for new ASO medical products for self-funded groups with 100 or more eligible employees.
Up to a 5% discount on specialty benefits (dental, vision, life, disability, accident and critical illness) for fully insured groups – in addition to all other discounts including bundling benefits programs.
Visit www.uhctogether.com/calrest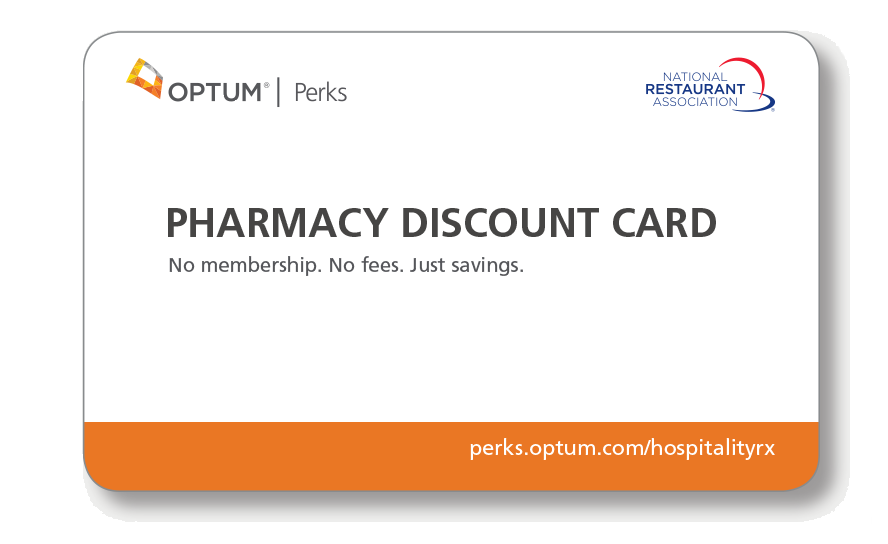 Free National Restaurant Association Pharmacy Discount Card
This free pharmacy discount card helps employees save up to 75% (average savings of 40%) on all FDA-approved prescription medications.
Accepted at more than 62,000 pharmacies nationwide.
Cards are pre-activated and easy to use; privacy is protected.
There are no costs for using this card.
Each time a card is used, the National Restaurant Association Educational Foundation and its state partners receive a portion of the proceeds.
Administered through OptumRx®. This discount card program is not insurance.
Contact Alliah Sheta at alliah.sheta@optum.com.

Discounted Health Savings Account (HSA) from Optum
Available to all eligible members with a qualifying high-deductible health plan regardless of insurance carrier, the Optum Bank HSA provides a tax-advantaged way for employees to pay for qualified medical expenses now and in the future.
The Optum Bank HSA solution offers a 20% discount on the Monthly Maintenance Fee for members and their employees.
Optum leverages holistic integrated health care and financial data to deliver various consumer engagement strategies that help drive savings.
Administered through Optum Bank®, Member FDIC.
Visit www.restauranthealthcare.org/optumhsa
For more information on the Hospitality Associations Alliance program and its exclusive member offerings, contact Alliah Sheta at alliah.sheta@optum.com.
[LEGAL DISCLAIMERS]
Some restrictions and exclusions apply. Discounts are available only to members of the National Restaurant Association and its state restaurant association partners; and may vary by location and group size.
Insurance coverage provided by or through UnitedHealthcare Insurance Company, UnitedHealthcare Insurance Company of Illinois, Inc. or their affiliates. Administrative services provided by United HealthCare Services, Inc. or their affiliates. Health Plan coverage provided by or through UnitedHealthcare of California, Inc.
Health savings accounts (HSAs) are individual accounts offered by Optum Bank®, Member FDIC, and are subject to eligibility and restrictions, including but not limited to restrictions on distributions for qualified medical expenses set forth in section 213(d) of the Internal Revenue Code. State taxes may apply. This communication is not intended as legal, investment or tax advice. Please contact a competent legal, investment, or tax professional for personal advice on eligibility, investing, tax treatment and restrictions. Federal and state laws and regulations are subject to change.
Investments are not FDIC insured, are not guaranteed by Optum Bank®, and may lose value.