What is "Joint Employment" and Why Does it Matter?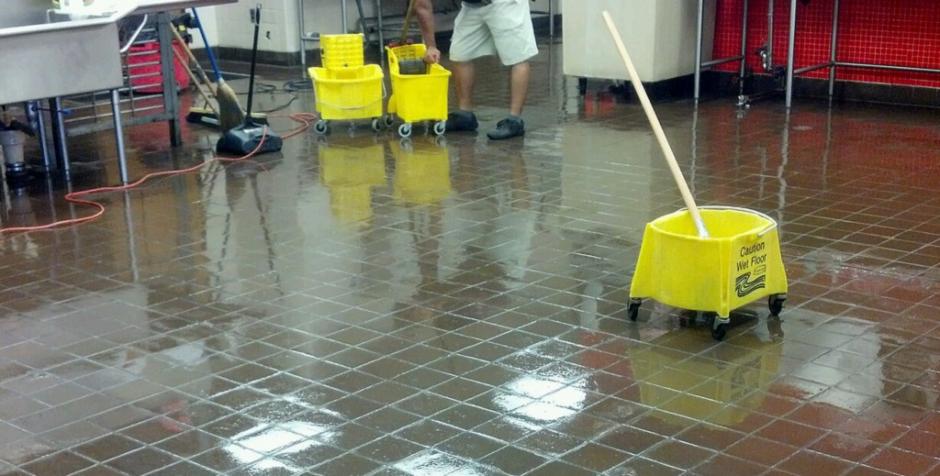 "Joint employer" liability is a phrase that strikes fear in employers and defense counsel alike. Under this theory of liability, …
a plaintiff seeks to hold more than one alleged employer jointly and severally liable for alleged employment law violations.
In a recent high-profile case, the California Division of Labor Standards Enforcement (DLSE) announced that it had cited a California restaurant chain in a $4.57 million case alleging that 559 subcontracted janitorial workers were underpaid. This case has sent shockwaves across the restaurant industry, as (apparently for the first time) DLSE postulated a new theory for joint employer liability under a 2015 law.
For this reason, it is useful to review the possible liability routes that may establish joint liability for a restaurant in this context – including the new theory of liability proposed by DLSE in this case – and to explore some "best practices" to avoid potential liability for your restaurant.
"Joint employers" are held responsible, both separately and jointly, for compliance with various employment laws with respect to employees over whom they share control. Plaintiffs increasingly seek to make more than one employer liable for alleged violations of the law in an effort to increase the potential parties (or "deep pockets") against whom they can recover.
In the restaurant context, for example, this would involve claims filed by employees of a janitorial contractor alleging that they were not paid properly. Such a lawsuit would be filed against both the janitorial contractor and the restaurant, arguing that the restaurant was also liable as a "joint employer" of the janitorial workers.
As discussed below, there are three primary avenues under California law for a plaintiff to allege joint employer-like liability: (1) a traditional common law test, (2) statutory liability for entering into a "financially insufficient" contract in certain industries, and (3) statutory liability under a landmark law passed by the Legislature in 2015.
Joint Employer Liability Under Common Law
Due to the complex nature of California's employment laws, assessing potential joint employer liability often depends on the specific statutory framework under which claims arise. Joint employer claims can arise under federal law (such as the Fair Labor Standards Act) as well, and have created concerns for franchisors and franchisees related to changing enforcement positions at the federal level. However, this article will focus primarily on potential joint employer claims arising under California law.
In 2010, the California Supreme Court clarified the analysis, at least for wage and hour claims arising under the California Labor Code, in a case called Martinez v. Combs. In that case, the Court held that to "employ" means (1) "to exercise control over … wages, hours or working conditions," (2) "to suffer or permit to work," or (3) "to engage, thereby creating a common law employment relationship." In other words, the Court articulated three alternative definitions of "employ" that may be sufficient to make multiple parties liable as "joint employers."
Liability for "Financially-Insufficient" Contracts
Enacted in 2004, Labor Code Section 2810 prohibits an employer from entering into certain contracts for services, including for janitorial or security services, where the business "knows or should know that the contract or agreement does not include funds sufficient to allow the contractor to comply with all applicable local, state, and federal laws or regulations." The statute defines "knows" to mean including knowledge "arising from familiarity with the normal facts and circumstances of the business activity engaged in," while the term "should know" is defined to include the knowledge of additional information that would make a "reasonably prudent person" inquire further about whether the funds under contract are sufficient.
Under the law, there is a rebuttable presumption that there has been no violation of the law where the contract or agreement is in writing and meets certain requirements, including listing the total number of workers to be employed under the contract and the total amount of all wages to be paid.
Joint Liability Under Labor Code Section 2810.3
In 2015, with the passage of AB 1897 (Roger Hernandez), the California Legislature enacted a new (and potentially far-reaching) statutory basis of liability. Labor Code Section 2810.3 makes an employer jointly liable with any "labor contractor" for the payment of wages and the provision of workers' compensation coverage for any workers supplied by that labor contractor.
A "labor contractor" is defined as any individual or entity that supplies a client employer with workers to perform labor within the client employer's usual course of business. "Usual course of business" is defined to mean the "regular and customary work of a business, performed within or upon the premises or worksite of the client employer."
Lessons Learned from Latest Enforcement Activity
On June 11, 2018, DLSE announced that it had issued citations to a restaurant with eight locations in Orange and San Diego counties, regarding 559 janitorial workers who were employed by a janitorial contractor and subcontractor and were alleged to have been underpaid.
The announcement was significant in that in it, DLSE purported to hold the restaurant liable for the violations of the janitorial contractors under Labor Code Section 2810.3. This case represents one of the first instances in which DLSE has attempted to impose liability under the new statutory joint liability provisions of the law. As enacted, AB 1897 appeared primarily aimed at imposing liability in the temporary staffing context, where a contractor provides temporary workers to a client company. However, in this case, DLSE asserted that the restaurant employer was liable for workers provided under a janitorial services contract – not the typical temporary employee scenario.
For this reason, the restaurant employer has appealed the DSLE's action. A key question for the courts will be whether a janitorial contractor who provides services to a restaurant is providing workers to engage in the restaurant's "usual course of business." The restaurant will likely argue that it is in the business of serving food and beverages to customers, not in the janitorial business. Those arguments may prevail; this certainly seems to be a "stretch" of the legislative intent of AB 1897. However, if left to stand, this would represent a significant expansion of potential liability under Labor Code Section 2810.3.
It appears that DLSE's theory of liability may also have turned on allegations that the restaurant exercised "control" over the wages, hours and working conditions of the janitorial employees. As DLSE's press release stated:
"Investigators found that the janitorial workers began their shifts around midnight and worked until morning without proper meal or rest break periods. After working for eight hours, the [janitorial contractor] workers were not released until [the restaurant] kitchen managers conducted walkthroughs to review their work. These walkthroughs would frequently lead to additional tasks that the janitorial workers had to complete before they were released for the day. This resulted in each worker logging up to 10 hours of unpaid overtime each week."
Therefore, there may also have been factual allegations that gave rise to a claim for "joint employer" liability under the common law "control" theory discussed above. Absent these allegations of "control," it is not clear whether DLSE would have pursued joint liability against the restaurant merely under Labor Code Section 2810.3.
Best Practices to Avoid the Joint Employer Liability Trap
Determinations of joint employer liability involve very fact-specific analyses and will vary on a case-by-case basis. But the recent DLSE enforcement activity highlighted above may shed some light on ways restaurant employers may be able to mitigate against potential liability:
Be Wary of Control – As the enforcement case discussed above makes clear, DLSE made much of the fact that the restaurant kitchen managers allegedly exercised significant control over the hours and working conditions of the subcontracted janitorial employees – going so far as requiring restaurant kitchen managers to check their work before they could be "released," and sometimes giving them additional tasks to complete. Restaurants should be wary of exercising such direction and control over janitorial employees as these factors could be used to establish joint employer common law liability. Avoid practices and procedures that indicate actual or perceived control over the janitorial contractor's employees.

Get It in Writing – It's a good idea to have a contract with a janitorial contractor that clearly allocates the responsibilities and obligations of each of the respective parties. In addition, a written contract that complies with the requirements of Labor Code Section 2810 will create a rebuttable presumption that there has been no violation of that section dealing with "financially insufficient" contracts.

Protect Yourself – Labor Code Section 2810.3 expressly allows client employers and labor contractors to establish and enforce contract provisions (such as indemnification clauses) protecting themselves from liability caused by the other party. While such a contract remedy may not prevent you from being named in a lawsuit, it may provide you with a remedy against a contractor who violated the law and created liability for your business.

Properly Vet Your Contractors – Now more than ever, restaurants should exercise caution in selecting a janitorial contractor. You should exercise due diligence and evaluate the contractor's compliance with California's labor and employment laws. Just looking at the bottom line and focusing exclusively on who's giving you the lowest quote is not going to cut it. Do your homework and protect yourself! In addition, a new law that went into effect on July 1, 2018 requires janitorial services contractors to register with DLSE. Employers that contract with an unlicensed janitorial services contractor could face fines up to $25,000.

This report was reviewed in 2020 by Fisher Phillips. Fisher Phillips provides this information for general informational purposes only. The information is not, and should not be relied upon or regarded as, legal advice. No one should act or refrain from acting on the basis of such content or information, without first consulting with and engaging a qualified, licensed attorney, authorized to practice law in such person's particular jurisdiction, concerning the particular facts and circumstances of the matter at issue.