Prop 65: A guide to California's Proposition 65 (Safe Drinking Water and Toxic Enforcement Act)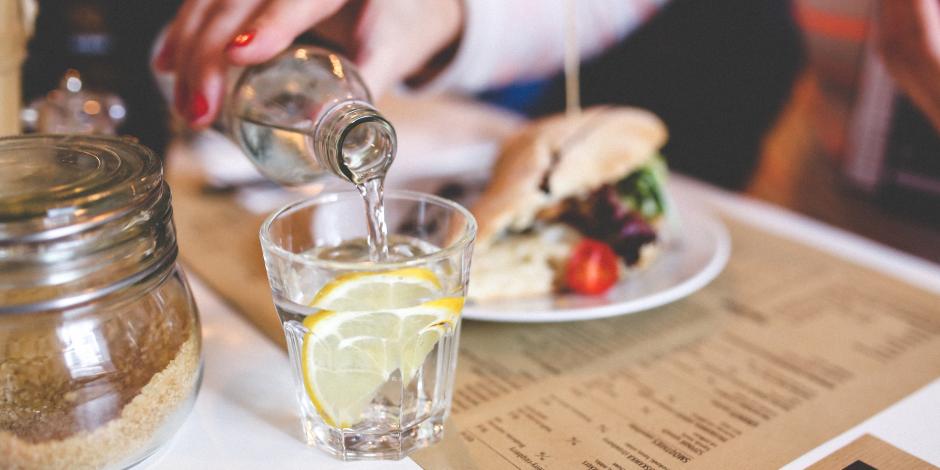 California voters approved Proposition 65 in 1986, creating the Safe Drinking Water and Toxic Enforcement Act. Originally presented to voters as a way to prevent contamination of drinking water by a few substances "known" to cause cancer or birth defects, Proposition 65 is now widely criticized for requiring meaningless warnings in parking lots, hotel lobbies and restaurant entrances, as well as on airport walls and consumer product packaging. These "warnings" are required by Proposition 65 even when there is no actual risk of harm to anyone. In fact, Proposition 65 requires warnings at exposure levels as much as 1,000 times lower than the levels proven to have no adverse effect.
Proposition 65 is unique to California. No other government, state, federal or foreign, requires warning people about substances at safe levels. Even a business that is perfectly safe and complies with all other applicable laws, such as sanitation and food safety requirements, may be in violation of Proposition 65.

The list
Proposition 65 requires the governor to keep a list of all substances "known" to cause cancer or reproductive toxicity. The governor has delegated that responsibility to the Office of Environmental Health Hazard Assessment (OEHHA), a part of the California Environmental Protection Agency (Cal-EPA). OEHHA determines which substances are "known to cause cancer," and passes regulations interpreting Proposition 65's requirements. The regulations are available online from the Office of Administrative Law, www.oal.ca.gov as Title 22, Division 2, Part 2, Subdivision 1, Chapter 3 of the California Code of Regulations. (They are called "Social Security Regulations" on the OAL website. This is a relic of the time when Proposition 65 was first enacted. OEHHA was part of the Department of Health and Human Services under Governor Wilson.)
OEHHA's website, www.oehha.org/proposition-65, also contains a link to the regulations, and provides general information about Proposition 65, including the complete Proposition 65 list of more than 750 substances.
Some, such as hexavalent chromium and asbestos, pose actual risks to humans. Others pose only a theoretical risk to laboratory animals. The list also includes consumer products like aspirin, traditional foods such as alcoholic beverages and betel nut, essential nutrients like selenium and Vitamin A, and by products of industry like soot and diesel exhaust. It even includes hormones produced naturally in the human body, such as progesterone and testosterone.
Substances are added to the list regularly. When the federal Environmental Protection Agency lists a new substance as a possible cause of cancer in laboratory animals, that substance is added to the Proposition 65 list. The fact that there is no evidence of human carcinogenicity does not stop OEHHA from listing it. When the Legislature or the Department of Labor requires information for employees who use a substance in their jobs, that substance is added to the list.
The fact that it is dangerous only to people who are exposed to large amounts does not stop OEHHA from listing it. Although the listing decisions are reviewed by scientists appointed to Advisory Panels by the governor, the Proposition 65 rules do not allow the scientists to consider whether there is any real danger from the substance, when they are deciding whether to list it.
The discharge prohibition
A business may not "release or discharge" a listed substance into a source of drinking water, or onto land where it may run off or leach into a source. The discharge prohibition includes unavoidable trace amounts permitted under state and federal law. Discharge problems are much less frequent than warning violations, and are almost always against industrial operations. No restaurant has ever been formally accused of violating the discharge prohibition. If you use the regular sewer connections, maintain no underground storage tanks, and comply with local regulations for trash collection and disposal, it is unlikely that your business will ever have this particular legal problem.
The warning requirement
A business may not expose anyone to a listed substance without providing a "clear and reasonable warning." This requirement applies restaurants with 10 or more employees.
The warning requirement has drawn intense criticism because it undermines the effectiveness of useful warnings. A single business trying to comply with Proposition 65 may post four or five slightly different warning signs. As Californians become more accustomed to seeing warnings of dire health consequences, they are likely to disregard useful warnings such as "Warning: Unpasteurized milk," "Contains peanuts," "No lifeguard," "Bridge out." For this reason, Proposition 65 has been criticized by the federal Food and Drug Administration, which is responsible for interstate consumer information on packaged foods, and by the federal Department of Agriculture, which is responsible for interstate consumer information about meat and poultry. Federal policy makers have sometimes been willing to intervene with the state to encourage more rational warning regulations, or even to argue that federal law preempts state law for warnings on some products. Unfortunately, food served in restaurants is regulated primarily by state law rather than federal law, and is therefore even more vulnerable to Proposition 65 than food sold in grocery stores.
Restaurants have been targeted for allegedly failing to give "clear and reasonable" warnings to consumers about listed substances in breads and fried potatoes, alcoholic beverages, drinking glasses, fish, beef, chicken and tobacco smoke.
Unfortunately, Proposition 65 does not say what the phrase "clear and reasonable" means. In the first few years after Proposition 65 was enacted, OEHHA tried to provide some guidance for businesses who need to comply with Proposition 65. OEHHA adopted regulations giving specific language to use for some warnings. One regulatory sign was designed specifically for restaurants. Other regulatory signs were designed for alcoholic beverages and consumer products. These signs are known as "safe-harbor" signs, because businesses that post them need not navigate the stormy ocean of litigation where there meaning of "clear and reasonable" is being debated.
The safe-harbor signs will not guarantee compliance with Proposition 65, but they do provide a measure of protection for businesses.
You can see all of OEHHA's warning regulations on the OEHHA website, which includes text of warning signs that may be useful in your business. For most of the signs, OEHHA's regulations omit format information. The regulations stress that the signs need to be "clear and reasonable". However, the regulations provide very little guidance as to size, font and style. More specifics will be discussed below. The regulations do require that signs be "conspicuous" enough that they are "likely to be read and understood by an ordinary individual under customary conditions of use and purchase." As to what constitutes reasonable, that is often subject to debate.
In state driven litigation, the California Attorney General has approved some specific signs, and some businesses use those approvals to design their own signs. In a recent settlement with seafood restaurants, the Attorney General approved a warning to be posted on 8-inch by 11-inch card stock, with the word "WARNING" centered on the top line in Garamond 72, a font with ¾-inch capital letters. The rest of the text is centered below the word "WARNING," with the initial letter of each word capitalized, in Garamond 36, a font with 3/8- inch capital letters and 1/8-inch lower-case letters. The sign is posted at eye level in the entryway or waiting area. Many businesses use the same fonts, sizes, and display areas to design and post their safe-harbor warning signs.
However, the regulations do not set forth this as the standard. Therefore, businesses should insure that any signs they post are "conspicuous" as to where they are placed and of sufficient size so a reasonable member of the public would be able to find and read the sign.
There is some guidance provided by the regulations, which is discussed below.
For all foods and beverages:
OEHHA's regulation provides a warning sign for restaurants. WARNING: Chemicals known to the State of California to cause cancer, or birth defects or other reproductive harm may be present in foods or beverages sold or served here. Because posting this sign is one of the few things restaurants can do to comply with Proposition 65, the CRA recommends that you strongly consider posting this sign where patrons are likely to see it as they enter your restaurant. If you have more than one entrance, consider posting it near every entrance. Although not specifically set forth, a sign no small than 10 inches wide by 10 inches high or a horizontal strip marker no smaller than 10 ½ inches wide by 1 ¼ inch high bearing the warning message has been set forth in the regulations for alcoholic beverages and would arguably comply with the "conspicuous" requirements.
For non-food merchandise:
Restaurants that sell souvenirs or other merchandise such as decorated glassware may also wish to use the safe-harbor warnings provided by OEHHA's regulations for consumer products. This text should be posted where consumers will see it before purchasing the merchandise. Some businesses use colored stickers or product lists to key the warning to specific merchandise.
A couple examples of this are:
WARNING: This product contains a chemical known to the State of California to cause cancer.
WARNING: This product contains a chemical known to the State of California to cause birth defects or other reproductive harm.
For smoking areas:
Establishments that allow smoking may wish to use the safe-harbor warning for "environmental exposures" to substances such as tobacco smoke, which is listed. The sign should be posted where patron will see it before entering the smoking area. The safe harbor environmental warning is:
WARNING: This area contains a chemical known to the State of California to cause cancer, or birth defects or other reproductive harm.
For alcoholic beverages:
There are a number of options provided in the regulations, but the simplest is probably the 10 inch-by-10 inch sign placed where it is likely to be read as patrons enter the area where alcoholic beverages are sold. The sign must say "WARNING" in 1-inch ITC Garamond Capital bold letters centered ¾ inch from the top of the sign, Three-sixteenths of an inch from the base of the word "warning" shall be a line extending from left to right across the width of the sign one-sixteenth of an inch in thickness. Centered one-half inch below the line shall be the body of the warning message in 36/50 ITC Garamond bold condensed type face with the initial letter of each word, other than the conjunctive "and," capitalized. For the body of the warning message, left and right margins of at least one-half of an inch, and a bottom margin of at least one-half inch shall be observed. Larger signs shall bear substantially the same proportions of type size and spacing to sign dimension as the sign 10 inches high by 10 inches wide.
For the 10 by 10 sign, the warning message shall be in 36/50 ITC Garamond bold condensed type face and state: Drinking Distilled Spirits, Beer, Coolers, Wine and Other Alcoholic Beverages May Increase Cancer Risk, and, During Pregnancy, Can Cause Birth Defects.
The other options include a 10 ½ inch by 1 ¼ inch horizontal strip marker or a 5 inch by 5 inch sign. Please consult the OEHHA's website, oehha.org/prop65 for a link to the actual clear and reasonable warning specifics.
San francisco warning requirements
In San Francisco County only, restaurants must post their Proposition 65 warnings in Chinese and Spanish, as well as in English. The San Francisco Department of Public Health offers the restaurant a safe-harbor sign in a three-language version at ww.sfdph.org/eh/food/prop65_warnings. At the same site, they show a specific mercury warning that a few restaurants agreed to post as a result of a settlement in a recent lawsuit by the Attorney General. Currently, there is no requirement that other restaurants, who did not sign that settlement, post the mercury-specific warning.
The lawsuit was filed in April 2003 by the Attorney General's office and alleged that some restaurants violated Proposition 65 by failing to post consumer warnings about exposure to mercury in shark, swordfish and tuna. The settlement which required businesses post signs informing patrons of mercury in fish was finalized in February of 2005. The restaurants involved included Morton's, Bennigan's, Red Lobster, Ruth's Chris Steakhouse, Yard House, Chili's, Macaroni Grill, Olive Garden, Outback Steakhouse, Benihana, Chart House, Claim Jumper, Cheesecake Factory and P.F. Chang's.
Civil liability
Proposition 65 provides for civil penalties and injunctive relief against businesses that violate the warning requirement or the discharge prohibition.
Civil penalties as much as $2,500 per day
Civil penalties are like fines, in that they are not related to any harm caused by violating the law.
Under Proposition 65, a business may be liable for as much as $2,500 per violation per day. Some courts have held that a "violation" is a unit sold without a warning. For restaurants, that may mean $2,500 per serving. Because civil penalties imply that the business has violated the law, many insurance policies will not cover them.
Injunctions for warning signs
Injunctive relief means that a court orders the business not to sell products without warnings. A warning imposed through an enforcement action may be very different from the safe-harbor warning. The Attorney General's Proposition 65 deputies have expressed their concerns that the safe-harbor warnings do not provide enough information to consumers. When they litigate, they often demand signs with more detailed information. For example, the Attorney General demanded a warning sign with a picture of a swordfish and a listing of particular species of fish to be avoided when some restaurants were sued over alleged mercury in fish and seafood. This poses additional difficulties for businesses, because a sign that specifies certain listed substances and products cannot warn consumers about other substances and other products. Rather than post the more detailed warnings, some businesses stop selling the product.
Enforcement via civil litigation
Civil penalties and injunctive relief under Proposition 65 are awarded by courts in civil lawsuits. Because Proposition 65 provides for civil, not criminal penalties, no one can be arrested or imprisoned for violating Proposition 65. However, all businesses are vulnerable to lawsuits alleging violations and seeking civil penalties and injunctive relief.
Public or private plaintiffs
The Attorney General and all the District Attorneys are allowed to sue businesses under Proposition 65. The Attorney General ("AG") is the lawyer for the State of California. District Attorneys ("DA") ordinarily sue only within their own counties, but their lawsuits may cover businesses across the state.
Private plaintiffs are also allowed to sue under Proposition 65, as long as they tell the Attorney General and the business 60 days in advance. Private plaintiffs are known as "bounty hunters" because they are allowed to keep one quarter of any civil penalties they collect. Lawsuits by private plaintiffs are much more common than lawsuits by the AG or DAs. The AG or a DA is allowed to take over the lawsuit during those 60 days, but they rarely do. The AG is more likely to either leave the matter to be prosecuted by the private plaintiff, or join the lawsuit separately as another plaintiff.
60-Day notice of violation
A private enforcement action begins with a "Notice of Violation." The Notice of Violation may also be called a 60-day notice, because the bounty hunter must serve it 60 days before filing a lawsuit in court. A Notice of Violation is not a lawsuit, but it is a warning that a lawsuit may be filed. This document is prepared by the bounty hunter and sent to the business. It is usually five to 10 pages long. The Notice may be in the form of a letter to the business's CEO. It will often begin with a description of the bounty hunter or the straw plaintiff who works for the bounty hunter law firm. The Notice will state the products alleged to violate Proposition 65, and may describe the route of exposure. For example, restaurants selling souvenir glassware received a notice stating that the decorative designs contained lead pigments and that these lead pigments might rub off on a consumer's fingers and then be transferred to the mouth. The notice will also give the name and address of the law firm representing the bounty-hunter. Many of these law firms are part of the bounty-hunter business; it is not always clear whether the plaintiff hires the law firm to represent it or the law firm hires the plaintiff as a front.
Sometimes the notice will be accompanied by an offer to settle for a certain sum, or for a certain amount per item sold over the previous year. Sometimes the notice will list a number of businesses, all of whom receive the notice at the same time.
It is important to find out whether other restaurants or businesses have received similar notices, and to get legal advice in deciding how to respond. CRA can recommend attorneys with expertise in Proposition 65. If you receive a 60-day Notice, contact the CRA's Government Affairs Department to report it. This will help CRA to stay current on the Proposition 65 issues facing restaurants in California.
Most cases settle
There are defenses to Proposition 65 accusations, but most of them are expensive and time consuming to litigate. The majority of businesses that receive 60-day notices have historically settled the case before any lawsuit is filed. Usually, the settlement takes the form of a consent judgment, which is filed with the court on the same day as the complaint that begins the lawsuit. The Attorney General must approve the terms of the settlement, which takes another 45 days after filing.
Most settlements require the payment of attorney fees to the plaintiff's lawyer – that is how bounty hunters make money. California law allows private plaintiffs to collect their attorney fees when they litigate a "matter of public interest." The drafters of Proposition 65 defined all Proposition 65 lawsuits as being "in the public interest." They wrote the law specifically so that private plaintiffs would be entitled to collect their attorney fees at the end of the lawsuit.
The settlements also require a payment "in lieu of" civil penalties. Bounty hunters prefer to take these payments, because they are entitled to keep the whole amount. Conversely, when civil penalties are paid, the bounty hunter must turn over three-quarters of the payment to the State of California. The state uses the penalties to fund the Proposition 65 activities of OEHHA, such as maintaining the list, adopting regulations and advising the Attorney General on Proposition 65 science.
Recently, some businesses have elected to litigate rather than settle, seeking favorable judgments in court, especially when a group of businesses can share the expense of litigation. Litigating any particular case is almost always more expensive than settling it. However, settling one case does not protect you from other cases filed by the same plaintiff or a separate plaintiff. Some businesses that received dozens of notices decide that in the long run the expense of repeated settlements may outweigh the expense of litigating, particularly when the trace amount of the alleged banned substance is minuscule.
Defenses to liability
Proposition 65, and the regulations that interpret it, provide some defenses for businesses. In certain cases, for certain substances, no warning is required. For example, warnings are not required where the listed substance poses "no significant risk," where annual testing shows that no listed substance is present, where the listed substance occurs naturally in food, or where federal law preempts state food labeling laws. Most of these defenses are time-consuming and expensive to litigate, because the burden of proof is on the defendant and because they require expert scientific research and testimony.
In one case, Defendants were successful in using experts to show that their product (canned tuna fish) was not mislabeled. (See People ex rel. Brown v. Tri-Union Seafoods, LLC, 171 Cal. App. 4th 1549 (2009).) But it took a costly litigation which included lengthy expert testimony to defeat claims of a tiny amount of contaminant in its product. It is also worth noting that declaratory relief actions are not successful in defeating Prop 65 claims. Declaratory relief actions intended to cut off a Prop 65 suit early on have been easily defeated with a SLAPP suit. (See CKE Restaurants, Inc. v. Moore, 159 Cal. App. 4th 262 (2008).)
No significant risk
Proposition 65 does not require a warning if the average consumer's exposure poses no significant risk of cancer or birth defects. OEHHA's regulations define daily exposure amounts of certain substances that pose "no significant risk." For listed carcinogens, the daily level posing "no significant risk" is defined to mean the level that would increase the average consumer's cancer risk by less than 1 in 10,000, assuming that the consumer were exposed to that amount of the substance every day they live. For listed reproductive toxins, a daily level that poses "no significant risk" is a level 1,000 times lower than the level proved to have no observable effect.
OEHHA has adopted regulations establishing safe-harbor levels for some common substances. For example, the safe-harbor level for lead is 0.5 micrograms per day. A microgram is a millionth of a gram. Lead cannot be measured at levels this low.
Proving that the average consumer's intake is lower than the safe-harbor level requires expert research to demonstrate the average use of the product, and more expert research to show that the average use results in exposures below the no-significant-risk level. The defense is useful to businesses whose products contain only a few listed substances. For example, tuna canners successfully proved at trial that the average consumer of tuna fish is exposed to less than 0.3 micrograms per day of methylmercury, the safe-harbor limit for that substance. Vaccine manufacturers also successfully proved at trial that the average vaccination exposes consumers to less than 0.3 micrograms per day of methylmercury. These defendants sell products for which only one listed substance is at issue.
The no-significant-risk defense is of little practical use to restaurants. Most listed substances have no safe-harbor level. Also, there is no way to know what will be the next food-related health scare. Acrylamide, which has been listed as a carcinogen since 1990, suddenly became an issue for restaurants when it was discovered in whole-wheat bread and French fries in 2002.
One possible use of the no-significant-risk defense could come from an alternative level of risk for cooked foods. An OEHHA regulation, never yet used, allows OEHHA to establish higher levels of carcinogens where there is a public health reason – for example, in order to allow for cooking foods at high enough temperatures to be sanitary. OEHHA has proposed and withdrawn more than one regulation allowing a "cooking exemption" for substances produced by heating foods. At present there is no allowance in Proposition 65 for such public-health measures.
Testing
Another OEHHA regulation states that businesses whose permits require testing for certain substances are not required to warn about substances that are not detected in required annual testing. Like the no-significant-risk defense, this is of little practical use to restaurants. It is more useful for businesses that use a limited number of regulated substances in small amounts.
Restaurant food is assumed to be safe and is not routinely tested for particular listed substances. Moreover, it is impossible to predict the next food-related cancer scare in time to perform annual testing for the listed substance.
Naturally occurring
For foods only, no warning is required if the listed substance is present naturally, and not as a result of any human activity. This defense was used successfully by the canned tuna defendants, who proved in court that mercury in canned tuna fish comes from deep-sea heat vents that release methylated mercury into the ocean, where it accumulates naturally in predatory fish. Proving this required expert scientific testimony from marine geophysicists, migratory fish experts, and statisticians.
OEHHA adopted the naturally-occurring defense to avoid placing warnings on foods that have been safely eaten for thousands of years. For example, Brussels sprouts contain trace amounts of aflatoxins, and peaches contain trace amounts of arsenic. Unfortunately, substances that form as a result of cooking are not considered to be naturally-occurring at this time. Therefore, this defense cannot provide complete protection to restaurants.
Preemption
Proposition 65 warnings are not required when federal laws conflict with Proposition 65. This defense was used successfully by pharmaceutical firms whose labels must be approved by the Food and Drug Administration. The tuna canners also proved at trial that the FDA's policy of allowing food warnings only for products that actually cause health risks for humans. A bill has been proposed in the United States Congress that would require national uniformity in food labeling. Although this law would be a benefit to the economy and to the public health, it would apply only to food, and even then only to food regulated by federal law. Proposition 65 requires warnings on all consumer products that may expose the user to listed substances. It is not limited to food warnings. Also, as noted above, restaurants are traditionally governed by state and local laws. Therefore, the preemption defense is of little practical use to restaurants, even if the national uniformity bill passes in Congress.
Current issues in proposition 65 litigation
Proposition 65's "hot topics" change over the years. When Proposition 65 was first passed, alcoholic beverages were the focus of litigation and regulation. Tobacco products and environmental tobacco smoke have also been the targets of past notices, litigation and settlements. This section describes some of the current Prop 65 issues that affect restaurants in California.
BPA Proposition 65 Warning Requirement Goes into Effect for Retail Sellers and Retail Facilities
On May 11, 2015, bisphenol A (BPA) was officially added to the Proposition 65 list of chemicals known to cause reproductive toxicity. A year after the listing, on May 11, 2016, the warning requirement for BPA went into full effect. California's Office of Environmental Health Hazard Assessment (OEHHA) instituted a new emergency regulation (27 C.C.R. § 25603.3(f), (g)) on April 19, 2016, to implement the new warning requirement.
BPA is used to make epoxy resins, and is approved by the FDA for use as a protective lining on the inside of many (though not all) metal-based food and beverage cans and on lids for glass jars and bottles. It is not approved for use in cans or lid linings for baby formula. Some food and beverage manufacturers plan to reduce or eliminate the use of BPA, or have recently done so, and the need for warnings for these products will likely decrease over time.
Currently, there is no established MADL for oral exposure from food and beverages to BPA.[1]
The language of the implementing regulation applies the new BPA warning requirement to retail sellers and retail facilities that sell BPA-containing products. The new regulation does not use the term, "food facility".
Unfortunately, it is not entirely clear whether the new BPA warning requirements do or do not apply to restaurants. A restaurant is generally considered a "food facility" under California law, but the definition for "food facility" is very broad, and includes vending machines, many of which potentially dispense BPA-containing products (see, e.g.,Cal. Health & Safety Code § 113789(b)). The definition of "retail" is also broad under California law, which includes serving food "for dispensing or sale directly to the consumer" (see, e.g., Cal. Health & Safety Code § 113895). It seems very likely that restaurants that also have a grocery component (e.g., a restaurant that also sells individual bottles of olive oil to customers) are covered by the new BPA warning requirement, but the new requirement could potentially impact restaurants in general. The scope of the new BPA requirement will only be clarified through further guidance from OEHHA or through the courts.
Restaurants that do operate within the scope of the new BPA warning requirement will need to post a new warning, conspicuously displayed at the point of sale and no smaller than 5×5 inches, that reads:
Many food and beverage cans have linings containing bisphenol A (BPA), a chemical known to the State of California to cause harm to the female reproductive system. Jar lids and bottle caps may also contain BPA. You can be exposed to BPA when you consume foods or beverages packaged in these containers. For more information go to: www.P65Warnings.ca.gov/BPA.
If a restaurant owner is in any doubt about whether their business or operation falls within the scope of the new BPA warning requirement, it would be prudent to post the warning and allow OEHHA and the courts to clarify the scope of the new regulation over time.
14 Day safe harbor amendment
In October 2013, Governor Brown signed into effect an amendment to Prop 65 which would allow businesses a 14-day cure period to remedy violations without being subject to civil penalties. The bill that became law is Assembly Bill 227 (AB 227). The amendments to Prop 65 impose a number of restrictions on private bounty hunters seeking to enforce Prop 65 against businesses that allegedly fail to provide a warning as required by Prop 65.
The amendments are very narrow, covering only certain exposures to alcohol or food-related chemicals, vehicle exhaust and tobacco smoke. In general, the amendments establish a new "safe harbor." More specifically, the amendment lists the following as items requiring warnings in order to qualify for the 14 safe harbor provision:

(A) An exposure to alcoholic beverages that are consumed on the alleged violator's premises to the extent onsite consumption is permitted by law.

(B) An exposure to a chemical known to the state to cause cancer or reproductive toxicity in a food or beverage prepared and sold on the alleged violator's premises primarily intended for immediate consumption on or off premises, to the extent of both of the following:

(i) The chemical was not intentionally added.
(ii) The chemical was formed by cooking or similar preparation of food or beverage components necessary to render the food or beverage palatable or to avoid microbiological contamination.

© An exposure to environmental tobacco smoke caused by entry of persons (other than employees) on premises owned or operated by the alleged violator where smoking is permitted at any location on the premises.

(D) An exposure to chemicals known to the state to cause cancer or reproductive toxicity in engine exhaust, to the extent the exposure occurs inside a facility owned or operated by the alleged violator and primarily intended for parking noncommercial vehicles.
AB 227 prohibits a Prop 65 lawsuit from being filed by a private enforcer over an alleged failure to provide a warning concerning one of the specified exposures, if the business takes specified action within 14 days of receipt of the notice of violation. The targeted business can escape a Prop 65 action if, within 14 days, the business: (1) actually corrects the alleged violation; (2) agrees to pay a civil penalty of $500 per facility or premises within 30 days; and (3) submits a "Proof of Compliance" notifying the private enforcer that the violation has been corrected. If the business takes the so-called "safe harbor" action in response to the notice of violation alleging failure to warn about exposure to the banned substance, the private enforcer is precluded from filing a lawsuit or collecting additional civil penalties or attorneys' fees from the business.
Thus, AB 227 provides a disincentive for private parties to seek enforcement against businesses which deal with exposures to alcohol or food-related chemicals, vehicle exhaust and tobacco smoke.
Mercury alleged in fish and seafood
In the 2003 lawsuit regarding mercury in certain seafoods, the Attorney General sued five large grocery chains and more than 20 restaurant groups for allegedly failing to warn consumers about mercury compounds in swordfish, Ahi (yellowfin) tuna, albacore tuna and shark. The Attorney General claimed that samples of these fish contained methylmercury. Some private plaintiffs were also involved in that lawsuit.
None of the restaurants admitted any of the allegations. They agreed to make payments for attorney fees, mercury monitoring, civil penalties, and a program to educate consumers about mercury in fish and seafood. Some restaurants also agreed to post a warning sign that includes some of the FDA's information about fish and mercury. Certain grocery stores have also agreed with the AG to post the sign, as part of a temporary agreement while their mercury lawsuit is pending. Those businesses are now under a court order to post the AG's mercury-specific warning sign, which shows a silhouette of a swordfish and includes information about mercury in shark, tilefish, king mackerel and swordfish. Only those businesses are required to post the mercury warning sign. Restaurants that were not parties to the settlement are not required to post the mercury warning sign.
Since the settlement, the Attorney General also tried to force warnings on canned tuna fish. The FDA strongly objected to that litigation because fish and seafood are low in fat, high in protein and contain other important nutrients. The FDA recommends at least two servings of fish each week for most people, and as much as two per week for pregnant women and young children. You can view the FDA's information on mercury in fish and seafood at www.cfsan.fda.gov/~dms/qa-top. The tuna canners litigated the case and won. The court held that canned tuna does not require a warning under Proposition 65, and that even if it did, federal law preempts Proposition 65.
Acrylamide alleged in french fries
Several private bounty hunters served 60-day notices on quick serve restaurants, alleging that French fries require a Proposition 65 warning because they contain acrylamide, a listed carcinogen that occurs naturally when some foods are cooked or heated. The defendants elected not to settle the action, and the plaintiffs sued. The Attorney General originally stated that he would not become involved in these lawsuits, but later changed his mind and joined as a plaintiff. The lawsuits were stayed while OEHHA considered regulatory proposals for an alternative no-significant-risk level, an acrylamide warning sign, and other regulations specific to acrylamide.
During the public comment period several organizations, including the federal Food and Drug Administration, asked OEHHA not to distinguish between "good" and "bad" foods, because variety is the key to healthful nutritional choices by consumers. OEHHA withdrew its regulatory proposals earlier this year, and the trial court lifted the stay.
The defendants asked the California Court of Appeals to reinstate the stay, but the appellate court refused. The FDA wrote to the Attorney General requesting a halt the lawsuit, noting that the FDA is in the midst of intensive study on acrylamide. The FDA also pointed out that warnings would be misleading and would undermine the FDA's policy of allowing food warnings only where there is actual risk of harm to humans. The Attorney General rejected the FDA's request, and the acrylamide lawsuit was again litigated. The action, brought in 2005, settled in late 2008 with companies such as McDonald's, Wendy's, Burger King, KFC, Frito-Lay, Kettle Foods, Heinze and others agreeing to reduce the "carcinogenic chemical." The restaurant chains also agreed to post acrylamide warnings and pay civil penalties and costs as part of the settlement.
Pyridines and poly-aromatic hydrocarbons alleged in poultry and beef
Private bounty hunters served 60-day notices alleging that beef, particularly when broiled or barbecued, contains listed poly-aromatic hydrocarbons. Other notices alleged that chicken products contain 2-amino-1-methyl-6-phenylimidazol pyridines. Most of the defendants in these cases had elected not to post the regulatory Proposition 65 safe-harbor warning in their California restaurants.
The chicken notices illustrate a common abuse of Proposition 65. These notices were filed by Physicians Committee for Responsible Medicine, a group that exists to promote vegetarianism and to work against the use of animals for research or consumption. Such groups have little interest in whether businesses comply with Proposition 65. They use the law to promote other political and social agendas.
Additionally, Dr. Whitney Leeman, Ph.D, is the named plaintiff, or the bounty hunter, on most of the cases alleging Prop 65 violations by companies for the harmful chemicals in chicken and/or beef. In 2013 alone, Leeman settled 12 different cases against restaurants for selling flame-cooked ground beef burgers containing polycyclic aromatic hydrocarbons in the State of California without providing the requisite health hazard warnings. Many of Dr. Leeman's cases are still pending.
Lead Alleged in Drinking Glasses
his issue vividly illustrates that fact that compliance with safety and labeling laws does not assure compliance with Proposition 65. Lawsuits over lead in drinking glasses started when a number of private bounty hunters sued department stores, alleging that the decorative designs on drinking glasses and mugs contained lead. Most decorative glazes do contain some lead, which is why the federal Consumer Product Safety Commission (CPSC) has detailed requirements to use only low-lead glazes, and to keep them away from the portions of the vessel that are likely to come in contact with the beverage or the user's mouth. Most of the department store defendants settled. Other bounty hunters then served notices on other businesses (including some restaurants) selling decorated glassware, offering a chance to "buy in" to the original settlement – at a price of more than $20,000, plus attorney fees, plus $5,000 to the law firm that represented the original settling defendants.
One of the department-store defendants elected not to settle. It not only complied with all federal requirements, but also developed an in-house testing program to make sure it was in compliance. This defendant separately evaluated its products under Proposition 65, using expert toxicologists to determine that the average user's exposure to lead was far below the Proposition 65 safe-harbor level. The defendant even had some Proposition 65 warning signs in the aisles at its stores, because of other Proposition 65 settlements regarding china and glassware.
Nevertheless, the bounty hunter sued and won. The trial court, in a tentative ruling, found that there was an exposure over the Proposition 65 warning level, and ordered a penalty of $20 for each set of glasses sold without a warning. As a result, bounty hunters became even more aggressive in serving notices and demanding large settlements from businesses that sell decorated glassware. Restaurants selling souvenir glasses have been a particular target of these bounty-hunters.
Conclusion
​Proposition 65 is criticized by the FDA and other agencies that are truly concerned with public health, because it promotes multitudinous warnings that cause some people to be unduly alarmed about safe products, while causing others to disregard warnings entirely. Nonetheless, compliance with Proposition 65 is required by law and your restaurant may have obligations to comply by posting various warning signs.
The Proposition 65 list has more than 700 substances and is still growing. Businesses that "expose" people to listed substances without warnings are vulnerable to lawsuits and civil penalties. Unfortunately, there is no way to know whether your business will be sued.
To protect yourself against Proposition 65 enforcement actions, consider these actions:
Post warning signs as appropriate to your business. The CRA advises all its members to consider posting the restaurant safe-harbor sign: Warning: Chemicals known to the State of California to cause cancer, or birth defects or other reproductive harm may be present in foods or beverages sold or served here. Consider additional warning signs for alcohol, tobacco smoke, lead crystal or merchandise if your business includes those items.
Conduct regular inspections to make sure that the warning signs are still posted. Document your inspections of the warning signs.
If you receive a notice, report it to the CRA and get a referral for legal advice before doing anything else. Do not call the numbers listed in the notice; they will use your statements against you.
[1] For more information, see the OEHHA website, available at: http://oehha.ca.gov/proposition-65/crnr/notice-emergency-action-amend-section-256033-title-27-california-code (accessed June 13, 2016).

This report was reviewed for legal accuracy and updated in 2016 by Wilson Elser Moskowitz Edelman & Dicker LLP.