Marijuana use in restaurants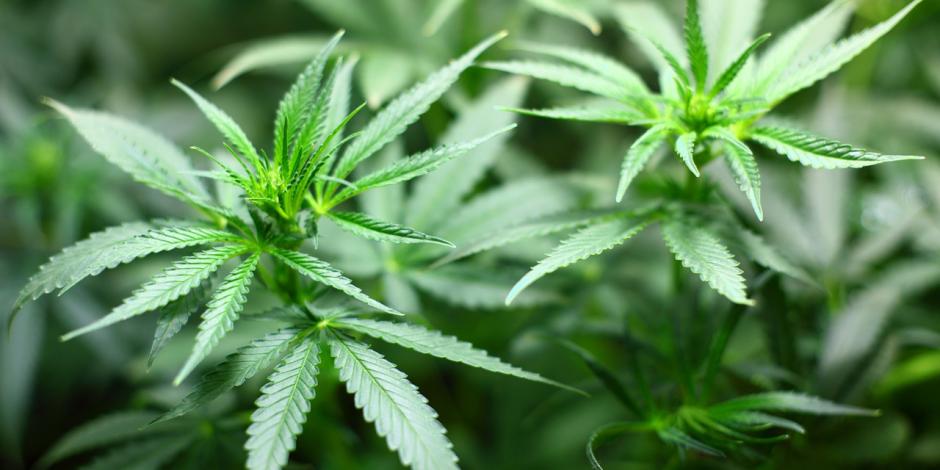 *Proposition 64 Update *
With the passage of Proposition 64, also known as the Adult Use of Marijuana Act, California voters legalized the recreational use of marijuana for adults 21 years old and over.
Proposition 64 contains a number of limitations, including where an adult may smoke or ingest marijuana. The prohibited locations for marijuana use include public places, where smoking or vaping is prohibited, as well as workplaces that maintain a drug-and alcohol-free environment.
Moreover, Proposition 64 explicitly states that it is intended to "allow public and private employer to enact and enforce workplace policies pertaining to marijuana." Therefore, employers may prohibit marijuana in the workplace, and are not required to accommodate an employee's use of marijuana.
Even though California has passed state laws legalizing marijuana through the Compassionate Use Act of 1996 (Health & Safety Code Section 11362.5), which decriminalizes the use of marijuana in California for medicinal purposes, and Proposition 64, employers still may prohibit the use and being under the influence of marijuana at the workplace. As stated by the California Supreme Court: "No state law could completely legalize marijuana for medical purposes because the drug remains illegal under federal law, even for medical users." Ross v. Ragingwire Telecommunications Inc. (2008). The Compassionate Use Act (CUA) merely provides medical users and their caregivers with an exemption from or defense to criminal liability, and as set forth above, Proposition 64 explicitly allows employers to regulate the possession and use of marijuana in the workplace.
That said, the law surrounding possession and use of marijuana is still developing. In addition to local and state efforts to further regulate marijuana, courts are increasingly presented with questions regarding marijuana use. Businesses must confront the reality that employees and customers may seek accommodation for their marijuana use. Restaurants are reporting instances of patrons seeking to "administer" their medicinal marijuana on outside smoking patios.
Unfortunately, the law does not precisely address whether a restaurant must accommodate patrons seeking to use marijuana. But the current state of the law suggests against any such requirement.
First and foremost, marijuana remains an illegal drug under federal law. A restaurant or similar business would not be required to accommodate patrons seeking to use marijuana under the federal Americans with Disabilities Act (ADA). Second, although decriminalized, possession and transportation of marijuana remains illegal in California and, for medical purposes, is limited to circumstances reasonably related to the patient's medical needs, which is more suggestive of condoning private, not public, use of marijuana. In 2012, the Ninth Circuit Court of Appeals held in James v. City of Costa Mesa, that the ADA excludes individuals who are currently using illegal drugs from the definition of "disability." The court ruled that the definition of "illegality" is linked to federal, not state, law.
Though state law exempts users of prescription medical marijuana from criminal prosecutions, federal law classifies any marijuana use as "illegal" under the Controlled Substances Act. Thus, the Ninth Circuit ruled that because federal law does not authorize marijuana use, current users are not entitled to protection from discrimination under the ADA. The case involved Title II of the ADA, which prohibits discrimination against the disabled in the provision of public services, but the definition of "disability" is the same under Title II, so the James ruling would also likely apply to employment discrimination cases. Moreover, it is also therefore likely that a court would also recognize that a patron does not have a right under Title III of the ADA, which applies to public accommodations, to use medical marijuana in a public restaurant.
Likewise, the CUA and Proposition 64 do not change the laws affecting public intoxication involving alcohol or drugs. Any business may refuse service to people intoxicated in public. Local ordinances and regulations may further limit public use of marijuana and other drugs. Whether an accommodation under California's Unruh Civil Rights Act is required has not been specifically answered. However, in a ruling under California's Fair Employment and Housing Act (FEHA), the California Supreme Court upheld the termination of an employee who used medicinal marijuana under the CUA and who failed the employer's valid and properly administered drug test. In this case, Ross v. Ragingwire Telecommunications, Inc., the Court found that FEHA does not require employers to accommodate the use of illegal drugs, nor does that Act address the issue as to California employers; if the legislature intended the Act to impact employer rights, the legislature would have addressed this in the law.
Under the current state of the law, restaurants have a strong basis upon which to ban all drug use, including marijuana, at its place of business. Indeed, permitting use of marijuana at your place of business may raise greater liability concerns than prohibiting it. As always, good business practices, common sense and customer courtesy are the best defense against potential confrontations with patrons.

This report was reviewed and updated in 2018 by the Zaller Law Group, PC. Zaller Law Group, PC provides this information for general informational purposes only. The information is not, and should not be relied upon or regarded as, legal advice. No one should act or refrain from acting on the basis of such content or information, without first consulting with and engaging a qualified, licensed attorney, authorized to practice law in such person's particular jurisdiction, concerning the particular facts and circumstances of the matter at issue.