The dos and don'ts of denying service and enforcing house rules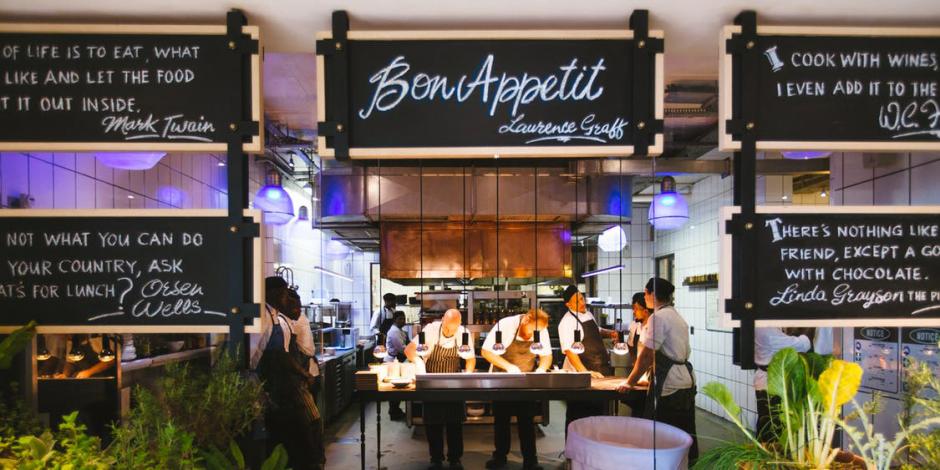 COVID19 pandemic has modified many of the current regulations. Please visit https://www.calrest.org/coronavirus-resources for the most up-to-date changes and emergency regulations.
Reminder: CRA Members receive 15 minutes of free legal advice per month. To set up a call with one of our legal partners, please call 800.765.4842 ext. 2743 or email helpline@calrest.org.
Restaurants may implement neutral patron conduct rules, dress codes or other neutral admission policies that are equally applicable to all persons regardless of their race, color, sex, gender identity, disability or other protected characteristics. However, restaurants that have policies that adversely affect individuals based on specified protected classifications or that do not apply their policies equally risk significant exposure under civil rights laws.
Under California's early common law, any business that dealt with the public had a duty to provide service to all people without discriminating amongst them. In 1897, California began to develop its first statutory public accommodation laws, which were the predecessors of the present Unruh Civil Rights Act.
In 1959, the Legislature enacted the Unruh Civil Rights Act (Unruh Act) in response to several court decisions that restricted the scope of what constitutes a public accommodation. The act reads: "All persons within the jurisdiction of this state are free and equal, and no matter what their sex, race, color, religion, ancestry, national origin, disability, medical condition, genetic information, marital status, or sexual orientation, citizenship, primary language, or immigration status[i] are entitled to the full and equal accommodations, advantages, facilities, privileges or services in all business establishments of every kind whatsoever." Subsequent law has clarified that "sex" includes, but is not limited to, gender, which includes gender identity and gender expression, and gender-related appearance and behavior whether or not stereotypically associated with assigned sex at birth.
In Stoumen v. Reilly, a case interpreting the Unruh Act, the appellate court wrote:
"Members of the public of lawful age have a right to patronize a public restaurant and a bar so long as they are acting properly and are not committing illegal and immoral acts. The proprietor has no right to exclude or reject a patron except for good cause, and if he does so without good cause, he is liable in damages." Clearly, the law does not allow a business to arbitrarily exclude a prospective customer. In order for courts to determine what constitutes arbitrary discrimination, the court must examine whether the action taken by a business owner is reasonable and for good cause. Good cause is established when there is evidence of improper, illegal or immoral conduct by the customer that occurs on-premises and that is contrary to the public's welfare or morals."
To determine whether a customer's conduct is "contrary to the public welfare," the patron's actions must be evaluated and found to be harmful and undesirable. The community's definitions and standards of appropriate moral behavior constantly change and adapt according to the current views of the public. Based on this constant change, the courts must judge each situation on a case-by-case basis, looking at the behavior of the individual within the context of current social norms.
The courts actually look to the particular local community to decide what the standards are to determine whether or not good cause has been established for the denial of service. Even in this murky area of the law, it is clear that a business owner cannot refuse service to customers based on the following:
Sexual preference: Exclusion of men or women, whether homosexual or heterosexual, is considered arbitrary discrimination.
Sex-based Discounts: policy of affording price discounts to patrons purely on the basis of gender considered unlawful discrimination.
Sexual identity: Restaurants cannot refuse service to transgender individuals or refuse to allow them to use their restrooms.
Reputation: Establishment of the fact that persons of ill repute congregate in a particular establishment is not a reason to have them removed. However, acts of patrons that are criminal in nature such as prostitution, narcotic usage, pandering or sexual perversion are grounds for removal.
Age: Although it is a violation of the Unruh Act for a business establishment to arbitrarily exclude a would-be customer from its premises because of the person's age, a business establishment is permitted to create regulations that are reasonable in relation to the type of business involved or for the safety of customers or employees. Where there are specialized facilities such as swimming pools or bars, special regulations must be imposed to protect the owner from loss of the ABC license or exposure to liability for negligence if a customer is injured.
Dress: The most sensitive area to regulate involves customer attire. Previous court decisions in this area have decided lawsuits in favor of the plaintiffs based upon, for example, what the local community standards are for casual dress, leisure wear or formal attire. Other lawsuits decided in favor of businesses have been based upon, for example, a "no colors" prohibition for the prevention of fights between rival gang members. There are no laws that prevent dress codes from being established; however, once a house dress code is established for customers, it is inadvisable to permit exceptions. If exceptions are made, a business may face charges of discrimination for unevenly enforcing the code. For example, if the dress code was enforced only against a black male or a Sikh, a cause of action for discrimination might be successfully maintained against the business.
Religious, social or racial background: Exclusion of any person due to racial background, social class or religious preference is prohibited.
Guide or emotional support animals: People accompanied by guide, signal or service animal must be given full and equal access to all public establishments.
Service animals have become an increasing source of issues for operators. Without well- defined rules and regulations, the handling of service animal situations has given rise to a great deal of litigation in California.
Operators should contact their counsel about formalizing a policy regarding how to deal with a situation involving a customer with a service animal.
A business, however, does not need to tolerate customers who damage property, injure others or disrupt business.[ii] Indeed, California Penal Code 602.1 prohibits anyone from intentionally interfering with a business by obstructing or intimidating employees or customers and "refusing to leave after being asked to do so by the owner or manager." Violators of this section can be penalized by 90 days in county jail and fined up to $400.
Keep in mind that business establishments may institute reasonable regulations that are rationally related to the services that are performed and the facilities provided. Nor does the act prevent a business from implementing "reasonable deportment regulations." For example, a business may exclude children from bars or adult bookstores because it is illegal to serve alcoholic beverages or to distribute "harmful matter" to minors. This sort of discrimination is not arbitrary because it is based on a compelling societal interest. Further, a manager could impose a mandatory 15 percent service charge for larger parties. However, this charge must then be imposed on all such parties, not just those made up of a specific demographic, such as teenagers or a particular ethnic group. Similarly, a manager could set a time limit on how much time patrons have to decide to place an order or remain at their table once they finish eating or drinking. But again, these limits must be imposed uniformly—not only upon select individuals. Some regulations to consider would encompass the following areas:
Denial of service based on age: The owner of a liquor license has the responsibility to see that the license is not used in violation of the law.
Quiet environment: If it is determined that a business is functioning as a "disorderly house," the business may have both its ABC and business licenses revoked or suspended. House rules and implementation of security practices that maintain order in a nondiscriminatory manner are recommended.
​NOTE: This report is merely a guide to some of the statutes, regulations and judicial decisions affecting house rules and denial of service. It should not be viewed as legal advice or legal opinion of any kind. Moreover, information and references contained in this article may be materially affected by legislative, regulatory and judicial developments. Employers should seek the advice of competent legal counsel when formulating house rules.

This report was reviewed in 2020 by Weintraub | Tobin. Weintraub | Tobin provides this information for general informational purposes only. The information is not, and should not be relied upon or regarded as, legal advice. No one should act or refrain from acting on the basis of such content or information, without first consulting with and engaging a qualified, licensed attorney, authorized to practice law in such person's particular jurisdiction, concerning the particular facts and circumstances of the matter at issue.