Reopening: What You Need to Know
Phase 2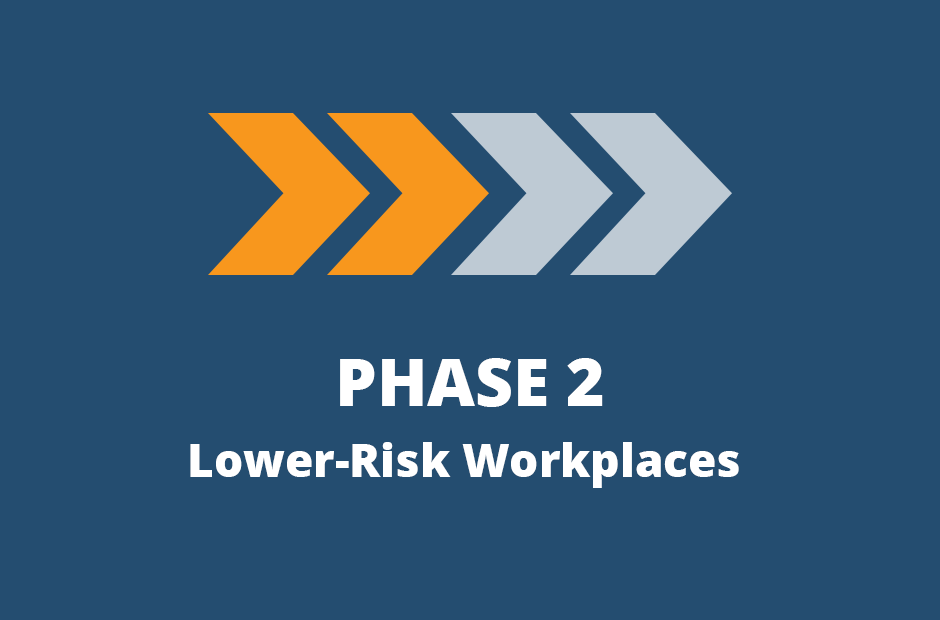 State Regulations Local Regulations
California Coronavirus (COVID-19) Response | County variance
Local jurisdictions who meet the state's criteria may move further into Phase 2 of California's four phases of reopening. This means that these local areas — counties and some cities — will be able to reopen more businesses sooner, rather than waiting for this to occur statewide.
State of California
LAST UPDATED: Wednesday, July 29 @ 8:30 AM PST
STATEWIDE INDOOR DINING CLOSURES
Governor Newsom announced the mandatory statewide closure of restaurant dining rooms, along with the closure of other industry sectors and their indoor activities.
Outdoor dining, take-out, and delivery are generally permitted with the exception of Imperial County. Individual localities CAN impose more restrictive measures than the state.
FACIAL COVERINGS MANDATORY STATEWIDE
The State Department of Public Health is requiring restaurant employees and ALL individuals statewide to wear face coverings when out in public or in/at a private business.
For details of the statewide face mask order, please see the link here: https://www.cdph.ca.gov/Programs/CID/DCDC/CDPH%20Document%20Library/COVID-19/Guidance-for-Face-Coverings_06-18-2020.pdf
COVID-19 POSITIVE WORKPLACES
On July 24th, Governor Newsom released the "COVID-19 Employer Playbook" for a safe re-opening.
The document contains guidance on how to handle incidents of COVID-19 positive employees in the workplace, including:
Mandatory Outbreak Preparedness Actions
Communication Expectations to Local Health Director of COVID-19 Cases
Protocols for Testing & Preventing Spread in the Workplace
Procedures for Allowing Employees to Return to Work
Reporting COVID-19 Cases to CAL/OSHA
It is critical to be aware that local Health Departments, can also have their more specified procedures on what to do in the case of a COVID-19 positive workplace.
WHEN INDOOR DINING RESUMES
INDUSTRY GUIDANCE: Restaurants, Bars, and Wineries COVID-19 Industry Guidance: Restaurants, Bars, and Wineries PDF
This checklist (https://covid19.ca.gov/pdf/checklist-dine-in-restaurants.pdf) is meant to assist dine-in restaurants in implementing their plan to prevent the spread of COVID-19 in the workplace and is a supplement to the "INDUSTRY GUIDANCE: Restaurants, Bars, and Wineries."
Local Regulations (Updates & Policies)