Guide to family, medical and pregnancy leave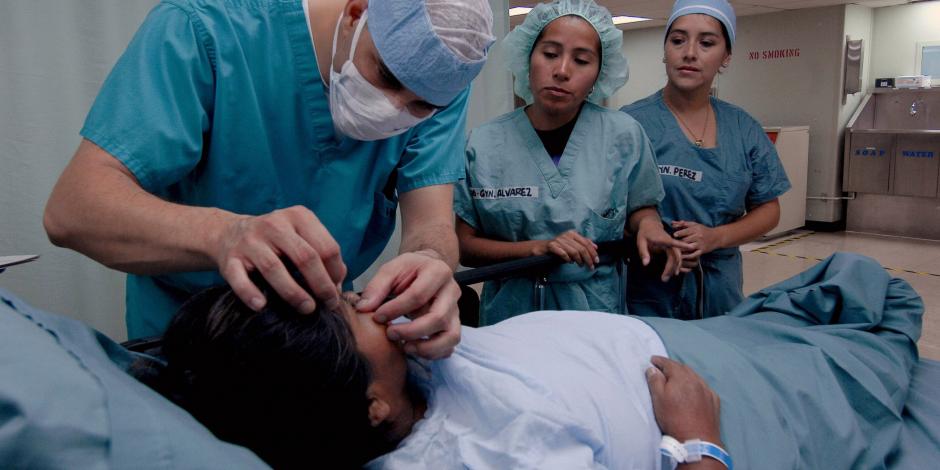 Depending on their size, California employers are required to comply with several leave of absence laws, including the federal Family and Medical Leave Act (FMLA), the California Family Rights Act (CFRA), and the Parent Leave Act (PLA).
FMLA first took effect in 1993 to establish a framework through which eligible employees could take as much as 12 weeks of unpaid leave annually to take care of serious health conditions that affect the employee or close family members. In addition, FMLA and California's PLA cover time to bond and care following the birth or adoption of a child. California's CFRA largely duplicates the leave opportunities and obligations established under FMLA, with a few key exceptions that are highlighted below. California's Fair Employment and Housing Act (FEHA) also includes provisions making Pregnancy Disability Leave (PDL) available.
Other laws and regulations may provide for or govern leaves of absence in California. For example, California law requires employers of 25 or more employees to give unpaid leave to victims of domestic violence for medical care, social services, safety planning or relocation. The Uniformed Services Employment and Reemployment Rights Act and worker's compensation provisions also provide for leaves of absence and reinstatement obligations. But this Industry Insight focuses on FMLA, CFRA and PDL as they relate to California employers.
FMLA and CFRA
The basic provision of FMLA and CFRA is that eligible employees have the legal right to take as much as 12 weeks of unpaid leave for qualified events. Where the two laws differ, an employer must follow the law that gives the greatest benefit to the affected employee.
Which employers are covered?
FMLA and CFRA cover all employers with 50 or more employees. Part-time and temporary employees are counted in determining whether the employer has 50 or more employees. The PDL provisions under FEHA cover all employers with five or more employees.
Which employees are covered?
To qualify for leave, an employee must have been employed for at least 12 months, which could be multiple stints over the last seven years, and worked at least 1,250 hours in the rolling consecutive 12-month period immediately preceding the beginning of the leave. Employers are not required to provide leave if an employee works at a location with fewer than 50 employees within a 75-mile radius. Employers are advised to specifically define the 12-month period they use, either a rolling-12-month or calendar-year basis. A rolling-12-month period is advised, measured back from the date the leave is taken.
Additionally, the FMLA's military leave provisions require an employer to allow an immediate family member of an active duty service member of the Armed Forces, exigency leave of as much as 12 weeks to make child care and other related arrangements pertaining to the deployment of an armed service member to a foreign country. Military leave regulations also allow for an extended leave of absence in other situations.
Reasons for leave
Under FMLA, eligible employees may take family and medical leave for the care of a seriously ill child, spouse or parent, or for the birth, adoption or foster-care placement of the employee's own child, or for the employee's own serious health condition. Under CFRA, the reasons for leave are, in some areas, both broader and narrower. For example, employees are permitted under CFRA to use leave to care for a seriously ill registered domestic partner, but FMLA does not include this provision. And CFRA expressly excludes pregnancy-related disabilities, which are covered by the PDL.
Ordinarily, FMLA and CFRA leaves will run concurrently, to an aggregate of 12 weeks of leave in a 12-month period. CFRA provides that the time the employee is on a family or medical leave will generally run concurrently under FMLA and CFRA up to an aggregate of 12 weeks of leave in a 12-month period. However, for pregnancy-related disabilities, FMLA can run concurrently with the PDL, but the CFRA cannot begin until the baby is born and either the four months of PDL has been exhausted or the employee's doctor has certified that she no longer has a pregnancy-related disability. For early-term pregnancy-related disabilities, the employer may but need not begin the CFRA upon the exhaustion of PDL, even if the baby has not yet been born.
Two-employee households: If a husband and wife both work for the company and each wishes to take leave for the birth of a child, adoption or placement of a child in foster care, or to care for a parent with a serious health condition, the husband and wife may only take a combined total of 12 weeks of leave. Leave can be taken in a block of time, as a reduced schedule and/or intermittently. In these situations, the use of leave is calculated differently and care should be exercised in making sure the calculation of leave used is correct before denying additional leave.
Special San Francisco provision: If the employee works for an employer who contracts or receives grant money with or from the City of San Francisco, the employee is entitled to CFRA, but not FMLA, benefits for the serious medical conditions of their domestic partners.
Serious health conditions
A serious health condition could involve both work- and non-work-related conditions and means any illness, injury, impairment or physical or mental condition that involves either inpatient care (for example, an overnight stay) in a hospital, hospice or residential medical care facility or continuing treatment by or under the supervision of a health care provider. Continuing treatment may be any one or more of the following:
a period of incapacity of more than three consecutive calendar days, plus a subsequent period of incapacity relating to the same condition involving treatment two or more times by a health care provider
a period of incapacity of more than three consecutive calendar days, plus a period of incapacity relating to the same condition resulting in a "regimen of continuing treatment" under the supervision of a health care provider; a "regimen of continuing treatment" would include a course of prescription medication or therapy requiring special equipment, but does not include over-the-counter medications, drinking fluids or exercise
incapacity due to pregnancy or prenatal care, but only for FMLA leave that runs concurrently with PDL
incapacity due to a chronic serious health condition such as asthma, diabetes, epilepsy or treatment for such incapacity
incapacity due to a permanent or long-term condition for which treatment may not be effective, such as Alzheimer's or the terminal stages of a disease
absences to receive multiple treatments by a health care provider, including recovery from treatments such as chemotherapy, radiation, physical therapy for severe arthritis, restorative surgery after an accident and kidney dialysis
Generally excluded are common colds, the flu, minor infections, earaches, upset stomach, minor ulcers, headaches other than migraine, routine dental or orthodontia problems and periodontal disease and routine physical examinations, unless they involve complications.
Duration of leave
FMLA and CFRA provide for as much as 12 workweeks of leave in a 12-month period, with exceptions for pregnancy.
See below for more on pregnancy leave. Twelve workweeks means the equivalent of 12 of the employee's normally scheduled workweeks. For eligible employees who work more or less than five days a week, the number of working days that constitutes 12 workweeks is calculated on a pro rata or proportional basis. As long as it is applied consistently, an employer may use any of the following methods to determine the 12-month period in which the 12 workweeks of leave entitlement occurs:
any fixed 12-month leave year, such as a fiscal or employee's anniversary date year
the 12-month period measured forward from the date an employee's first leave begins
a rolling 12-month period measured backward from the date an employee uses any leave, which is recommended
The employer should notify the employee of the method used to calculate the 12-month period.
Where leave is taken for the birth or adoption of a child, the employee's entitlement to leave expires at the end of the 12-month period following the birth or adoption.
Parental Leave Act
Beginning January 1, 2018, PLA will extend some of the benefits provided by FMLA and CFRA to employees whose employers employ between 20 and 49 employees within a 75-mile radius. Specifically, PLA will provide eligible employees up to 12 weeks of parental leave to bond with a new child following the birth, adoption, or placement of the child in foster care. Eligible employees will have to meet the same requirement in FMLA and CFRA that they have been employed for more than 12 months and have worked at least 1,250 hours during the preceding 12 months.
As with FMLA and CFRA leave, employers are required to maintain health coverage for employees on PLA leave. Employers are also required to reinstate employees to the same or comparable position at the end of their leave, subject to the same exceptions provided under FMLA and CFRA leave. Where an employer employs two parents who are both eligible for PLA leave for the birth, adoption, or foster care placement of the same child, the employer may cap the total leave for both parents at 12 weeks. The employer may also, but is not required to, grant simultaneous leave to both employees.
Intermittent leave
At times, a serious health condition — of an employee of or someone for whom the employee is needed to care — will not require the employee to be altogether absent for large periods of time, but rather will require intermittent care to meet ongoing appointments or to accommodate chronic or recurring needs. FMLA, CFRA, and PLA all provide for intermittent leave, although with some limitations.
If the family leave is to care for a newborn, adopted or foster child, eligible employees may take leave in increments of no less than two weeks at a time, with the stipulation that on no more than two occasions, they can take family leave in shorter increments of at least one day but less than two weeks. All other leaves would have to be at least two weeks long.
If the family leave is due to a serious condition suffered by either the employee or the employee's spouse, parent or relative, then the leave may be taken intermittently if medically necessary as determined by the individual's health care provider. Such leave may be taken in the smallest increment used in the employer's payroll system to account for absences, provided it is one hour or less. If an employer docks employees' pay for 15 minutes of tardiness, it must permit FMLA leave in 15-minute increments. Even if the employer chooses not to track leave in such small increments, the employee is nevertheless entitled to take that time off for qualifying reasons. Thus, an employee who is late to work because he or she was caring for their asthmatic child, for example, may not be disciplined for tardiness.
Unpaid leave
Family and medical leave under FMLA, CFRA, and PLA, and disability leave under the PDL, is unpaid. An employer may have a policy requiring the use of vacation for family leave. If the employer does not have a policy requiring the use of accrued vacation during family leave, the employee may voluntarily elect to use vacation at his or her option.
Employers may not require women taking pregnancy disability leave to use accrued vacation benefits. Only the use of paid sick time benefits may be required. However, the employee may voluntarily elect to use paid vacation.
In the case of leave necessitated by the employee's own serious health condition, the employee may elect or the employer may demand the use of paid sick or medical leave for any portion of the leave. However, the employer and employee can reach mutual agreement on the use of accrued sick leave for other covered leaves, such as for care of a newborn. In any case, the employer is not required to provide paid leave where it would not otherwise be provided.
Be aware of local requirements. Some local jurisdictions impose additional requirements on employers to provide paid leave or other compensation to cover qualifying leaves of absence. For example, San Francisco's Paid Sick Leave rules require any company with San Francisco employees to accrue one hour of paid sick leave for every 30 hours worked, starting Feb. 5, 2007. Total accrued leave is capped at 40 hours per employee for employers of 10 or less and 72 hours per employee for all other employers. You should contact the California Restaurant Association or qualified legal counsel with any questions related to local regulations and requirements.
Paid family leave through EDD
Although there is no requirement that employers provide paid family and medical leave, employees may be eligible for partial wage replacement through the State's Employment Development Department (EDD). This is commonly called paid family leave. Under California law, employees on leave to care for a seriously ill family member such as spouse, domestic partner or child, or to care for or bond with a new child, may receive as much as six weeks of partial wage replacement in a 12-month period through the Employment Development Department.
Employees can receive as much as 55 percent of their previous week's earnings, up to a maximum of $1,173 per week as of January 1, 2017. Beginning January 1, 2018, this amount will increase to 60 to 70 percent, depending on income. The maximum is pegged to average weekly wages in the state. Paid family leave benefits through EDD are funded entirely by increased employee tax contributions. The employer can require the employee to use as much as two weeks of accrued paid vacation before use of paid family leave.
Notably, California's paid family leave law is a wage-replacement law, not a leave law. In other words, it does not create a right to leave beyond that permitted under the FMLA/CFRA/PLA, FEHA, ADA or any other leave policy by the employer, nor does it confer any reinstatement rights on employees.
All California employers are required to give employees notice of their rights under this new law. The EDD has published a brochure for this purpose, which is available on the EDD's website. Employers must provide this brochure to all new employees and to every employee taking leave due to pregnancy, illness, injury, to care for a sick or injured family member or to bond with a child. The CRA advises that its restaurants distribute these materials to all existing employees immediately and to all new employees as part of employee orientation.
Other benefits
FMLA, CFRA, PLA, and Pregnancy Disability Leave (PDL) require employers to continue health insurance benefits during leave under the same conditions as before the employee went out on leave. For example, an employee could be required to make the same premium contribution he did while working. In this instance, the employer must provide the employee with advance written notice of the terms and conditions under which the employee must make premium payments during the leave.
The employer may recover insurance premiums paid on the employee's behalf if the employee fails to return from leave or works fewer than 30 days after returning from leave, unless failure to return was caused by the continuation, recurrence or onset of a serious health condition that would entitle the employee to family or medical leave, or by other circumstances beyond the employee's control. As a practical matter, this provision will make it hard for employers to recoup insurance premiums.
Benefits such as seniority, life insurance and short- and long-term disability insurance accrue on the same basis as they do on any other leave.
Even if the employer's other unpaid personal or disability leaves do not allow for the continuation of benefits during these leaves, employees on a FMLA/CFRA/PLA leave may participate in health plans, pension and retirement plans, supplemental unemployment benefit plans or any other health and welfare plans. The employer may recover costs incurred for paying the employee's share of premiums, whether or not the employee returns to work.
Certification requirements
Both FMLA and CFRA permit the employer to require the employee to provide a medical certification of the need for leave to care for a seriously ill family member or for the employee's own serious medical condition. The employer must give written notice of the requirement for medical certification and must specify the consequences of failure to provide the requested certification. This certification should be provided within 15 days of when the leave was requested, or as soon as reasonably practicable. The certification should include:
the date on which the serious health condition commenced
the probable duration of the condition
an estimate of the time that the health care provider believes the employee needs to care for the individual requiring care; in the case of the employee's own serious health condition, the employer can require a statement that the employee is unable to perform the functions of his or her position
a statement that the serious health condition warrants the employee's participation to provide care for the family member during the period of treatment or supervision; this includes, but is not limited to, providing psychological comfort and arranging third-party care for the child, parent or spouse, as well as directly providing, or participating in, the medical care
Under state law, the employer may not require the employee to identify the serious health condition involved.
If the employer doubts the validity of the certification, the employer may require, at the employer's expense, that the employee obtain the opinion of a second health care provider, designated or approved by the employer. This health care provider cannot be employed on a regular basis by the employer. If the second opinion differs from the original opinion, the employer can require the employee to obtain an opinion from a third health care provider jointly selected by the employer and employee. This opinion shall be binding. However, state law does not authorize second or third opinions where a parent, spouse or child's serious health condition is involved.
Reinstatement
An employee who returns from a medical or family care leave within 12 weeks is generally entitled to reinstatement to the former or equivalent position with equivalent benefits, pay and other terms and conditions of employment. Under the CFRA, the employer must guarantee to reinstate the employee to the same or comparable position when it grants the leave request. Upon the request of the employee, this guarantee must be provided in writing. It is not relevant that the employee's absence during the leave will cause substantial and grievous injury.
There is only limited exception to the reinstatement obligation. A salaried employee who is among the highest paid 10 percent of employees employed within 75 miles of the employer's facility — a so-called "key employee" — need not be reinstated if reinstatement would cause substantial and grievous economic injury to the employer. An employer who believes reinstatement may be denied to a key employee must give the employee written notice of their status at the time leave is requested. If the notice is not provided, the employer cannot later deny reinstatement. Additional rules apply if the employer actually makes the decision to deny reinstatement of a key employee. In these circumstances, employers are advised to consult legal counsel to ensure compliance with the FMLA and CFRA.
To deny reinstatement after leave, the employer will have to prove that the employee would not otherwise be employed at the time reinstatement is requested, e.g., a layoff for economic reasons or the elimination of a poorly-performing business unit. The employee must be reinstated even if the employee has been replaced or if the position was restructured to accommodate the employee's absence.
Return-to-work release
The employer may request re-certification as a prerequisite to an employee's return to work if the leave was taken because of the employee's own serious health condition. The certification is a simple statement that the employee is able to return to work. But the employer may request such a release only if the employer has a uniformly applied practice or policy of requiring such releases from other similarly situated employees returning to work after a disability leave or transfer.
Beware of leave policies that call for automatic termination of employees at the moment they have exhausted the period of available time off under FMLA/CFRA. Many courts have upheld claims by employees that their former employers violated their rights under the Americans with Disabilities Act (ADA) or the Fair Employment and Housing Act (FEHA) by refusing to even engage in the interactive process by considering an extension of their leaves of absence as a reasonable accommodation for what might be a disability or providing other forms of reasonable accommodation. Liability for damages under the ADA and FEHA for disability discrimination may exist for failure to engage in the interactive process, even if there was ultimately no reasonable accommodation that could have been made.
Posting
Covered employers must post the notices "Family Care and Medical Leave (CFRA) and Pregnancy Disability Leave" and "Employee Rights and Responsibilities under the Family Medical Leave Act" in a conspicuous place or places where employees tend to congregate. If the employer publishes a handbook, the employer must include a description of leave rights under the FMLA/CFRA.
An employer whose work force at any facility contains 10 percent or more of persons who speak a language other than English as their primary language must translate the notice into the language(s) spoken by the group(s) of employees.
Notification requirements
Employee notification: The employee must provide at least oral notice that leave is needed, and the anticipated timing and duration of the leave.
If the need for leave for a birth, adoption or placement of a child is foreseeable, an employee must provide at least 30 days' notice before the date the leave must begin. If the birth or placement requires the leave to begin sooner, the employee must provide whatever notice is practicable. For a medical leave, the employee must try to make a reasonable effort to schedule the treatment to avoid undue disruption to the employer's operations, subject to the approval of the health care provider and provide the employer with at least 30 days' notice before the leave is scheduled to begin.
If the need for leave is unforeseeable, the employee must give the employer as much notice as practicable. Employers may require employees to comply with their usual notice and procedural requirements for requesting unpaid leaves.
The employee need not assert his or her rights under the CFRA or FMLA, or even mention these laws. The employee need only state that the leave is needed for a reason covered by the FMLA/CFRA. In 2007, a California court made it clear that an employee need not specifically mention the FMLA or CFRA, but instead put the burden on the employer to make the determination whether the requested time off qualifies as FMLA or CFRA leave.
Employer notification: It is the employer's job to designate leave, paid or unpaid, as FMLA/CFRA leave based on the information provided by the employee or his or her spokesperson, and to give such written designation to the employee. Failure to designate the leave as family or medical leave in writing may mean that the time off will not be counted against the 12-week maximum. While federal law has provided that a defect in the employer's notice to an employee about their FMLA rights will not, without more, result in additional leave for the employee, California has not adopted any such rule, so the notice to employees about their CFRA rights needs to be complete and accurate. Under both laws, if a failure to properly designate leave results in damages, an employer may be found liable. New federal regulations confirm that individualized harm to employees may result in liability.
The employer should respond to the request for leave within five business days after the employer learns that the absence qualifies for family leave. This designation can be made orally, but should be confirmed in writing by the next payday. If the employee has disclosed a reason that qualifies for family leave, but the employer needs verification, the employer should request that the employee provide a proper medical certification from the employee's health care provider.
Prevention of retaliation
Employers may not interfere with, restrain or deny the exercise of any rights under the FMLA/CFRA, or discharge or otherwise discriminate against any individual for exercising rights under these laws, opposing any unlawful practice, filing a charge under the law, giving information in connection with any inquiry or testifying in this regard.
Recordkeeping
Employers must make, keep and preserve records pertaining to their compliance with this law. The Department of Labor may require an employer to submit books and records for inspection. This can occur only once during a 12-month period in the absence of reasonable cause to believe that a violation exists or to investigate a charge.
Enforcement
In California, the CFRA is enforced by the Department of Fair Employment and Housing, which can impose penalties including back pay, benefits, interest and attorney's fees and costs for violations of the law. The federal law is enforced by the Department of Labor, which can assess damages based on lost wages or actual monetary losses, interest, and liquidated damages, equitable relief, attorney's fees and witness fees and costs.
California's kin care law
Effective Jan. 1, 2001, state law required employers to permit workers to use as much as half of their annual paid sick leave accrual to care for ill family members.
The following are common questions and answers about the state's sick leave or kin care law:
Q: For which family members can an employee take family sick leave?
A: The new mandate applies only to an employee's child, parent or spouse. This can include stepchildren, adopted or foster children, wards, stepparents, foster parents or guardians. It also includes domestic partners or children of domestic partners.
Q: When can the employee take family sick leave?
A: An employee is permitted to take family sick leave to attend to the illness of an eligible family member. However, the law does not explain what "attend to" or "illness" means. Theoretically, an employer could limit family sick leave to employees who will actually be taking care of a family member, and who aren't just taking time off because the family member is ill. However, enforcing this requirement is tricky, as doing so would be difficult and intrusive.
"Illness" also goes undefined under the law. It does not specify whether the illness must be a physical condition, such as cancer, or a preventative-care procedure, such as a routine dental checkup.
Q: Can employers impose restrictions on family sick leave?
A: Employers may impose the same restrictions as they do on personal sick leave. For example, if an employer requires a doctor's note as evidence for personal illness, they may also do so for family illness.
Q: How much family sick leave can employees take each year?
A: That would depend on the employer's paid sick-leave allotment. For example, if an employer allows for six paid sick days a year, the employee could use half that amount, or three days, to attend to an ill family member. Of course, an employee may take more days off if their employer allows sick days to roll over each year or if there is no accrual cap on paid sick days. Paid family sick leave does not have to be granted if the employee has not accrued any sick leave or if the employee's sick leave has already been used up.
Q: Can employers take family sick leave into account in deciding whether to fire an employee for excessive absenteeism?
A: California's new family sick leave precludes an employer from terminating an employee for taking family sick leave. Family sick leave absences can be counted in determining excessive absenteeism as long as they are not accorded more weight than employee sick days; however, proving this may be both difficult and risky.
Q: Does the new law also apply to state and federal family leave laws?
A: No. The new law does not extend the maximum period of leave that an employee is entitled to take under the Family and Medical Leave Act or the California Family Rights Act, which are unpaid leaves.
Q: Can an employee sue their employer if the employer denies him or her family sick leave?
A: Yes. The law provides that employees who believe that they have been denied family sick leave rights or have been retaliated against for using it may either file a lawsuit or bring a claim with the state Labor Commissioner. An employee with a valid claim is entitled to reinstatement and actual damages or one day's pay, whichever is greater, as well as equitable relief. The court may also award reasonable attorneys' fees if the employee prevails.
In addition, workers who believe that they were fired for using family sick leave might pursue public policy wrongful discharge claims, for which they could potentially recover unlimited compensatory and punitive damages.
Effective Jan. 1, 2003, California employers that maintain absence-control policies are now prohibited from disciplining employees who take time off provided by the state's family sick leave law. Employers should check their handbooks to make sure that the care of an ill parent, child, spouse or domestic partner is treated as an exception in any existing absence-control policy.
Q: What are an employer's options?
A: Employers should review their sick leave policy to determine if it may be too generous. Employers may reduce the annual rate of employee sick leave accruals, which will proportionately reduce the family sick leave available. Should an employer choose to do this, employees must be notified of any changes before they take effect. It should also be noted that neither state nor federal law requires employers to offer paid sick leave as a company benefit. But be aware of local jurisdictions which may have such requirements (e.g. San Francisco).
Pregnancy leave rights and responsibilities
California employers with five or more employees are covered by provisions of the Fair Employment and Housing Act, which allows pregnant women to take time off work for disability associated with their pregnancy, childbirth and related medical conditions. The time-off provisions are called Pregnancy Disability Leave or PDL.
PDL leave requirements
Employers of five or more full- and part-time workers are required to give PDL. PDL is also an unpaid leave. There is no length of service requirement before an employee disabled by pregnancy is entitled to a pregnancy disability leave. A woman is entitled to take PDL from her first day on the job.
A pregnant employee may take as much as four months (17 1/3 weeks) of leave, or 88 work days, when she is disabled by her pregnancy. The PDL leave is allowed for each pregnancy, and there is not an annual limit. Therefore, an employee who took time off early in the year for a high-risk pregnancy and then miscarried is entitled to a new, four-month leave if she becomes disabled by pregnancy again in the same calendar year.
If the employer offers more than four months for other temporary disabilities, the same benefits must be available to pregnant women. However, if an employer offers less than four months of leave for other temporarily disabled employees, he or she is still required to offer four months under PDL provisions.
Also, if an employer pays for other temporary disability leaves, he or she must pay for PDL as follows:
Employers of five to 14 employees need only pay an employee on PDL a maximum of six weeks accrued, paid leave for a normal pregnancy without high risk or complications, regardless of whether it has a more generous leave policy for other disabled employees.
An employer of 15 or more employees must follow its more generous paid leave policy if it has one for other disabled employees.
The four months of leave can be taken before or after birth, so long as it is during a period when the woman is physically unable to work because of pregnancy or a condition related to her pregnancy. Periods of leave may be totaled in computing the four months required. For example, if certified by her doctor a woman might take one month's leave at the beginning of her pregnancy due to the effects of morning sickness, then if certified again by her doctor, approximately three months after her child is born, for a total of four months.
The leave may be taken intermittently or on a reduced work schedule, if medically advisable. An employer may limit leave increments to the shortest period that the employer's payroll uses to account for absences or use of leave.
Note that California employers are required to reasonably accommodate an employee disabled by her pregnancy by offering to transfer her to a less strenuous position, if she is qualified for the position and it is available, and at the same rate of pay that position carries, if such transfer would permit the employee to remain at work longer before commencing her leave. The employer should confirm with the employee's doctor that she is able to perform the essential functions of that new position before allowing the transfer.
Pregnancy Disability Leave is required only when a woman is actually disabled. This could include severe morning sickness, for example. The employer has the right to request medical verification when a woman claims pregnancy-related disability leave. The employer must, however, require a similar verification from other temporarily disabled employees requesting leave.
Twelve weeks of pregnancy disability leave count as FMLA leave. However, none of the pregnancy disability leave counts as CFRA leave. CFRA may only begin after the PDL is exhausted and after the baby is born, although the employer may choose to begin CFRA after PDL is exhausted even if the baby has not been born, as would happen with early-term pregnancy-related disabilities.
Posting and notices
Employers with five to 49 employees subject only to the pregnancy leave law must post the notice "Pregnancy Disability Leave" in a conspicuous place or places where employees tend to congregate.
Employers with 50 or more employees subject to the California Family Rights Act should post the "Family Care and Medical Leave (CFRA) and Pregnancy Disability Leave" poster covering state pregnancy and family leave law and the "Employee Rights and Responsibilities Under the Family and Medical Leave Act" poster covering federal law. All of these posters are available to members free from the CRA.
If employers publish an employee handbook that describes the company's temporary disability leaves and transfers, then a description of the pregnancy disability leave or transfer must be included in any edition of the handbook published after Aug. 12, 1995.
Employers must also give an employee a copy of the appropriate leave notice as soon as practical after the employee tells the employer of her pregnancy, or even sooner if an employee inquires about pregnancy disability leaves or transfers. As a practical solution, employers may wish to give the notice of pregnancy disability leave to all new hires as part of their orientation package.
The employee must provide at least oral notice sufficient to make the employer aware that she needs a pregnancy leave or transfer, along with the expected timing and duration of the leave or transfer. The employee must provide at least 30 days' notice, unless this is not feasible.
Warning to employers
Employers should not make medical assumptions by transferring a woman to a less strenuous job or suggesting she stay home "for her own good." Remember that customer preference is no grounds for removing a pregnant woman from her job. If a pregnant employee outgrows her uniform, employers can either get her a bigger uniform or temporarily relieve her of the uniform requirement.
Pregnant employees on the job
Employers who are concerned about the dangers an employee's tasks may pose during her pregnancy may require medical verification that continuing work will not be hazardous either to her or to others if the requests for such verification are handled in the same manner as for other types of disability. By the same token, employers may require medical verification of an employee's inability to work because of her pregnancy only if they require such verification from other temporarily disabled employees.
Pregnant employees may be terminated for performance problems only in circumstances where they would normally have been terminated. The state directs employers to make a reasonable effort to accommodate any absenteeism related to pregnancy. The absences may be counted against the four-month leave requirement.
Returning to work
Once the employee's health care provider certifies that there is no further medical advisability for leave, transfer or reduced work schedule, the employer must reinstate the employee to the same or comparable position. Comparable means a job that is virtually identical to the one the employee left.
The employer must guarantee to reinstate the employee to the same or comparable position and must put this guarantee in writing if the employee asks for it.
The only defenses an employer has for refusing to reinstate an employee returning from pregnancy leave to the same position are if the job is unavailable for legitimate business reasons unrelated to the pregnancy leave, such as a store closure, or if each means of holding on to the job for the employee's return, such as leaving it unfilled or using a temporary employee, would substantially undermine the employer's ability to run the business safely and efficiently. If the employer is excused from returning the employee to the same position, it must give her a comparable position if one is available. If an employee takes CFRA leave following a pregnancy disability leave, her reinstatement rights are governed by the CFRA.
How to handle benefits
Covered employers must maintain and pay for coverage under a group health plan for a female employee on PDL at the level and under the conditions that coverage would have been provided if the employee had continued to work during the duration of the leave.
However, employers are not required to pay employees who are out on pregnancy disability leave unless they do so for leaves for other temporary disabilities. Employees who are entitled to pregnancy disability leave may apply for State Disability Insurance (SDI) benefits.
Employers can require employees to use any accrued sick leave during the otherwise unpaid portion of a pregnancy disability leave. Employers may not require an employee to use accrued vacation time during a pregnancy disability leave, although the employee can choose to do so.
Rules regarding military and family members
Federal and state laws have been added and modified in recent years to address concerns regarding family and other medical leaves relating to uniformed service members.
The FMLA was recently amended to provide for new leave entitlements. Eligible employees are entitled to take as much as 26 workweeks of leave to care for a covered service-member with a serious illness or injury. Eligible employees may take as much as 12 weeks of FMLA leave because of any qualifying exigency relating to a family member's active duty or call to active duty in the armed forces.
FMLA was also amended via the "Final Rule" provisions to provide an expanded definition of a "serious injury or illness" to include preexisting injuries which have been aggravated in the line of duty; create a new qualifying exigency leave category for parental care; and add a foreign country deployment requirement for qualifying exigency leave. The Final Rule also made nuanced changes to other FMLA provisions affecting service members. The Department of Labor has prepared a chart that illustrates many of these changes, available at: www.dol.gov/whd/fmla/2013rule/comparison.htm.
California military spouse leave
California employers with 25 or more employees must allow an employee who is a spouse of a member of the Armed Forces, National Guard or Reserves to take as much as 10 days of unpaid leave during a "qualified leave period" when the spouse is home on leave. To qualify, the employee must be the spouse of a member of the armed forces who has been deployed to a scene of military conflict, and the employee has to work at least 20 hours per week, on average. In addition, the employee is required to provide notice within two business days of receiving official notice that the spouse will be on leave from deployment. A "qualified leave period" is the period during which the spouse is on leave from deployment during a period of military conflict.
If you have questions regarding any of these relatively recent laws relating to leaves of absence, contact the CRA or qualified legal counsel for further guidance.
Additional information
Tips for employers
Post the official notices for FMLA and CFRA, which are available from the CRA, in work areas. Include full information on family and medical leaves in employee handbooks. Give notices to all employees.
Ensure your policies specifically address applicable leaves, including issues relating to vacation, sick leave, PTO, benefits, and who leave issues should be reported to.
Whenever employees ask about leave — whether or not they describe it as a family or medical leave — give them a leave-of-absence request form.
Issue the federal notice "Employer Response to Employee Request for Family or Medical Leave" form (WH-381) within two days after an employee requests time off or misses work for a qualifying absence. Include the Certificate of Health Care Provider, if necessary.
When applicable, give the employee written notice that his or her leave is being counted as a FMLA or CFRA leave.
Give the employee a list of his or her responsibilities.
Keep records of the time off and employee notifications you receive.
If the leave is for pregnancy or a non-work-related injury, give the employee the EDD form for applying for State Disability Insurance (Form DE 2515 Rev. 44 (1-94)).
Give the employee the form for State Unemployment Insurance (Form DE 2320 Rev. 42 (2-94)).
If the leave is for pregnancy, give the employee the state Fair Employment and Housing Act "Pregnancy Disability Rights" form.
For leaves taken on or after July 1, 2004, give employees the EDD brochure on Paid Family Leave.
Resources
For more information about California Family Leave and Pregnancy Disability Leave Regulations, see the DFEH Web site at www.dfeh.ca.gov, or employers may reach the Department of Fair Employment and Housing within California by telephone at 800.884.1684.
Compliance assistance as well as the full text of the federal FMLA regulations can be found at the U.S. Dept. of Labor Web site at www.dol.gov.
The state's CFRA regulations are contained in the California Code of Regulations (CCR). The entire CCR can be found on the State of California Web site at www.calregs.com.
Information on employee wage replacement through EDD for certain leaves can be found at the EDD Web site at www.edd.ca.gov.

This report was reviewed and updated in 2019 by Weintraub | Tobin. Weintraub | Tobin provides this information for general informational purposes only. The information is not, and should not be relied upon or regarded as, legal advice. No one should act or refrain from acting on the basis of such content or information, without first consulting with and engaging a qualified, licensed attorney, authorized to practice law in such person's particular jurisdiction, concerning the particular facts and circumstances of the matter at issue.