Employment of minors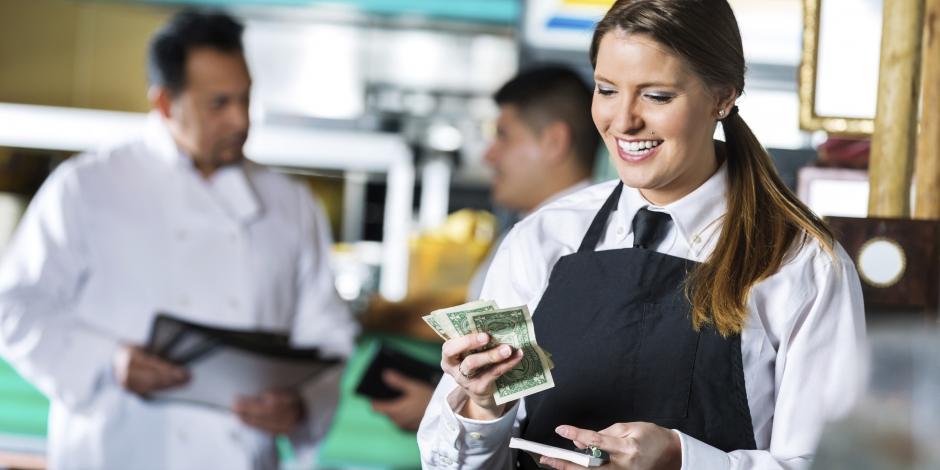 COVID19 pandemic has modified many of the current regulations. Please visit https://www.calrest.org/coronavirus-resources for the most up-to-date changes and emergency regulations.
Reminder: CRA Members receive 15 minutes of free legal advice per month. To set up a call with one of our legal partners, please call 800.765.4842 ext. 2743 or email helpline@calrest.org.
The California Labor Code defines a minor as "any person under the age of 18 years who is required to attend school …" Even a minor who is a nonresident of California, and who therefore may not be required to attend school, is nevertheless considered a minor for purposes of employment. Because minors are a vital employment resource for the hospitality industry, employers should familiarize themselves with the various state and federal rules affecting the employment of minors. This report discusses the laws governing the employment of minors to assist employers in their job placement and hiring decisions.
Work permits
Except in extremely limited situations, all minors employed in California must have a work permit. Even minors who work for their parents are required to have work permits unless the work falls under the areas of agriculture, horticulture, viticulture or domestic labor. Permits are required for minors year round, even when school is not in session.
A minor may obtain a work permit from the district where he or she attends school. The minor and the employer should complete the Statement of Intent to Employ A Minor and Request Work Permit ("Form B1-1") and the minor's parent or guardian should sign it and submit it to the School District. An emancipated minor (a child who has been given certain adult rights by court order) may apply for a work permit without parental consent.
A work permit must include the minor's name, age, birth date, address, phone number, the name of his or her school, the minor's social security number, the maximum number of hours the minor can work, the signature of the minor, the issuing authority and the date on which the work permit expires. A minor requesting a work permit must also set forth the name of his or her prospective employer's workers' compensation carrier on Form B1-1. The employer must keep a copy of the work permit on file and make the file available to school officials, probation officers or officials of the Division of Labor Standards Enforcement.
NOTE: The federal Fair Labor Standards Act also requires an employer to obtain a Certificate of Age for any employed minors. A work permit issued by the state will satisfy this requirement.
NOTE: The school official who issues the work permit may not waive or alter any of the labor regulations.
All work permits expire five days after the opening of the subsequent school year. (California Education Code § 49118.) In California, the school year begins on July 1 and ends on June 30. Work permits are subject to cancellation at any time by the Labor Commissioner or by the issuing authority if they find that the conditions for issuance of the work permit no longer exist. (California Labor Code § 1300.)
Exemptions
The following minors are exempt from the work permit requirement:
minors who have graduated from high school or who have been awarded a Certificate of Proficiency
minors who are at least 14 years of age and employed to deliver newspapers to consumers
minors of any age who participate in any horseback riding exhibition, contest or event, whether or not they receive any payment for services or prize money
minors who are self-employed
minors who are employed by their parents or guardians in the areas of agriculture, horticulture, viticulture, or domestic labor on or in connection with property the parent or guardian owns, operates or controls
NOTE: Such minors may not be employed during school hours. The compulsory education law (see below) still applies.
minors engaged in irregular jobs in private homes such as babysitting, raking leaves, etc.
minors directly employed by state and local agencies, unless expressly included in the state's Labor Code. Such agencies, however, are covered by the federal Fair Labor Standards Act (FLSA) and must meet all of its requirements.
Compulsory full-time education
Minors ages six through 18 must attend school full-time unless exempted for special reasons provided by law. (California Education Code § 48200.) These exemptions include:
minors who have graduated from high school, or who have received the equivalent education in a private school or through a private tutor
minors who suffer from a physical or mental condition that impairs their ability to attend school full-time, or minors who must render personal service to their dependents
minors who are attending a regional occupational program or center
minors who have successfully demonstrated proficiency equal to or greater than the standards provided by the Department of Education. (California Education Code § 48410.)
Recordkeeping
Employers of minors must keep a record for three years showing the names, ages (can be by date of birth) and addresses of all minors they have employed, as well as time and payroll records as required by the Industrial Welfare Commission (see Wage Order 5 for the hospitality industry).
Hours of work
Minors between the ages of 14 and 17 may only work during non school hours, while school is in session if they have completed the seventh grade. Other restrictions regarding the number of hours a minor can work vary according to the minor's age.
12-year-olds and 13-year-olds
While school is in session, 12- and 13-year-olds may only be employed during school holidays and vacations (usually construed to include weekends). They may never work on any school day, either before or after school. When school is not in session, 12- or 13-year-olds may work eight hours a day, but no more than 40 hours per week. They can only work between the hours of 7:00 a.m. to 7:00 p.m., except from June 1 through Labor Day, when they may work until 9:00 p.m.
14-year-olds and 15-year-olds
A minor who is 14 or 15 years of age may only work three hours on a school day, outside of normal school hours. These minors may only work a maximum of 18 hours per school week. On non-school days (weekends, holidays, and vacation), they may work up to eight hours in one day. If these minors are enrolled in school-supervised and administered work experience programs, they may work up to 23 hours per week, any portion of which may be during school hours. (California Education Code § 49116.)
When school is not in session, minors aged 14 and 15 may be employed no more than eight hours in a day or 40 hours in one week between 7:00 a.m. and 7:00 p.m. During the summer, however, from June 1 through Labor Day, these minors may work until 9:00 p.m. (California Labor Code § 1391.)
16-year-olds and 17-year-olds
Minors aged 16 and 17 may be employed up to eight hours on non-school days. They may also be employed up to eight hours on a school day preceding a non-school day if their work permit allows it. They may be employed up to four hours on school days. (California Labor Code § 1391; California Education Code §§ 49112, 49116.) A "school day" is defined as a day on which the minor must attend school for four or more hours. On a day preceding a school day, these minors may also not work before 5:00 a.m. or after 10:00 p.m. NOTE: If the minor is enrolled in work experience or cooperative vocational education programs approved by the State Department of Education or a private school, the minor may work after 10:00 p.m., but no later than 12:30 a.m., providing that the parent and work experience coordinator approve these hours and such hours are not harmful or detrimental to the health of the minor. (California Labor Code § 1391.1.)
When school is not in session, these minors may work a maximum of 8 hours per day and 48 hours per week. If the minor works two jobs, both jobs together may not total more than the legal number of hours that minor may work.
Part-time students of this age may work during regular school hours so long as their workday does not interfere with their part-time schooling requirements.
High school graduates or the equivalent may work the same hours as adults so long as they are paid comparably to what an adult in the same job with the same level of skill, seniority, length of service and duties would be paid. (California Labor Code § 1391.2.)
Task restrictions
California has adopted and follows federal standards for the types of tasks that minors can and cannot perform and for what occupations are hazardous for minors under 18. (California Labor Code § 1294.1.) Where California and federal labor laws differ, the law with the more stringent standard controls.
12-year-olds and 13-year-olds
12- and 13-year-olds may not work for employers who are subject to the FLSA (i.e., all employers engaged in interstate commerce—see discussion below) except in certain limited occupations, which include agricultural firms, the entertainment industry, newspaper delivery, home workers in the making of certain wreaths, and employment on a farm owned or operated by a parent or guardian.
14-year-olds and 15-year-olds
Previously, 14- and 15-year-old workers were permitted to engage in certain cooking activities as long as they were within "plain view" of customers. The revised regulations eliminate this standard and specifically set forth the cooking activities that these minor employees may perform. Under the revised regulations, a 14- or 15-year-old worker may perform kitchen work and other work involved in preparing food and beverages, including operating dishwashers, toasters, dumbwaiters, popcorn poppers, milk shake blenders, coffee grinders and automatic coffee machines, devices used to maintain the temperature of food such as warmers, heat lamps or steam tables and microwaves to warm food as long as the microwave does not have the capacity to exceed 140 degrees Fahrenheit.
Fourteen- and 15-year-old workers are also now allowed to clean kitchen equipment including removing oil or grease filters, pouring oil or grease filters into receptacles and moving receptacles containing oil and grease, as long as the equipment, surfaces or containers do not exceed 100 degrees Fahrenheit.
Finally, 14- and 15-year-old workers are completely prohibited from cooking or baking, except under the following circumstances:
Cooking on electric or gas grillers that do not have an open flame; and
Cooking with deep fryers that have a device that automatically lowers and raises the baskets into the hot oil and grease.
Electric and gas grillers do not include equipment such as rotisseries, broilers, or pressurized equipment including fryolaters and equipment that operates at very high temperatures such as a Neico broiler.
16-year-olds and 17-year-olds
Minors who are 16- and 17-years-old may be employed performing any of the restaurant/food retail activities listed above (under the 14- and 15-year-old category), and may also prepare food as their sole duty. They may not, however, be employed in any nonagricultural occupation declared hazardous by the Secretary of Labor. The Secretary has declared the following occupations as hazardous: operating, helping operate or setting up, adjusting, repairing, oiling or cleaning any horizontal or vertical dough mixer, batter mixer, bread dividing, rounding or molding machine, dough brake, dough sheeter, combination bread slicing and wrapping machine, or cake cutting band saw.
Due to an increase in the number of automobile accidents involving minors, 16-year-olds may not drive on public roads for their employment. Seventeen-year-olds may drive for work-related activities, but only under the following limited circumstances:
The vehicle or truck does weigh over 6,000 pounds and is equipped with seatbelts or similar restraining devices and the employer instructs the minor to use them for himself and his passengers;
The minor is driving during daylight hours only;
The minor has a state license for the type of driving performed and has no driving violations;
The minor has completed a state-approved driver's education course;
The driving does not include towing vehicles, route sales or deliveries, the transportation of goods, property or passengers for hire, the transportation of more than three passengers (which include coworkers) or urgent, time-sensitive deliveries;
The driving does not include more than two trips away from the primary place of employment within a single day;
The driving takes place within a 30-mile radius from the employee's place of employment; and
The driving is only "occasional and incidental" to the employee's employment.
"Urgent, time- sensitive deliveries" are defined as trips which, because of factors such as customer satisfaction, product deterioration or economic incentives, are subject to timelines or schedules and may cause the minor to rush in order to complete the delivery. Such deliveries include deliveries of pizza and other prepared foods, delivery of materials under a deadline such as bank deposits and shuttling passengers to and from destination points to meet transport schedules. The term "occasional and incidental" was defined as no more than one-third of a minor employee's work time in any work day and no more than 20 percent of a minor employee's work time in a work week.
Door-to-door sales
Employers of minors under age 16 engaged in door-to-door sales (e.g., flier distribution) more than ten miles from the minor's residence must register with the Labor Commissioner on an annual basis. Among other requirements, the employer must identify the company, company officers, employer ID number, all individuals employed to transport or in any way supervise, accompany, recruit, solicit, hire, furnish, employ, pay or otherwise direct or measure the work of minors. This registration must also include a written application executed by the employer under penalty of perjury, and an investigation of the employer's character, competency and responsibility.
Registration cards are issued and must be present at all times. The initial fee is $350; the annual renewal fee is $200.
Transporters and supervisors must register separately and individually. Registration cards are issued and must be carried at all times. The initial fee is $100; the annual renewal fee is $50.
All individuals who register with the Labor Commissioner—whether employer, transporter or supervisor—must submit two sworn affidavits, a personal record and a set of fingerprint cards. They must also describe the method and level of adult supervision, the merchandise to be sold or distributed and promotional statements to be delivered by the minor. Additionally, they must identify all vehicles used to transport minors and must present proof of liability insurance.
All applicants for registration are subject to investigation. More information about door-to-door child labor regulations is available on the Department of Industrial Relations Web site at http://www.dir.ca.gov/DLSE/DoortoDoorRegs.html.
Minors under the age of 16 who are engaged in door-to-door sales may not do either of the following:
Sell to passing motorists newspapers, candy, flowers or other merchandise from a fixed location on a street, highway, freeway island or divider, on- or off-ramp or the side of the freeway or highway entrance or exit shoulder.
Sell newspapers or magazine subscriptions, candy, cookies, flowers or other merchandise door-to-door unless all of the following conditions are met: the minors work in pairs on the same side or opposite sides of the street, they are supervised by an adult for each crew of 10 or fewer minors, they are within the sight or sound of an adult supervisor at least once every 15 minutes, they are returned to their homes or designated meeting place after each day of work and the door-to-door sales performed are within 50 miles of the minors' homes.
Minimum wage
All minors must generally be paid the minimum wage and applicable overtime rates established by the California Industrial Welfare Commission. Under California's Wage Orders, however, an employer may pay an employee, including a minor, who has no previous similar or related experience in the occupation a "learner wage" of 85 percent of the regular minimum wage, rounded to the nearest nickel. All California employers are covered by the Industrial Welfare Commission Wage Orders and may also be covered by the FLSA.
The FLSA governs all employers engaged in interstate commerce (that is, employers with employees who process credit cards, who make interstate phone calls or who unload goods from out of state). The FLSA allows an employer to pay a lower "opportunity wage" to workers under the age of 20 for the first 90 consecutive calendar days of employment, provided the lower wage is at least 75 percent of the state minimum wage. Accordingly, California employers who are also covered by the FLSA will be limited in how long they can pay minor employees the lower wage. Before paying the opportunity wage, employers need to determine whether the minor is also eligible for a subminimum wage (a rate that is less than the minimum wage) under California law. If the FLSA opportunity wage violates any state requirement for a subminimum wage then the employer must pay the state's current minimum wage rate.
Penalties for child labor violations
Restaurants, hotels and motels are subject to the FLSA. Under the FLSA, any person who violates the provisions of the FLSA relating to child labor or any of the regulations issued under that law is subject to a civil penalty of up to $11,000 for each employee who was the subject of the violation. In assessing the amount of the penalty, the government takes into consideration the size of the company, the gravity of the violation and whether violations are repeated or willful. Criminal penalties provide for a fine of up to $10,000 for the first offense and a fine of $10,000 and possibly 6 months in jail for the second offense.
California law also imposes penalties against employers that violate child labor laws. Under section 1288 of the California Labor Code, civil penalties ranging from $500 to $10,000 may be imposed by the Labor Commissioner. The variation in the amount of the penalty imposed depends upon whether the violation is a Class A or Class B violation, as discussed below. These provisions apply to all California employers, including those subject to the Fair Labor Standards Act.
Section 1288 imposes mandatory civil penalties of $5,000 to $10,000 for Class A violations and $500 to $1,000 for Class B violations. In general, Class A violations are those that the Labor Commissioner has determined "present imminent danger to minor employees or a substantial probability that death or serious physical harm would result therefrom." A Class B violation is one generally of a less serious nature, but which the Labor Commissioner has determined "has a direct or immediate relationship to the health, safety or security of minor employees."
A violation that is specifically designated as Class A is employing a minor under the age of 16 in an occupation the Labor Commissioner has determined to be too hazardous for minors. A violation specifically designated as Class B is failing to maintain work permits for minors employed in the establishment.
Section 1289 of the Labor Code provides for an informal hearing procedure that employers may use to contest citations issued under this law. An employer must file a request for a hearing with the Labor Commissioner within 15 business days of issuance of a citation. If the employer does not request a hearing within the required timeframe, the civil penalty assessed will be final.
Any person—even someone other than the employer—who "permits" an underage minor to perform a hazardous duty may be liable for Class A penalties.
California law also provides that violation of child labor laws is a misdemeanors punishable by fines of up to $10,000 and/or jail time of up to 6 months.
Sale and service of alcoholic beverages
Under the provisions of the Alcoholic Beverage Control Act, no business that sells or serves alcoholic beverages for consumption on the premises shall employ any person under 21 years of age during business hours in a portion of the premises that is primarily designed and used for the sale and service of alcoholic beverages for consumption on the premises. (ABC Act § 25663.) Persons 18 to 20 years of age may be employed as musicians for entertainment purposes on premises which are primarily desgined and used for the sale and service of alcoholic beverages for consumption on the premises, so long as topless and bottomless entertainment is not allowed on the premises. The area where the musicians perform shall be limited to a portion of the premises restricted exclusively to the musicians for their performance and no alcoholic beverages shall be sold, served, consumed, or taken into that area. (California Bus. & Prof. Code § 25663.5.)
Persons aged 18 to 20 may serve alcoholic beverages in a restaurant so long as the service occurs in an area that is primarily designed for the consumption of food on the premises (i.e., the dining area). The server may deliver, present, open, and pour alcoholic beverages so long as these duties are performed in the dining area and not the bar area. (California Bus. & Prof. Code § 25663(c).)​

This report was reviewed in 2020 by Weintraub | Tobin. Weintraub | Tobin provides this information for general informational purposes only. The information is not, and should not be relied upon or regarded as, legal advice. No one should act or refrain from acting on the basis of such content or information, without first consulting with and engaging a qualified, licensed attorney, authorized to practice law in such person's particular jurisdiction, concerning the particular facts and circumstances of the matter at issue.