Lorraine Salazar
Second Vice Chair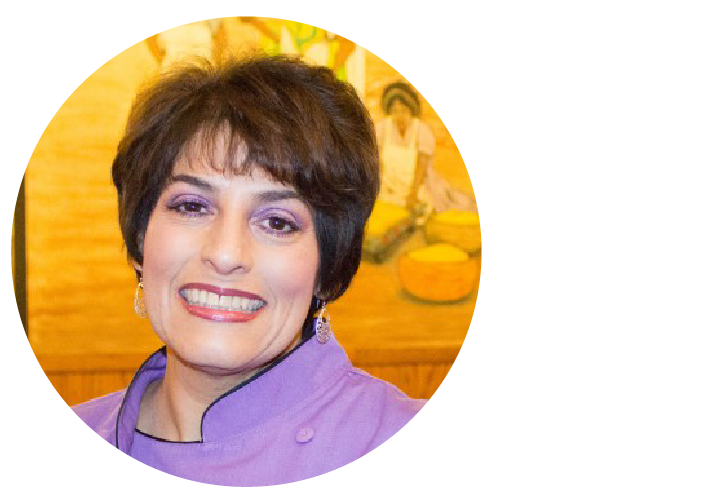 Lorraine Salazar and her brother Karl are 2nd generation partners of Sal's Mexican Restaurants, "A Valley Tradition Since 1942." The family business was started by their father Sal who wanted a better life for his family than he could provide working in the fields picking peaches. Lorraine learned the basics and hard work of operating a small business working alongside her father and grandparents by preparing her grandmother's signature recipes in the kitchen, sweeping the floors and working the cook line preparing orders for the restaurant guests.
Her father also taught her to value higher education, something denied to him because he worked in the fields and started Sal's Place when he was just 17. He encouraged Lorraine to pursue her studies and she graduated from UCLA in 1982, expecting to continue on to law school. Her father's illness and death intervened and she returned to help manage the family business. Lorraine's business background and accounting education proved valuable for the success of the business, helping her oversee the finances and communicate effectively with bankers and government officials that regulate business and the industry.
Lorraine's passion for the culinary history of Mexican cuisine led her to pursue yearly travels to various states in Mexico learning to cook the specialty foods of that region from local chefs and home cooks. She is proud to have trained with acclaimed chefs Rick Bayless (Oaxaca, Veracuz, Baja); Diane Kennedy (Michoacán); Susana Trilling, (Oaxaca); Patricia Quintana (Mexico City and Puebla); and both Roberto Santibanez and Ricardo Munoz Zurita (Mexico City, Puebla, Tlaxcala, Yucatan, Guanajuato and Morelos). Seasonal menu items are inspired by her travels.
Today, celebrating over 70 years in business, Sal's employs more than 150 dedicated employees. Sal's Mexican Restaurants have been the recipient of the California Small Business Award in 2001 and numerous California Restaurant Association "Best of the Valley" and Fresno Bee "People's Choice" awards. The restaurant remains a family affair.
Lorraine Salazar:
Affiliated with The International Association of Culinary Professionals (IACP) and Women Chef and Restaurateurs (WRC)
Madera Hispanic Chamber named her "Business Woman of the Year" in 1997
Appointed to The California Partnership for the San Joaquin Valley by Governor Arnold Schwarzenegger in 2005
Served as co-convener of The Partnership's Higher Education and Workforce Development Group
Named "California Restaurant Association Restaurateur of the Year" in April 2011.
Chairperson of the California Restaurant Association's Political Action Committee
Board member of both the California and Fresno Restaurant Associations for over 18 years.
Director for the Greater Fresno Area Chamber of Commerce
Active on the Government Affairs Council
Spokesperson for CRA and The National Federation of Independent Business, Lorraine has lobbied on small business concerns in both Sacramento and Washington D.C.