Help us replace PAGA
February 14, 2022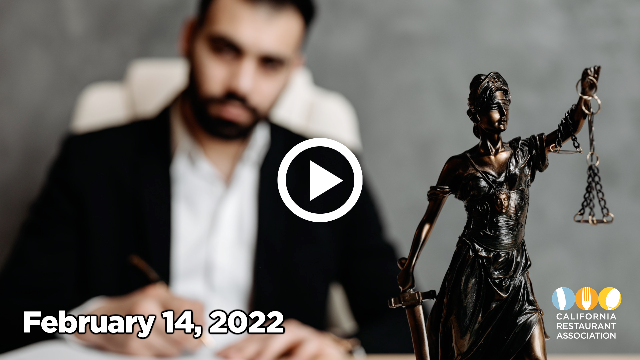 Getting an initiative qualified for the ballot – and then passed by the voters – are no small tasks, but we think voters would agree: the Private Attorneys General Act (PAGA) isn't doing what was intended, and it's hurting a lot of people.

The good news is, our coalition has reached a milestone in its campaign: In this week's video, Sabrina tells how far signature gatherers have come in just a few short weeks. You can make a difference – visit our website today where you can donate to our Issues PAC. Full disclosure: our Issues PAC does not accept earmarked contributions for this cause only; it also supports other efforts that fight harm being done to this industry, like AB 257, or the recent delay in implementation of Prop 12, but obviously, PAGA is top of mind for us this year.

You can learn much more about this issue by watching today's video, and by visiting our coalition website, https://www.cafairpay.com.