Wage enforcement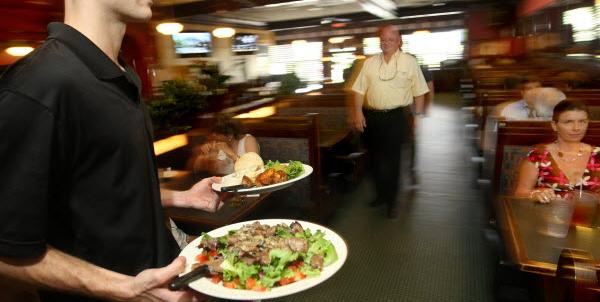 Legislation effective as of January 1, 2016 expands individual and successor liability for wage and hour violations and gives the Labor Commissioner direct authority to punish those who fail to satisfy judgments for the nonpayment of wages. These additional remedies include issuing property liens, levies and stop orders against businesses operating in California.
History of Wage Theft Prevention Laws
Wage theft occurs when an employee earns less money than his or her employer is legally required to pay. This usually arises when an employee alleges that his/her employer failed to pay overtime, failed to pay the required minimum wage, failed to provide meal or rest breaks, forced an employee to work off the clock or failed to pay an employee for all hours worked.
On January 1, 2012, the first wage theft prevention laws became effective, which required private employers in California to provide written notice to their new hires of certain employment information, including payroll dates, the employer's legal name and physical address, and the name of the employer's workers' compensation carrier. These notices have been amended throughout the years, including the recent addition of the employers' paid sick leave policy information.
Existing law also allows an employer to seek review of a Labor Commissioner order, decision or award by filing an appeal to the superior court where the case will be heard de novo. This means the court will decide the issues without reference to the legal conclusions or assumptions made by the Administrative Law Judge at the Labor Commissioner hearing. However, the Labor Commissioner has not previously had the same powers as judgment creditors to enforce judgments against employers.
On October 11, 2015, Governor Brown signed Senate Bill 588, the "California's Fair Day's Pay Act" into law to address the challenge employees were facing in collecting back pay from employers who evaded Labor Commissioner judgments.
New Enforcement Mechanisms and Penalties
Beginning twenty days after a judgment is entered by the court in favor of the Labor Commissioner or in favor of the employee after an appeal, the Labor Commissioner is authorized to collect any outstanding judgment by placing a lien on the employer's property or levy on the business' bank accounts, accounts receivable, or any debt owed to the judgment debtor. Any person noticed with a levy who fails or refuses to surrender any credits, money, or property or pay any debts owed to the judgment debtor within 10 days after service of the levy will be personally liable in an amount equal to the value of the credits, money, or property or in the amount of the levy belonging to the business.
If a final judgment is entered and the judgment remains unsatisfied after a period of 30 days after the time to appeal has expired and no appeal is pending, an employer would be prohibited from continuing to conduct business in California unless it has obtained a bond (of ten times the judgment amount) and has filed a copy of that bond with the Labor Commissioner. Alternatively, an employer could also submit a notarized copy of a settlement reached with the individual holding an unsatisfied final judgment.
An employer cannot close down his business and re-open under a new name in order to avoid these judgments because there are now additional potential liabilities to successor employers. An employer which is similar in operation, ownership, products, services, customers, and employee working conditions may be held liable for the violations of the prior employer.
Any employer or person acting on behalf an employer (i.e. the owner, director, officer, or managing agent) found in violation of any of these provisions will be subject to a civil penalty of $2,500. If the penalty has previously been assessed, there shall be an additional daily penalty of $100 for each day that the employer conducts business in violation of the law, up to a maximum of $100,000. If an employer is found to be conducting business in violation of the bond requirement, the Labor Commissioner can also issue a stop order on the employer prohibiting it from operating and using employee labor until the employer complies with the bond requirement. An employer, owner, director, officer, or managing agent of the employer who fails to observe a stop order will also be guilty of a misdemeanor punishable by imprisonment not exceeding 60 days, a fine not exceeding $10,000 or both.
Strategies for Compliance
Here are ways an employer can remain in compliance to avoid or at least reduce these potential liabilities.
Employers should bring their wage and hour policies into compliance with the California Labor Code and all Wage Orders that apply to their industry. This includes overtime, minimum wage, meal breaks, rest breaks, wage statements, tip-pooling, etc.
All new hires should receive the Labor Code 2810.5 Notice to Employee [https://www.dir.ca.gov/dlse/LC_2810.5_Notice.pdf] at the time of hire. All information should be filled in, including but not limited to the name of the workers' compensation carrier and the paid sick leave policy information.
The California Labor Commissioner investigates employee complaints and provides for a hearing in any action to recover wages, penalties, and other demands for compensation. If you receive a Labor Commissioner claim by a current or former employee, do not ignore the claim. Either contact the Labor Commissioner to pay the judgment (if you feel it is owed) or plan to attend the claims conference and if it does not settle, the subsequent hearing.
If you are an employer with an outstanding state judgment, do not delay in appealing or paying the judgment. If the time to appeal has expired, you will want to avoid a stop order by either (1) obtaining a bond and filing it with the Labor Commissioner; or (2) attempting settlement with the employee holding the unsatisfied judgment and submitting a notarized copy of the settlement.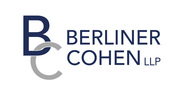 This report was reviewed and updated in 2018 by Berliner Cohen. Berliner Cohen provides this information for general informational purposes only. The information is not, and should not be relied upon or regarded as, legal advice. No one should act or refrain from acting on the basis of such content or information, without first consulting with and engaging a qualified, licensed attorney, authorized to practice law in such person's particular jurisdiction, concerning the particular facts and circumstances of the matter at issue.