Social Security Administration – Employer Correction Notices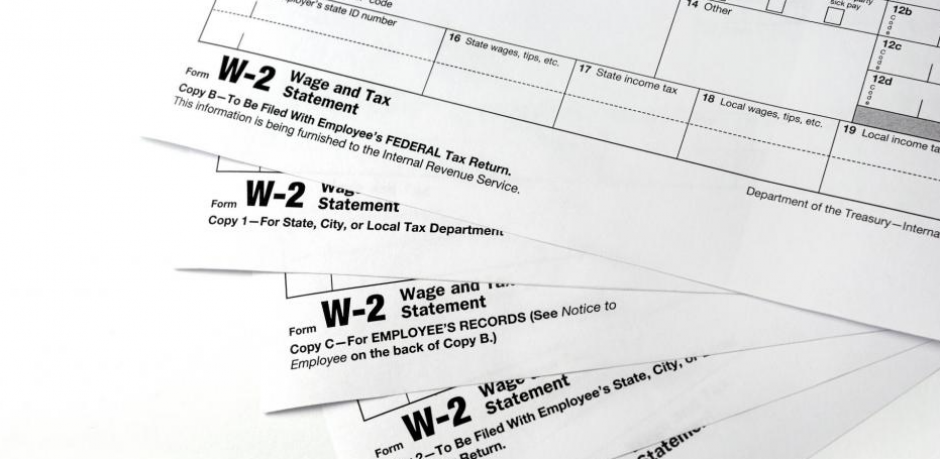 In spring 2019, the Social Security Administration (SSA) announced that it will begin to issue Employer Correction Request (EDCOR) notices to employers (and third-party service providers) informing them of discrepancies between an employee's W-2 information and SSA's records.
This is a new development since SSA's practice to issue EDCOR notices, which are commonly referred to as "mismatch" or "no match" letters, ended in 2012 following years of prolonged litigation and the rescinding of the applicable regulation in 2009. However, with the reissuance of the mismatch letters, employers need to be aware of how to properly respond to SSA's EDCOR notices and actions to avoid inadvertent violation of anti-discrimination laws.
Why do employers receive Employer Correction Request Notices?
As the SSA's standard EDCOR notice states, "there are a number of reasons why reported names and SSNs may not agree with our records, such as typographical errors, unreported name changes, and inaccurate or incomplete employment records." As such, there may be many reasons that an employer received a mismatch or no match letter, including but not limited to, discrepancies due to unreported name change or issues with multiple or hyphenated last name, data entry errors by the transposing of numbers or letters.
NOTE: It is important to note that receipt of an EDCOR notice does not automatically mean the individual listed is not authorized to work in the U.S. As set forth in the EDCOR notice to employers, an employer may be liable for taking any adverse employment actions against any employees listed in the notice and may be determined to be in violation of anti-discrimination laws, including the U.S. Immigration and Nationality Act.
Actions to Take: Employers must be proactive and take corrective action to timely respond to these notices typically within sixty (60) days of receipt.
Specifically, employers should do the following:
Check their own payroll records for any clerical errors that would have caused the no-match letter to be issued;
Check the SSA's online system to determine if there is any apparent discrepancy in SSA's records in comparison with the employer's records;
Notify the employee of the mismatch, confer with the employee to review the relevant documents and issue a notice letter to the employee (see below, SSA's sample letter to employees); and
Provide a reasonable period of time for the employee to independently resolve the issue with SSA and update his/her employer.
If an employer receives such a notice, SSA directs the company to use its Employer Report Status within its Business Services Online (BSO). For first-time users, employers will be directed to register and may also file Form W-2C corrections using the same form online (Business Services Online).
In addition, SSA provides a free Social Security Number Verification Service (SSNVS) through BSO that employers may use to verify employees' names and social security numbers in SSA's records prior to employers' filing of annual Form W-2 to reduce any clerical errors.
What is the difference between actual and constructive knowledge for employers?
Employers should be cognizant that the U.S. Department of Homeland Security (DHS) will hold employers liable when they have either "actual knowledge" or "constructive knowledge" that an employee does not have legal authorization to work in the U.S. As examples, "actual knowledge" may be demonstrated by the presentation of falsified identification documents by employees or statements made by employees to employers using another individual's social security number. DHS will also hold employers responsible if "constructive knowledge" is established – when the employer has knowledge or notice of certain facts that would "lead a person, through the exercise of reasonable care, to know about a certain condition." Employers who have constructive knowledge that an employee is not legally authorized to work, and continues to employ an individual who does not have valid work authorization, may be subject to penalties.
Any adverse action (e.g., terminating or placing the employee on unpaid leave) in response to receipt of an EDCOR is prohibited, as noted above in SSA's standard letter.
As examples of constructive knowledge, DHS lists the following:
The employer fails to complete or improperly completes the Form I-9;
The employer has information that would indicate the person is not authorized to work, such as a labor certification when he or she is claiming to be a U.S. citizen or permanent resident.
What should employers not do after receiving EDCOR notices?
SSA's standard EDCOR notice further states, "you should not use this letter to take any adverse action against an employee, such as laying off, suspending, firing, or discriminating against that individual, just because his or her SSN or name does not match our records. Any of those actions could, in fact, violate State or Federal law and subject you to legal consequences." As such, employers need to strike a delicate balance between ensuring compliance with I-9 and SSA requirements, yet not running afoul by violating the same laws or requesting reverification (when not required by law), which may also result in having a discriminatory impact on certain employees.
Actions to Avoid: Employers should also be careful to avoid potential pitfalls in an effort to comply with the Immigration Reform and Control Act (IRCA), and not inadvertently violate anti-discrimination or other immigration laws. Employers should follow the steps noted above to develop an action plan with the employee based upon an agreed timetable. Also, employers must be diligent and consistent in their handling of these mismatch notices for all employees.
If you have received an EDCOR notice and need further guidance, please contact us with any questions.
_______________________________________________________________________________
Sample Letter Employers Can Give to Employees
​This report was reviewed and updated in 2019 by the Zaller Law Group, PC. Zaller Law Group, PC provides this information for general informational purposes only. The information is not, and should not be relied upon or regarded as, legal advice. No one should act or refrain from acting on the basis of such content or information, without first consulting with and engaging a qualified, licensed attorney, authorized to practice law in such person's particular jurisdiction, concerning the particular facts and circumstances of the matter at issue.