"Joint Employer" liability for franchisors and restaurants after Dynamex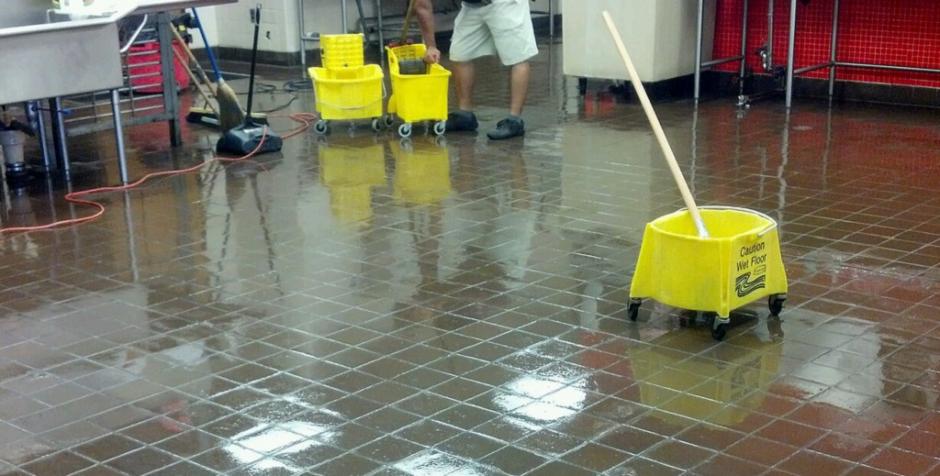 Note: Highlighted words or sections indicate new or updated material from the last version of this guidance.
Like an earthquake, the 2018 case of Dynamex Operations West, Inc. v. Superior Court changed California's legal landscape when it hit. In an instant, every worker in the state of California was presumed to be an employee, every business that used independent contractors was at risk of being sued for misclassification and industries whose existence depended on the use of independent contractors became threatened with extinction.
As bad as Dynamex was for California businesses, the aftershock that followed that decision had the potential to be even worse. Following its issuance, plaintiffs and legislators alike wasted no time attempting to expand it far beyond its original scope. They began working to add Dynamex's "ABC" test for determining whether an individual is an employee or an independent contractor into the California Labor Code, asking courts to apply Dynamex's "ABC" test retroactively, and asking courts to apply Dynamex's "ABC" test to situations other than employee classification.
Recently, however, legislative and judicial developments have given California businesses a glimmer of hope by purporting to limit Dynamex in important ways. Specifically, as confirmed in recently signed California Assembly Bill 5 (AB 5) and recently decided case Salazar v. McDonald's Corp., Dynamex's employee friendly "ABC" test may only be used to determine an individual's classification as an employee or an independent contractor and may not be used to determine whether an individual is jointly employed by two or more businesses.
What is "Joint Employment" and Why Does It Matter?
"Joint employer" liability is a phrase that strikes fear into the hearts of employers and attorneys alike. Under this theory of liability, an employee seeks to hold one business liable for any employment law violations committed by another business on the grounds that he or she is jointly employed by both. If proven to be a joint employer, a business will be liable for any employment law violations committed towards that employee by any of its fellow joint employers, even if it was not aware that such violations were being committed and even if did not itself contribute to the performance of such violations.
In the restaurant context, joint employment issues most often arise when an employee alleges that he or she is jointly employed by both the franchisee for which he or she works and the franchisor who controls that franchisee. However, joint employment issues can also arise when the employee of a business with whom the restaurant contracts alleges that he or she is jointly employed by both that contractor and the restaurant itself. In recent years, employees of cleaning companies, staffing companies, inventory services companies, private security companies and valet companies have all filed lawsuits alleging that they were jointly employed by the restaurants who benefitted from their services.
California Law Tests for Joint Employer Liability
Whether joint employer liability exists generally depends on the facts and laws applicable to a specific business relationship. This article focuses primarily on joint employer claims arising under California law.
Under California law, joint employer liability could historically be found to exist under three different types of circumstances: (1) common law liability, (2) statutory liability for certain types of "financially insufficient" contracts, and (3) statutory liability for employees of "labor contractors."
Joint Employer Liability Under Common Law
The California Supreme Court clarified what it means to "employ" an individual in a 2010 case named Martinez v. Combs. In that case, the Court defined the term "employment" to mean: (1) "to exercise control over…[the] wages, hours or working conditions" of an individual, (2) "to suffer or permit [an individual] to work," or (3) "to engage [an individual], thereby creating a common law employment relationship." Pursuant to the Court's definition, a business can potentially be considered an "employer" of an individual whenever any of these factors are met.

Joint Employer Liability for "Financially Insufficient Contracts
Enacted in 2004, California Labor Code §2810 prohibits a business from entering into a contract for construction, farm labor, garment, janitorial, security guard or warehouse services with another business where it knows, or should know, that the contract does not include funds sufficient for the contractor to comply with all applicable laws governing the labor to be performed. Where a business does so, it will be liable to the employees of the contractor for any employment law violations that the contractor commits.

Joint Employer Liability for Employees of Labor Contractors
Enacted in 2015, California Labor Code §2810.3 states that any qualifying business entity who obtains workers from any "labor contractor" shall be jointly liable for the payment of wages and the provision of workers' compensation coverage to any workers supplied by that labor contractor. The statute defines "labor contractor" as any individual or entity that supplies a business entity with workers to perform labor within its usual course of business.
The Dynamex "ABC" Test
It is with this background that the California Supreme Court issued its landmark decision in Dynamex. In that case, the Court was asked to determine the proper method for deciding whether a worker should be classified as an employee or an independent contractor under California law. After considering a number of different possible methods, including the one used by the California Supreme Court itself in the 1989 case of S.G. Borello & Sons, Inc. v. Department of Industrial Relations, the Court ultimately decided to adopt an "ABC" test. Pursuant to that test, an individual is considered an employee, and not an independent contractor, of a "hiring entity" unless three different conditions are all met: (A) the worker is free from the control and direction of the hiring entity in the performance of his or her work, both under the terms of the contract and in fact, (B) the worker is performing work outside the usual course of the hiring entity's business and © the worker is customarily engaged in an independently established trade, occupation or business of the same nature as the work he or she is performing for the hiring entity.
Importantly, while the California Supreme Court was not asked to decide any joint employment issues in Dynamex, it based its decision to adopt the "ABC" test in large part on rationale contained in the joint employment case of Martinez. For this reason, almost immediately following the Court's Dynamex decision, plaintiffs began to argue that the "ABC" test should not only be used to determine a worker's classification as an employee or independent contractor, but also the issue of whether a business is a joint employer of a worker.
California Assembly Bill 5 (AB 5)
The California State Legislature provided a possible answer to this important question on September 18, 2019. As set forth in California Assembly Bill 5 (AB 5), which was signed into law by Governor Gavin Newsom on that date, the California Labor Code will be amended to include a version of the Dynamex "ABC" test effective January 1, 2020. Pursuant to the language of that bill, this statutory "ABC" test shall be used only to determine whether "a person providing labor or services for remuneration shall be considered an employee rather than an independent contractor" and not for any other purpose. Furthermore, as set forth in the legislative history of the bill, "AB 5 is not intended to replace, alter, or change joint employer liability between two businesses. AB 5 is focused upon the determination whether an individual is an employee or an independent contractor." While it is important to note that none of this clarifying language is contained in the text set to be added to the California Labor Code on January 1, 2020, the fact that it exists in these related forms may still be persuasive to courts seeking to apply the "ABC" test in the future.
Salazar v. McDonald's Corp.
Thereafter, on October 1, 2019, the United States Court of Appeals for the 9th Circuit provided what may be a more definitive answer to the same question. In the case of Salazar v. McDonald's Corp., the Court ruled that the proper method for determining whether Defendant McDonald's Corp. was a joint employer of one of its franchisee's employees under California law was to apply the common law definitions of employment described in Martinez, and not the ABC test described in Dynamex. Upon doing so, the Court determined that McDonald's Corp. was not an employer of those workers under either the "control" definition of employment or the "suffer and permit" definition of employment.
In coming to its decision, the Court emphasized that McDonald's Corp. did not select, interview, hire, train, set the wages of, pay, set the schedules of, monitor the time entries of, supervise, discipline, or fire any of its franchisee's employees. Additionally, the Court found that the franchisee voluntarily used many different types of software and computer applications provided by McDonald's Corp., but was not required to do so. Finally, the Court determined that any control that McDonald's Corp. exercised over its franchisee was "geared toward quality control" only and that McDonald's Corp. did not retain a "general right of control" over "day-to-day aspects of work at the franchises."
Best Practices to Avoid the Joint Employer Liability Trap
Importantly, no California state court has yet published a decision confirming whether the Dynamex "ABC" test applies retroactively, whether the Dynamex "ABC" test can be used to determine joint employer liability or whether the statutory "ABC" test set to take effect on January 1, 2020 can be used to determine joint employer liability. For these reasons, despite the fact that recent legislative and judicial developments appear to suggest that important limits will continue to be placed on an employee's ability to sue under a joint employer theory of liability, businesses need to remain vigilant in order to protect themselves against such a possibility.
Be Wary of Control –

Franchisors who exercise significant control over the "day-to-day aspects

of

work" of their franchisees' employees, and businesses who exercise

significant control over the hours and working conditions of

their service providers'

employees

are at risk of being found to be a joint employer of those individuals. In order to minimize that risk, avoid contract language and business

practices that

may demonstrate

or

imply

control over

those individuals.

Additionally, provide training or resources to franchisees on a voluntary basis, but do not require them to take advantage of

the

offered services. Finally, limit actual control to the minimum necessary to ensure brand quality.

Get It

In

Writing –

Regardless of what test is applied, the existence of joint employment liability is typically fact dependent. In order to avoid uncertainty, use written contracts

that clearly

and unambiguously state the obligations and

responsibilities of

all

of the

signatories thereto

. In addition, a written contract that complies with the requirements of

California

Labor Code

§

2810 will create a rebuttable presumption that there has been no violation of that section dealing with "financially insufficient" contracts.
Protect Yourself –

California law, including California

Labor Code

§

2810.3, allows

businesses

to

demand indemnity

from other

businesses with whom they contract

. While such a remedy may not prevent you from being named in a lawsuit

filed by an employee whose rights have been violated, having an indemnification provision in your contract

may provide you with a remedy against

the

contractor who

committed those violations

and created liability for your business.
Properly Vet Your Contractors – Now more than ever, restaurants should exercise caution

when contracting with other businesses for services. Perform

due diligence and evaluate

every

contractor's compliance with California's labor and employment laws.

Hiring contractors based

exclusively on who charges the

least amount of money

is not

enough. Does that contractor operate an established business? Does

that contractor

customarily provide services to businesses other than yours? Is that contractor aware of its obligations to its employees under California law? Has that contractor been sued by its employees in the past? Does that contractor earn enough income to pay its employees in accordance with California

law, to

defend against or settle

any

lawsuit filed by any of its employees in the future, or to indemnify you against any lawsuit filed by any of its employees in the future? Remember, you get what you pay for.

This report was reviewed and updated in 2020 by Fisher Phillips. Fisher Phillips provides this information for general informational purposes only. The information is not, and should not be relied upon or regarded as, legal advice. No one should act or refrain from acting on the basis of such content or information, without first consulting with and engaging a qualified, licensed attorney, authorized to practice law in such person's particular jurisdiction, concerning the particular facts and circumstances of the matter at issue.