What California Restaurants Need to Know About Cal/OSHA's New Emergency COVID-19 Standard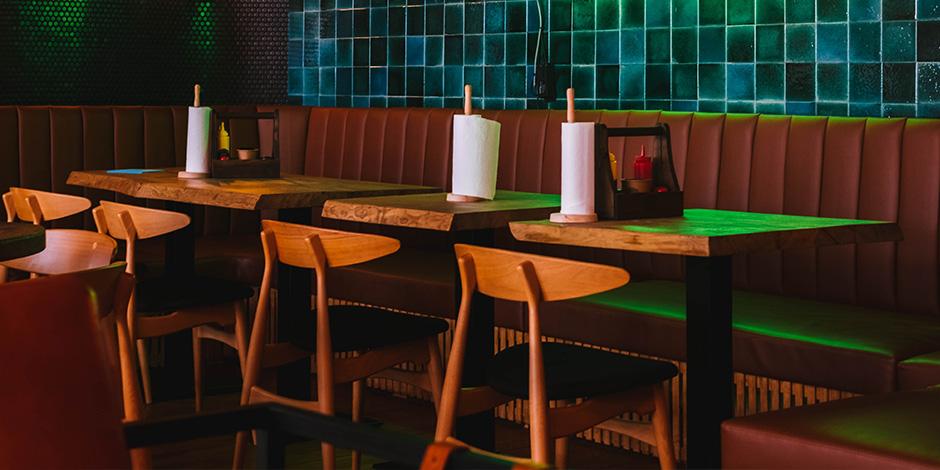 Note: Highlighted words or sections indicate new or updated material from the last version of this guidance.
Reminder: CRA Members receive 15 minutes of free legal advice per month. To set up a call with one of our legal partners, please call 800.765.4842 ext. 2743 or email helpline@calrest.org.
California restaurants have been hit especially hard during the COVID-19 pandemic. Restaurants have been asked to quickly understand the constantly changing rules, regulations, shutdown orders and other policy mandates imposed at the federal, state and local levels.
To add insult to injury, Cal/OSHA recently imposed a significant and far-reaching emergency standard on California businesses. Employers in all industries must now comply with the strict and, in some cases, completely unworkable features of the new regulation.
The new regulation is a lot to absorb. But here are the top takeaways for California restaurants.
When Is the New Regulation in Effect?
Unfortunately, now. As an "emergency" standard, the new regulation was rushed through on an extremely short timeframe. The regulation was released by Cal/OSHA on November 12, approved by the OSHA Standards Board on November 19, and became effective on November 30, 2020.
As an emergency rule, the regulation will be in effect for 180 days, but can be extended in 90 day increments. It is anticipated that Cal/OSHA will convene a formal advisory committee in the coming weeks and months to consider permanent regulations incorporating many of the elements in the emergency standard.
But the bottom line is that this new regulation is the law of the land for the time being, and California restaurants need to act immediately to ensure compliance.
Physical Distancing, Face Coverings, PPE and Written Plans
The new regulation prescribes very specific rule related to physical distancing in the workplace, the wearing of face coverings by employees, and rules regarding the use of additional personal protective equipment (PPE). The good news for California restaurants is that these provisions generally mirror guidance previously issued by Cal/OSHA, the California Department of Public Health, local county public health departments and the CDC. Most restaurants that have been conscientiously observing these previous guidelines will likely already be compliant with these aspects of the regulation, but restaurants should review these provisions carefully to make sure.
Similarly, the new rule requires California employers to prepare, implement and maintain a Written COVID-19 Prevention Plan (WCPP) with specified required elements. Again, many California restaurants have already developed and implemented a written COVID-19 addendum to their Injury and Illness Prevention Programs (IIPPs). However, restaurants should thoroughly assess such plans and update them to include the required elements of the written plan. And if a restaurant does not already have a written plan, they should develop and implement one immediately. Even before the pandemic, the most common violation cited by Cal/OSHA was failure to maintain an IIPP.
Notice of Potential COVID-19 Exposure and Cases
In responding to COVID-19 cases and exposures, restaurants must meet several notice requirements laid out in the new standard. Many of these requirements overlap with required notices enacted as part of AB 685, which goes into effect in January and for which many restaurants had already begun preparing. But the new emergency standard means these new notice requirements are in effect now.
Specifically, the new standard requires employers give notice of the potential COVID-19 exposure within one business day to all employees who may have been exposed, their authorized representatives, and independent contractors and other employers who were present during the high-risk exposure period. The high-risk exposure period generally begins 48 hours before onset of symptoms or specimen for the positive test. The new standard also requires restaurants to report specific information related to "outbreaks" to the local public health department.
Due to the prompt notice and reporting required by the new standard, California employers should immediately develop template notices that they may customize when COVID-19 cases arise in the workplace to help ensure they are able to meet the tight deadlines.
Exclusion of Employees and New Paid Time Off Requirement
The new standard requires employers to ensure that "COVID-19 cases" (those who have tested positive or have an order to isolate from public health authorities) are excluded from the worksite until they have satisfied specific return to work criteria (discussed in more detail below).
The emergency regulation also requires employees with "COVID-19 exposure" to be excluded from the worksite for 14 days after the last known exposure. However, employees need not be excluded from the worksite by the employer (as long as the local health department has not isolated them) if they are temporarily reassigned to work where they do not have contact with other persons.
However, on December 14, Governor Newsom issued an Executive Order based on updated guidance from the California Department of Public Health (CDPH). The new CDPH Quarantine Guidance specifies that all asymptomatic close contacts (currently those who meet the COVID-19 exposure definition above) may discontinue quarantine ten (10) days from the date of their last exposure, with some additional safeguards such a facial coverings and distancing of at least 6 feet at all times.
This is significantly shorter than the 14-day period set forth in stone in the Cal/OSHA emergency regulation for excluding exposed employees, and will mean that restaurants may be able to bring back such employees sooner than previously specified. Most significantly, this will also potentially reduce the time period for which an employer must "continue earnings" for an exposed employee excluded from the workplace by almost one-third.
However, there is an important caveat here. The Executive Order says the 14-day time period in the Cal/OSHA regulation is suspended to the extent that it exceeds the longer of the updated CDPH guidance "or any applicable quarantine or isolation period recommended or ordered by a local health officer who has jurisdiction over the workplace."
Many of the local health orders still reflect a 14-day quarantine period for COVID-19 exposures. Hopefully, this is just an issue of timing and the local orders will soon be amended to reflect the new timelines set forth in the updated CDPH Quarantine Guidance. However, in the meantime, employers will need to monitor the local orders and follow the longer period of time.
But here's the real kicker. The new emergency standard also has a staggering new mandate that employees excluded from work must continue to be paid while they are off work. The regulation provides that employers shall "continue and maintain an employee's earnings, seniority, and all other employee rights and benefits, including the employee's right to their former job status." Recent further guidance from Cal/OSHA provides that an employer may require the employee to exhaust paid sick leave benefits before providing exclusion pay.
However, unlike recently enacted supplemental COVID-19 paid sick leave laws, there is no cap on the number of hours that an employee must be paid or on the daily amount of pay that must be provided. In addition, this requirement also does not appear to be limited to one occurrence, meaning an employee could potentially be excluded from the worksite multiple times. The restaurant is required to maintain earnings and benefits during each period of time.
There are two potential exemptions to this "maintained earnings" requirement. First, the requirement does not apply to any period of time during which the employee is unable to work for reasons other than protecting persons at the workplace from COVID-19 transmission. Second, the requirement does not apply where the restaurant "demonstrates" that the COVID-19 exposure is not work-related.
Recent FAQs updated by Cal/OSHA provide guidance on how an employer "demonstrates" that an exposure is non-work-related under the second exemption to exclusion pay. Such a showing involves "an employer conducting comparable investigations and producing comparable evidence to show it is more likely than not that an employee's COVID-19 exposure did not occur in the workplace"
Return-To-Work Criteria
The emergency standard sets forth the criteria that must be satisfied before COVID-19 cases (those who have tested positive or have an order to isolate from public health authorities) can return to work.
COVID-19 Exposures – As discussed above, the new regulation provides that employees with COVID-19 exposure must be excluded from the workplace for 14 days. However, as discussed above, this requirement has been loosened to 10 days (as long as additional precautions are met), unless a local order provides a longer period of time for the quarantine of exposed individuals. However, the new regulation still does not address or accommodate CDC guidance that allows "critical infrastructure workers" to return sooner if additional precautions are taken.
The regulation has vague provision that says, "upon request" Cal/OSHA may allow an employee to return to work sooner on the basis that removal of the employee would create "undue risk to a community's health and safety." The recently-updated Cal/OSHA FAQs state that "an operation must provide goods or services, the interruption of which would cause an undue risk to a community's health and safety in order to qualify. This exception is narrower than the definition of 'critical infrastructure,' though such operations may qualify if there is an adverse impact on a community's health and safety. A facility must be facing potential staffing shortages…in order to qualify for a waiver."
In addition, the FAQs explain the process and information that must be submitted in a written waiver request. However, these requirements may be difficult to satisfy for a number of reasons. One of the five criteria the FAQs state is needed to constitute a complete waiver request is a statement that "there are no local or state health officer orders for isolation or quarantine of the excluded employees."
Finally, the new FAQs state that, in the event of an emergency, "an employer may request a provisional waiver by calling the local district office while it prepares its written request."
COVID-19 Cases with Symptoms – Employees who are COVID-19 cases with symptoms shall not return to work until:
At least 24 hours have passed since a fever of 100.4+ has resolved without the use of fever-reducing medications;

COVID-19 symptoms have improved; and

At least 10 days have passed since symptoms first appeared.

COVID-19 Cases Without Symptoms – COVID-19 cases who tested positive but never developed symptoms shall not return to work until a minimum of 10 days have passed since the date of specimen collection of their first positive COVID-19 test.
Orders to Isolate or Quarantine – If a public health authority issues the order to isolate or quarantine, the employee shall not return to work until either period of isolation or quarantine is lifted. If no period is specified, then the period shall be 10 days from the time the order to isolate was effective, or 14 days from the time the order to quarantine was effective.
Most significantly, the emergency standard provides that a negative COVID-19 test shall not be required for an employee to return to work. Therefore, California employers will not be permitted to insist that COVID-19 cases test negative before returning to the job.
Testing and "Outbreaks"
The new regulation provides that when there has been even one COVID-19 case in the workplace, the employer must offer free COVID-19 testing during working hours to all employees who have potential COVID-19 exposure in the workplace.
These testing obligations significantly increase if there is an "outbreak" in the workplace.
For an "outbreak" (defined as 3 or more cases in a 14-day period) employers shall provide COVID-19 testing to all employees at the exposed workplace during the period of the outbreak or the relevant 14-day period. However, recent FAQs from Cal/OSHA state that "provide" means the same as "offering" testing as under one case. This testing must be offered at no charge, during employee working hours, and immediately upon being covered by this outbreak definition. Employers must then offer this same testing again one week later for the same employees. After the first two required COVID-19 tests, employers shall provide continuous COVID-19 testing of employees who remain at the workplace at least once per week or provide testing more frequently if recommended by the local health department.
For a "major outbreak" (defined as 20 or more cases within a 30-day period), employers shall provide testing for all employees present at the exposed workplace during the relevant period and who remain at the workplace. This testing must be offered at no charge, during employee working hours, and twice a week or more frequently if recommended by the local health department.
In addition to the onerous COVID-19 testing requirements, employers with an outbreak under either of these definitions shall also exclude all COVID-19 cases and employees with a COVID-19 exposure, conduct an investigation of the COVID-19 illness, and provide specific notice the local health department within no longer than 48-hours after knowledge of the outbreak. There are also hazard assessment and correction criteria depending on the outbreak definition at play, including, but not limited to assessing updates to ventilation systems, evaluating halting operations.
If one of the two outbreak definitions is met, the requirements of the particular outbreak (including the testing obligations) apply until there are no new COVID-19 cases detected in a workplace for a 14-day period.
What Are The Consequences on Non-Compliance?
As a formal Cal/OSHA emergency standard, the stakes for compliance are now much higher. Cal/OSHA may now cite and pursue significant civil penalties against an employer who does not comply with the new requirements. These civil penalties (and the costs to defend citations) can add up quickly and cripple a restaurant already suffering from the economic effects of the pandemic.
While Cal/OSHA has signaled that they will be focused on compliance initially and looking for "good faith efforts" by employers to comply (and recently stated that they will not assess penalties against employers through February 1, 2021 as long as certain conditions are met), restaurants should not let down their guard. Restaurants should assume that Cal/OSHA will enforce the new standard to the letter of the law immediately – and prepare accordingly.
What Should California Restaurants Do Now?
California restaurants need to take immediate heed of these new requirements as they are now the law of the land. While some of the emergency standard provisions reflect public health orders or previous Cal/OSHA voluntary guidance that many restaurants were already following, there are many specific requirements that are new and significant.
Unfortunately, the time to act is now, as the emergency regulation went into effect on November 30, 2020. While Cal/OSHA may provide further additional guidance in coming weeks and months, restaurants should work closely with HR and legal counsel to make every effort to comply with the provisions of the new rules right away.
Download PDF of Industry Insight

​This report was updated in 2021 by Fisher Phillips. Fisher Phillips provides this information for general informational purposes only. The information is not, and should not be relied upon or regarded as, legal advice. No one should act or refrain from acting on the basis of such content or information, without first consulting with and engaging a qualified, licensed attorney, authorized to practice law in such person's particular jurisdiction, concerning the particular facts and circumstances of the matter at issue.