Health care reform and the hospitality industry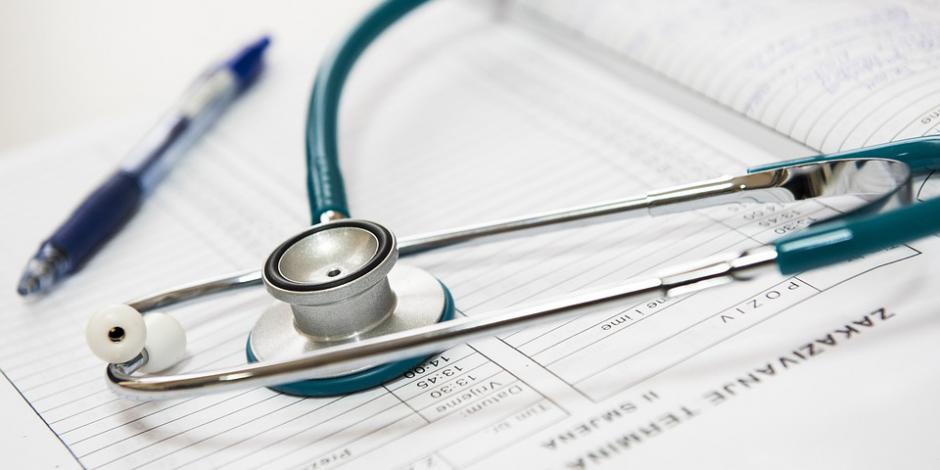 The Patient Protection and Affordable Care Act of 2010 extends immediate, major ramifications on the nation's health care system, the actions of both federal and state governments, as well as how restaurant companies operate their businesses.
Providing health insurance has become a significant struggle over the past decade, especially for small restaurant and lodging operators. But now that the Affordable Care Act is the law of the land, it's important for restaurant operators to understand the law's key provisions, when they take effect and what will mean to business operations.
Who is required to provide coverage?
Generally, the Affordable Care Act applies to employers with 50 or more full-time employees – those who average 30 or more hours per week. Under the law, full-time is defined as "any employee that works an average of 30 or more hours a week for a one-month period."
Employers are required to provide so-called "minimum essential" and "affordable" coverage. In light of these general principles, many smaller employers are not paying attention to these laws because they have fewer than 50 full-time employees. However, there is more than one way to reach the 50-employee threshold. In fact, many employers classified as small businesses by the Small Business Administration are subject to the provisions of the PPACA.
Part-time employees are included in the 50-employee calculation as "partial employees" for determining whether the employer has 50 full-time equivalent employees (FTEs). For example, if a company has 25 full-time employees and 50 half-time employees, the company in effect has 50 FTEs and would be subject to penalty if health care coverage is not provided. Given that many restaurants and hotels use part-time employees, the requirements may affect them.
In addition, some companies separately incorporate their various businesses for a variety of corporate and liability purposes. For purposes of the Affordable Care Act in counting employees, Internal Revenue Service and Employee Retirement Income Security Act principles apply. Parent, brother and sister companies are counted as one. So, if two restaurants with 25 FTEs are separately incorporated but owned by the same company, person or other "controlled group," those properties meet the 50-FTE employee threshold. Companies and owners must carefully count the number of actual employees to see if the 50-FTE employee threshold is met.
As to the meaning of "minimum essential" and "affordable" coverage as defined under the Act, minimum means 60 percent of the actuarial value of the cost of the benefits. Affordable means the premium for the coverage paid by the individual employee can't exceed 9.5 percent of the employee's household income. As defined, the minimum essential and affordable threshold is met as long as the insurance pays for at least 60 percent of covered health care expenses for a typical population and employees won't have to pay more than 9.5 percent of their family's income for the employer coverage. Employers who meet the 50-FTE level should consult competent accountants to ensure the coverage offered meets the standards.
Small employers who have fewer than 50 FTEs aren't required to offer health insurance coverage. However, those who do offer coverage must comply with several new requirements. For example, health care plans under the act can't exclude coverage for preexisting conditions, must cover adult children as old as age 26 and must not impose annual or lifetime limits on certain benefits. In addition, rescissions are prohibited by all health plans, even grandfathered plans, except in cases involving fraud, non-payment of premiums or intentional misrepresentation of material facts under the terms of the health plan.
The law also requires that at least 80 percent of premiums be applied to medical care for subscribers covered by individual health insurance plans and small employers, and at least 85 percent of premiums must be applied to medical care for subscribers covered by large (more than 50 FTEs) employer-based health plans. Insurers who don't meet these requirements must issue rebates to subscribers. This provision applies to all plans except self-funded plans. Several states, including California, have already put the federal minimum medical loss ratio requirement into state law.
Small businesses with fewer than 25 FTE employees are eligible for a tax break if they cover at least half the cost of health insurance. However, only businesses with fewer than 10 FTE employees and average salaries of $25,000 or less are eligible for the full credit. The full credit is 35 percent of the employer's contribution toward an employee's insurance premium. As the operation's size and average wage amount goes up, the tax credit decreases. Once the business reaches 25 FTE employees or $50,000 in average salaries, the credit is completely phased out.
The law provides several incentives for small employers who choose to offer coverage. It simplifies cafeteria plan rules and provides grants to small employers to establish workplace wellness programs. As to the small employer tax credit, by 2014 all states must open a health insurance exchange program. The purpose of the exchange is to make it easier for small employers to obtain and provide health insurance coverage for employees.
In addition, small businesses that buy through the exchange can get a bump in the tax credit as much as 50 percent of an employer's contribution. However, the small employer tax credit is available only for qualified health plan coverage through an exchange, and an employer may receive the credit only for a maximum period of two consecutive years.
Timeline of key Affordable Care Act provisions
Effective 2012
Employer reporting of insurance costs on Form W-2. Some believe this is a preamble to taxing health benefits.
Effective 2013
High medical bills tax. Currently, those facing high medical bills are allowed a deduction for medical expenses to the extent those expenses exceed 7.5 percent of adjusted gross income (AGI). Under the Act, the deduction applies to expenses that exceed 10 percent of AGI.
Flexible spending account (FSA) cap (special needs kids tax). The Act imposes a cap on FSAs of $2,500 (currently unlimited) on the amount that can be deposited into these accounts. The cap will be indexed for inflation after 2013. Under tax rules, FSAs can be used to pay for education of special needs children, which many families with special needs children do. The tuition cost of such schools can easily exceed $15,000 per year. Also, the Act will exclude use of FSAs for over-the-counter drugs, unless the drug is prescribed or is insulin.
Elimination of tax deduction for employer-provided retirement prescription drug coverage in coordination with Medicare Part D. The change increases the employer's cost of providing prescription drug coverage to retirees. Note: Even with 2013 implementation, employers today must include the present value of future taxes as a current liability charged against earnings, immediately impacting employer finances.
A $500,000 annual executive compensation limit for health insurance executives.
Effective 2014
State insurance exchanges. New state-based marketplaces will offer small businesses and people without employer coverage a choice of affordable health plans that meet new essential benefit standards. Covered California launched in early 2013.
Individual mandate tax. Anyone not purchasing qualifying health insurance must pay an income surtax. In 2014, an individual will pay the greater of 1 percent of AGI or $95. in 2015, 2 percent or $325. And in 2016, 2.5 percent or $695, or $2,085 for families.
Employer mandate tax. This applies to employers with more than 50 full-time employees (or FTEs). Businesses with 51 or more FTEs will be fined $2,000 per employee (excluding the first 30 employees) if they do not offer coverage for employees who average 30 or more hours per week. Note: There is no penalty for part-time employees not offered coverage. As a practical matter, this means that the penalty is not based on the FTE but rather on actual full-time employees. This means a 50-FTE employer could be exempt from the penalty tax if it has only 30 actual full-time employees and the rest are part-time employees.
As an example, a restaurant with 25 full-time employees and 50 part-time employees, or 50 FTEs, would be subject to the penalty if it doesn't provide health care coverage. However, the penalty cost would likely be zero because the $2,000 per employee tax does not start until the 31st actual full-time employee is hired. This could mean some 50-FTE employers that are subject to penalty may end up owing nothing in penalty tax.
Effective 2018
Excise tax on comprehensive health insurance plans. There is a 40 percent excise tax on employer-paid premiums for "Cadillac" plans that typically are fully or largely paid by employers. The 40 percent excise tax will apply to the aggregate value of employer-sponsored health plan coverage that exceeds $10,200 for self-only coverage and $27,500 for family coverage. This is applicable to both insured and self-insured plans. Also, the thresholds could be increased in 2018 if the actual growth in U.S. health care costs exceeds expected growth or adjusted to reflect age and gender of the population covered, for retired, non-Medicare-eligible individuals and where the majority of the employees in the plan are engaged in certain high-risk professions.
Covered California overview
The state-based exchanges or marketplaces are a key component of the Affordable Care Act are designed to be places where individuals and small businesses can shop for coverage. States have the option of operating their own exchange, partnering with the federal government or decline to operate an exchange leaving it to the federal government to establish an exchange in that state. Open enrollment is slated to begin Oct. 1, 2013, and exchanges are required to be fully operational Jan. 1, 2014.
In 2010, California passed legislation and developed the California Health Benefit Exchange, or Covered California. Covered California is its own, self-supporting entity within the state government, governed by a five-member unpaid board of directors. It became operational in January 2011 and has been working actively to design and develop the infrastructure necessary to implement the new health coverage marketplace. Its website launched in 2013, and California continues to lead all states in establishing an exchange. Other states that have established exchanges include: Connecticut, New York, District of Columbia, Maryland, Massachusetts, Nevada and New Mexico. Of the state exchanges, some will be active purchasers of insurance, such as California and Massachusetts, while others will serve as clearinghouses, such as Colorado, Nevada and Maryland.
Other states have elected to adopt a state-federal partnership exchange recognizing the difficulty in building a fully state-based exchange before January 2014. This model will involve combined management of exchange functions with states opting to operate only certain plan management functions, such as Medicaid and children's health insurance programs. The federal government will assume management of the programs the state elects not manage. To date, several states have decided to pursue a federal-state partnership exchange such as Arkansas, Delaware, Illinois, Michigan, North Carolina and Ohio.
In contrast, many states have opted not to establish an exchange leaving it to the federal government to facilitate the exchange in that states. In those instances, the Health and Human Services Department will assume primary responsibility for operating the exchange in that state.
As of December 2012, 24 states have declared that they will not create a state exchange or enter into a partnership exchange including Texas, New Jersey, Pennsylvania, Florida and Indiana.
Items to consider
With 2014 less than a year way, employers need to be proactive to ensure compliance when the law goes into full effect. It is important employers are open to review, question and possibly amend their practices by 2014. Preparation and communication will be critical for employers to protect themselves.
First, determine how the law applies to your business. Decisions about insurance needs will need to be made and analyzed quickly. Many employers are concerned about a sharp spike in health insurance costs and more individuals are covered given the fairly low threshold of 50 FTE employees.
Consider the costs and benefits of keeping an existing grandfathered health plan and make sure it is meets all of the compliance requirements versus implementing a new health benefits plan.
Weigh whether to seek group insurance through an insurance exchange, and whether to offer a health plan for retirees,
Find out how to take advantage of potential cost savings by offering a qualified employee wellness plan that may penalize workers who don't participate.
The law contains new reporting requirements to the IRS and other agencies about health insurance provided for the workforce. In 2012, employers must report the value of health insurance provided to the employee on W-2 forms. Employers should have a system in place to capture and retain employee information and dates that is organized for reporting.
With any significant change, it is vitally important that employers communicate with employees about what to anticipate with the new law. Some topics could include changes to employees' flexible spending accounts, prescription drug care and health care costs. Already, the Act requires employers provide a detailed summary of coverage and will have to let employees know that the cost of insurance will appear on the employees' W-2 forms. This provision has been delayed from March 1, 2013 to sometime in the fall 2013.
Most importantly, employers need to understand the individual mandate and the type of health insurance that must be offered to more than 50 FTE employees or more than 30 actual full-time employees and the penalties. A large employer will pay a tax of $2,000 per full-time employee more than 30 employees. Also, even if a large employer provides coverage, the failure to provide "affordable" and "minimum" coverage will result in a tax of $3,000 per full-time employee above 30 employees.
Employers will need to decide whether to provide approved health care coverage to all full-time employees, cut their health care program entirely and pay the penalty tax, move toward hiring part-time employees to cover work that otherwise would have gone to full-time employees or to hire more temporary workers below the 30-hours-per-week threshold.
In August 2012, the federal government issued guidance that may greatly reduce employer penalties. The guidance addressed the time period the government would use to determine if an employer meets the requirement under the mandate to provide mandatory health care, referred to a look-back period. A look-back period of as long as 12 months will be used to determine if an employee is full-time. So, only employees still working full-time after 12 months would count when counting employer penalties under the PPACA. Employers can rely on this guidance until at least the end of 2014.
Summary
The Affordable Care Act is now the law of the land and its key provisions will be slowly implemented over the next few years. Companies need to be proactive and implement preventative strategy. This would mean a compliance plan, including audits, a staffing plan and data capture of employees. All of these procedures should be synergized with other practices, procedures and policies, so the employer is prepared for the fast-approaching changes and implementation required.
Wilson Elser, a full-service and leading defense litigation law firm (www.wilsonelser.com), serves its clients with more than 800 attorneys in 24 offices in the United States and through a network of affiliates in key regions globally. Founded in 1978, it ranks among the top 100 law firms identified by The American Lawyer and is included in the top 50 of The National Law Journal's survey of the nation's largest law firms. Wilson Elser serves a growing, loyal base of clients with innovative thinking and an in-depth understanding of their respective businesses.

This report was reviewed and updated in 2017 by Wilson Elser Moskowitz Edelman & Dicker LLP. Wilson Elser Moskowitz Edelman & Dicker LLP provides this information for general informational purposes only. The information is not, and should not be relied upon or regarded as, legal advice. No one should act or refrain from acting on the basis of such content or information, without first consulting with and engaging a qualified, licensed attorney, authorized to practice law in such person's particular jurisdiction, concerning the particular facts and circumstances of the matter at issue.