California's Paid Sick Leave Law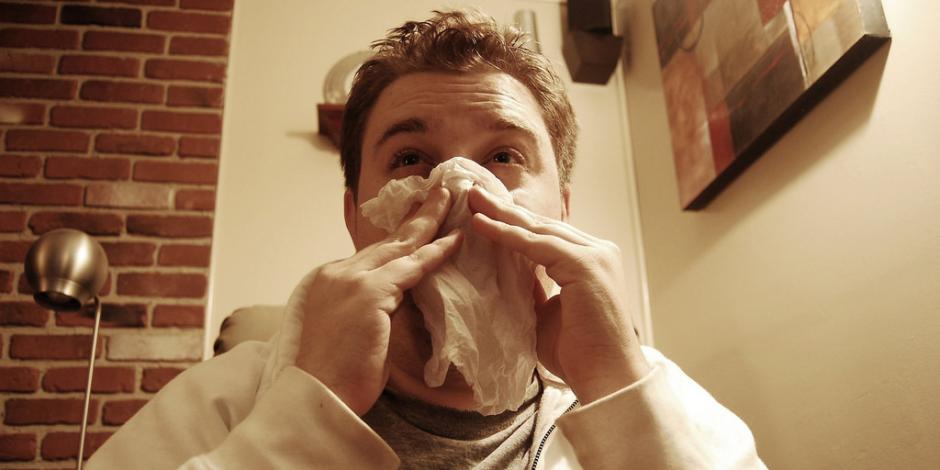 COVID19 pandemic has modified many of the current regulations. Please visit https://www.calrest.org/coronavirus-resources for the most up-to-date changes and emergency regulations.
Reminder: CRA Members receive 15 minutes of free legal advice per month. To set up a call with one of our legal partners, please call 800.765.4842 ext. 2743 or email helpline@calrest.org.
The California Healthy Workplaces, Healthy Families Act of 2014 ("the Act"), entitling California employees to paid sick leave, has been in effect since July 1, 2015.
Overview
The California Healthy Workplaces, Healthy Families Act of 2014 ("the Act"), entitling California employees to paid sick leave, has been in effect since July 1, 2015. It is important that employers are familiar with not only the obligations the Act imposes but as well as the mechanism for enforcement and significant penalties for violations.
Who is covered?
The Act covers most employees who work for an employer on or after January 1, 2015 and who work at least 30 days within a year in California. This includes exempt and non-exempt employees as well as full, part-time, per diem, or temporary employees. There are only limited exemptions under the Act for: (1) providers of publicly-funded in-home supportive services; (2) employees covered by collective bargaining agreements meeting specific requirements; and (3) individuals employed by an air carrier as a flight deck or cabin crew member subject to the federal Railway Labor Act. Such exemptions generally do not apply to restaurant employees.
It is important to note the broad coverage of California's paid sick leave law. Unlike other California leave law, the Act applies to all employers employing one or more employee. As such, there is no small business exception.
Accrual of paid sick leave
Employees accrue paid sick leave at a rate of one hour for every 30 hours worked, including overtime, from their hire date (for new hires) or July 1, 2015 (for existing employees). For purposes of calculating accrued sick leave, exempt employees are presumed to work 40 hours per workweek. However, if the employee's normal workweek is less than 40 hours, the employee accrues sick leave based upon his/her normal workweek.
Employers are offered some flexibility in determining the maximum amount of leave that can be accrued. The law allows the employers to limit an employee's use of paid sick days to 24 hours (3 days) in each year of employment, irrespective of the amount of paid sick time the employee has accrued.
Additionally, the law also permits employers to adopt a policy which either allows employees to carry over to the following year unused accrued paid sick leave, or has no carry over of paid sick leave hours. In the case of a carry-over policy, the employer may cap the maximum available paid sick leave at 48 hours (6 days), so that no further leave is accrued until the employee drops below the cap. Alternatively, in the case of a non-carry-over policy, the employer must provide employees with the full 24 hours (3 days) of paid sick leave at the beginning of each year.
Notably, unlike unused vacation time, the Act does not require an employer to pay employees for accrued, unused sick leave upon separation from employment. However, if an employee is rehired within a year of separation of employment, the full amount of accrued, unused sick leave must be reinstated and made available immediately for use. However, employers using a PTO or other paid vacation policy to comply with the Act, should continue to pay out all accrued but unused PTO/vacation upon resignation, termination, or other separation from employment.
Use of paid sick leave
Upon an oral or written request, employees must be permitted to use paid leave for the diagnosis, care, or treatment of an existing health condition of, or preventative care for, the employee or the employee's family member. Moreover, if the employee is a victim of domestic violence, sexual assault, or stalking, the employee may use sick leave to: (1) attend legal proceedings or obtain or attempt to obtain any relief necessary, including a restraining order, to ensure the employee's own health, safety, or welfare, or that of the employee's child or children; (2) obtain services from a domestic violence shelter or rape crisis center; (3) seek medical attention for injuries caused by domestic violence or sexual assault; (4) obtain psychological counseling for the domestic violence or sexual assault; or (5) take action, such as relocation, to protect against future domestic violence or sexual assault.
Covered family members include a spouse, registered domestic partner, child (regardless of the child's age or dependency status), parent, grandparent, grandchild, and sibling. The parent-child relationships include not only biological relationships, but also relationships resulting from adoption, step-relationships, foster care, or other legal assumption of parental responsibility.
As how much sick leave employees may use at one time, the employee is generally able to determine how much of his or her accrued sick leave he or she needs to use; however, the Act does allow employers to set a reasonable minimum increment of no more than two hours. So, if an employer adopted a minimum use policy of two hours and an employee chose to use his or her accrued paid sick leave for a doctor visit, the employee would use (and be compensated for) a minimum of two hours, even if the actual time used was only an hour and a half.
Employers may also require reasonable advance notification of an employee's foreseeable need to use sick leave (e.g., for a scheduled medical appointment). If the need for leave is unforeseeable, the employer may only require the employee to provide notice of his/her need for leave as soon as practicable.
Employers are also provided an initial 90 day probationary period during which employees cannot use accrued paid sick leave. This probationary period allows employers to require employees to be on the job for 90 days before the employee has the right to use the paid sick leave.
The Act does not contain any provision allowing employers to require documentation that the use of sick leave was for a covered purpose. Thus, employers should refrain from requesting documentation to support the leave taken unless: (1) otherwise allowed under another leave law (e.g., FMLA, CFRA, pregnancy disability leave, or workers' compensation); (2) the leave is for more than three consecutive days; (3) the leave is to attend legal proceedings or obtain/attempt to obtain any relief from domestic violence/sexual assault/stalking; or (4) the employee takes leave under circumstances indicating a pattern or clear instance of abuse of the permissible uses for paid sick leave.
Payment of sick leave
Employees must be compensated at the same wage as normally earned during regular work hours. Thus, the rate of pay is the employee's hourly wage. However, if in the 90 days of employment preceding the employee's use of accrued sick leave, the employee had different hourly pay rates, or a fluctuating rate (for example, was paid by commission or piece rate), or was a nonexempt salaried employee, then the rate of pay is calculated by dividing the employee's total wages, excluding overtime, by the employee's total hours worked in the full pay periods of the prior 90 days of employment. It is important to note that tips are not included in calculating the rate of sick leave pay.
When an employee uses paid sick leave, the employer must provide payment no later than the payday for the next regular payroll period after the sick leave was taken.
Employer's notice and record-keeping obligations
Employers must provide employees with three types of notice.
First, the paid sick leave law amends the Wage Theft Prevention Act. At the time of hiring, an employer must provide a revised Wage Theft Prevention notice that advises new hires of their right to accrue, use, and request sick leave without fear of termination or retaliation. The notice must inform employees of their right to file a complaint against their employer if they are retaliated against.
Employers must also provide current employees with three types of notice. First, employers must display a poster in a conspicuous place in each workplace in California. This poster must either be provided by the DLSE or at least contain the following information: (a) employees are entitled to accrue, request, and use paid sick days; (b) the minimum amount of sick days an employer must provide by law; and © the terms of use of paid sick days.
Additionally, employers will be required to provide notice to employees of their available amount of paid sick leave or PTO either on their itemized wage statements or in a separate writing at the time wages are paid.
Finally, employees are also required to keep, for at least three (3) years, records documenting the hours worked and paid sick leave accrued and used by employees. These records must be available and accessible to the Labor Commissioner and to employees. The failure to properly retain the records will result in a presumption that the employee is entitled to the maximum number of hours accruable under the Act, unless the employer proves otherwise by clear and convincing evidence.
Implications with existing PTO Policies
Employers offering paid time off ("PTO") or paid vacation days that may be used for any purpose, including sick leave, meeting the minimum accrual requirements under the Act, do not need to offer any additional paid sick leave in order to comply with the Act. However, even if an employer already provides paid leave in a yearly amount greater than what is required under the Act, the employer must still ensure that its policy meets all the other requirements of the Act, including but not limited to, the accrual rate, carryover, permissible uses, notice, and recordkeeping.
However, employers need not offer additional paid sick leave if they had a paid sick leave policy or PTO policy, in effect before January 1, 2015, that allowed employees (1) to accrue at least one day or eight hours of paid sick leave or PTO within three months of employment each 12-month period; and (2) ensured that employees are eligible to accrue at least three days or 24 hours of paid sick leave or PTO within nine months of employment.
While an unlimited PTO policy is certainly more generous in terms of the amount of leave provided, this does not relieve an employer of its requirement to communicate the amount of accrued sick leave or PTO an employee has on the itemized wage statement. Employers providing an unlimited PTO plan may show available paid time on employees' itemized wage statements by indicating that paid sick leave is "unlimited."
Consequences for failure to comply
The Act specifically prohibits retaliation for an employee's use of paid sick leave. The Act creates a rebuttable presumption of retaliation if an employer takes any of the following actions within 30 days of the employee engaging in protected activity under the Act: (1) deny the employee the right to use accrued sick days; (2) discharge or threaten to discharge employee; or (3) demote, suspend, or discriminate against the employee.
Employers may be liable for administrative fines, civil penalties, and attorneys' costs and fees as a result of being non-compliant.
Compliance with local paid sick leave laws
The Act provides only the minimum requirements an employers must abide by. Employers operating in cities or counties with paid sick leave ordinances must comply with the law that provides for greater accrual or usage by an employee. Cities with their own paid sick leave ordinances include San Diego, Los Angeles, Santa Monica, Emeryville, San Francisco, Oakland, and Berkeley. Please refer to the chart below:
Jurisdiction

Annual Sick Leave Requirement / Cap

Front-Load Available?

Carry Over Required
if Front-Loaded?

California

24 hours / 3 days for use
48 hours / 6 days for total accrual cap

Yes, 24 hours

No

Berkeley (eff. 10/1/17)

48 hours (small business for use and cap

Not expressly

N/A

Emeryville

48 hours (small businesses)
72 hours (all others)

Yes

No

Los Angeles

48 hours (small businesses)
72 hours for total accrual cap

Yes, 48 hours

Yes

Oakland

40 hours (small businesses)
​72 hours (all others)

Not expressly

N/A

San Diego

40 hours for use
80 hours for total accrual cap

Yes, 40 hours

No

San Francisco

40 hours (small businesses)
​72 hours (all others)

Yes

Yes

Santa Monica

2017
32 hours (small businesses for use & cap)
​40 hours (all others for use & cap)

2018
40 hours (small businesses for use & cap)
72 hours (all others for use & cap)

Yes

No

​This report was reviewed and updated in 2019 by Fisher Phillips. Fisher Phillips provides this information for general informational purposes only. The information is not, and should not be relied upon or regarded as, legal advice. No one should act or refrain from acting on the basis of such content or information, without first consulting with and engaging a qualified, licensed attorney, authorized to practice law in such person's particular jurisdiction, concerning the particular facts and circumstances of the matter at issue.