Smoking and the hospitality industry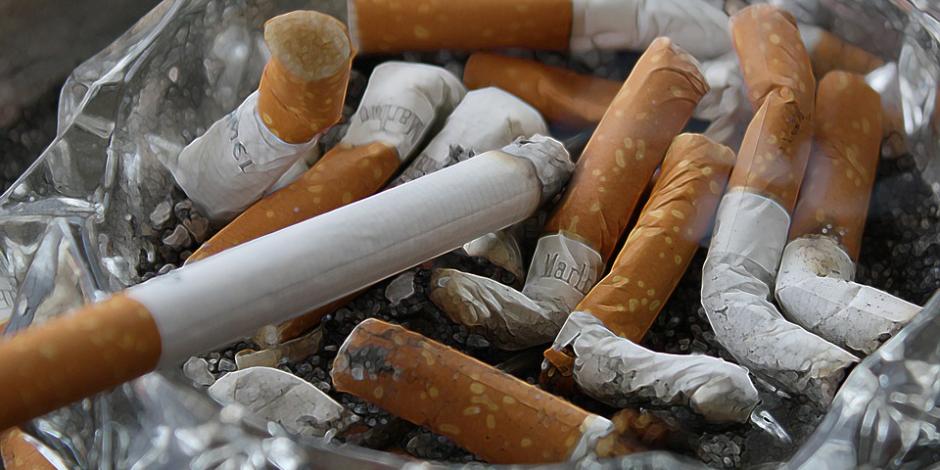 California continues to set national and worldwide precedent in prohibitions on indoor and outdoor smoking. The following is a summary of California's statewide smoking law prohibiting indoor smoking and an introduction to new city ordinances prohibiting outdoor smoking.
California's statewide smoking law
California's smoking law—Labor Code Section 6404.5—took effect on January 1, 1995. The law prohibits an employer from "knowingly or intentionally permitting … the smoking of tobacco products in an enclosed place of employment." It also prohibits any person from smoking in these locations. The term place of employment includes virtually all enclosed places such as restaurants, factories, stores, malls, movie theaters, office buildings, bars, taverns, gaming and bingo clubs, and other indoor workplaces, with several designated exceptions (see below). It does not apply to outdoor areas (i.e., an area without walls and a ceiling) such as dining patios.
Enforcement
Local law enforcement agencies are responsible for enforcing this law. The local city council designates which agency enforces the law. In most cases it will be the local police or sheriff. However, it could be the fire department, local health department, code enforcement or the city manager.
There is a $100 fine for the first offense, $200 for the second offense within one year and a $500 fine for the third and each subsequent violation in one year. There are no Cal/OSHA enforcement provisions or penalties unless the employer has been found guilty of three violations within the previous year. Cal/OSHA responds only to complaints from employees, not from customers. Once it receives notice that an employer has three violations in one year, Cal/OSHA is required to investigate the complaints. If Cal/OSHA finds that any of the employer's three violations are either "general or serious," Cal/OSHA may issue a fine against the employer for $7,000 for each violation. If Cal/OSHA finds that any of the three prior violations were "willful," it can issue a fine against the employer for $70,000 per violation.
NOTE: An example provided by Cal/OSHA of what is considered a "serious" violation is when an employer allows smoking to occur at his or her workplace, and an employee suffers an asthma attack as a result of the secondhand smoke.
This law takes precedence over weaker local smoking prohibitions, but allows for stronger local smoking prohibitions, including the outdoor smoking ordinances discussed below.
Posting
Employers fulfill their responsibilities by meeting these posting requirements:
If smoking is prohibited in every area of the premises, the employer must post a clear and prominent sign stating "no smoking" at each entrance to the building or structure.
Where smoking is permitted in designated areas, such as banquet rooms or patios, the employer must post a sign stating "Smoking is prohibited except in designated areas" at each entrance to the building or structure.
It is important to note that if an employer permits any non-employee (customer) access to a place of employment and the customer starts to smoke, the employer has not acted knowingly or intentionally if he has posted appropriate "no smoking" signs and has requested that the customer refrain from smoking. The employer or employee need not eject a smoking customer or even request that the customer refrain from smoking if there is a risk of physical harm.
NOTE: Operators must continue to post any smoking signs required by local law, as well as any necessary Proposition 65 signs which warn that the establishment permits smoking and tobacco smoke is known by the state to cause cancer.
Exceptions
Smoking is permitted in these circumstances:
Hotels and motels:
65 percent of guest rooms;
25 percent of the lobby;
50 percent of the lobby if the total area is 2,000 square feet or less.
Meeting and banquet rooms
Meeting and banquet rooms (in hotels, restaurants, etc.), but not during food or beverage functions (including setup, service and cleanup) or when exhibit functions are taking place.
NOTE: At times when smoking is not permitted in such meeting and banquet rooms, the establishment may permit smoking in corridors and pre-function areas adjacent to those rooms, as long as there are no employees working continually in the area.
Employers with five or fewer employees
Smoking is permitted in such workplaces if all of the following conditions are met:
the area is not accessible to minors;
all employees who enter the area consent without coercion to permit smoking;
the air from the smoking room is exhausted directly outside by an exhaust fan and is not recirculated to other parts of the building; and
the employer complies with any ventilation standards set by either Cal/OSHA or the Environmental Protection Agency (EPA), whichever is more stringent.
NOTE: This provision does not supersede other sections or restrictions of the law; that is, a café with only five employees could not elect to make itself a smoking workplace under this small-business exemption.
Bear in mind that very few businesses can restrict access by minors.
Employee break rooms
Smoking is permitted under the following conditions:
the air from the smoking room is exhausted directly outside by an exhaust fan and does not recirculate to other parts of the building;
the employer complies with any ventilation standards set by either Cal/OSHA or the EPA, whichever is more stringent;
the smoking area is an area that no one is required to enter as part of his or her work responsibilities, except for custodial or maintenance work done while the break room is unoccupied; and
there are sufficient smoke-free break rooms for nonsmokers.
Private residences
Smoking is permitted unless the residence is licensed as a family daycare home, in which case smoking is not permitted during operation of the daycare business and in those areas where children are present.
​Other
Smoking is permitted in:
medical research or treatment sites when smoking is integral to the research or treatment activity;
patient smoking areas in long-term healthcare facilities;
warehouses with more than 100,000 square feet of total floor space and 20 or fewer full-time employees working in the facility (excluding office space at the facility);
retail and wholesale tobacco shops and private smokers' lounges (NOTE: such lounges are to be part of or attached to retail or wholesale tobacco shops);
theatrical productions when smoking is an integral part of the plot; and
cabs of trucks.
Local outdoor smoking ordinances
In addition to the statewide restriction on indoor smoking, California's cities are among the first in the nation to enact local laws restricting outdoor smoking. In January 2006, California became the first state to declare secondhand tobacco smoke a toxic air pollutant. This declaration prompted the growing movement to restrict outdoor exposure to secondhand smoke. As of July 2007, the CRA is aware that the following jurisdictions have enacted outdoor smoking ordinances.
Calabasas
The city of Calabasas was the first to pass an outdoor smoking ordinance. The Calabasas ordinance, which went into effect in March 2006, prohibits smoking in all public areas of the city, including outdoor restaurants, parks and sidewalks. Smoking is still allowed in private residential property, in up to 20 percent of guest rooms in any hotel or motel and in designated smoking "outposts" in shopping mall common areas. Business owners are responsible for ensuring that all employees and patrons comply with the ordinance. Business owners can apply to the city for permission to establish a designated outdoor smoking area. For more information visit http://www.cityofcalabasas.com/.
Santa Monica
Santa Monica's outdoor smoking ordinance went into effect in November 2006. Like Calabasas, the Santa Monica ordinance also prohibits smoking in all outdoor dining areas. The ordinance does not create liability for business owners, although business owners are expected to request that their customers obey the law. For more information visit http://www.smgov.net/news/citybusiness/smoking_regulations.htm.
Burbank
Burbank's outdoor smoking ordinance became effective in May 2007. The Burbank ordinance prohibits smoking in all outdoor dining areas and all areas within five feet of outdoor dining areas. Business owners are responsible for posting signs in specified locations. Business owners can apply for a permit to establish a designated smoking area. For more information visit http://www.burbankca.org/smoking.
Beverly Hills
Beginning on October 1, 2007, outdoor diners in Beverly Hills will also be prohibited from smoking. Many restaurant and business owners in Beverly Hills have expressed concern that the ban on outdoor smoking will affect the city's high volume of international tourists. In response, the Beverly Hills City Council has promised to track business at restaurants after the ban begins. The council signaled that, if necessary to protect the local economy, it would modify or repeal the ordinance before it becomes permanent in April 2008.
​In addition to the above cities, the cities of Belmont, Berkeley, Davis, El Cajon, Escondido, Glendale, Loma Linda, Los Angeles, Marin County, Pasadena, San Diego, San Jose, San Luis Obispo, Santa Barbara, and Goleta all have restrictions on where and under what circumstances someone can smoke. Many of these local ordinances focus on banning smoking in public parks or at public beaches. However, many specifically ban smoking at outdoor patios of restaurants, on any city streets, or even in someone's apartment or condominium. With 84 percent of Californians now non-smokers, we can expect this trend in prohibitions on smoking to continue.

This report was reviewed in 2020 by Weintraub | Tobin. Weintraub | Tobin provides this information for general informational purposes only. The information is not, and should not be relied upon or regarded as, legal advice. No one should act or refrain from acting on the basis of such content or information, without first consulting with and engaging a qualified, licensed attorney, authorized to practice law in such person's particular jurisdiction, concerning the particular facts and circumstances of the matter at issue.