When the government comes knocking: Have your 'house' in order before an employment sweep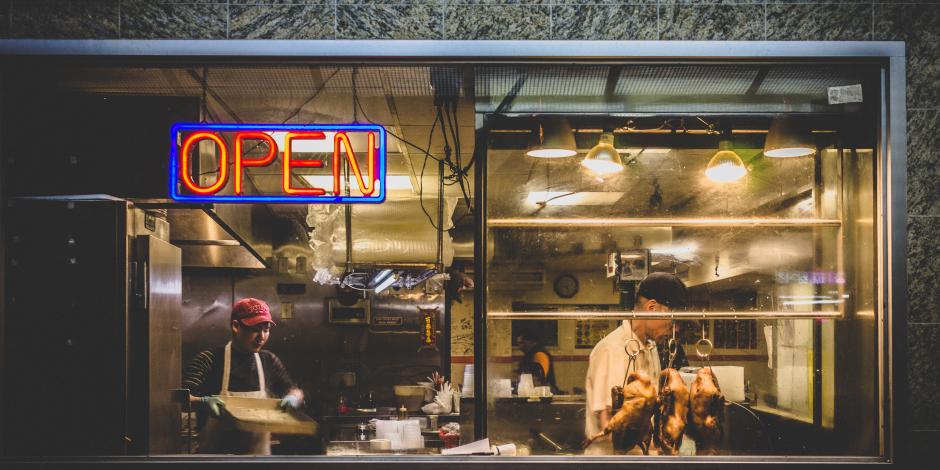 As many California Restaurant Association members are aware, various state and federal government agencies have been escalating their focus on illegal employer practices ranging from the failure to pay proper wages to hiring illegal workers to failing to maintain workers' compensation insurance. Year after year, the restaurant industry is one of the primary targets of government enforcement sweeps. With many state and federal agencies attempting to become self-funding or justify their budgets, we expect the amount of enforcement sweeps to drastically increase.
What many restaurant operators are surprised to learn is that the government has almost absolute power to audit and inspect a business for any of the aforementioned compliance issues. For example, the California Labor Code specifically authorizes the state's labor commissioner and agents to investigate wage-and-hour violations and ensure employers are maintaining valid workers' compensation insurance. In fact, these agents can show up at a business at just about any time and demand to see time records, proof of workers' compensation insurance and other documents showing proof of compliance with the labor laws. If operators fails to cooperate, they could be charged with a misdemeanor and be the target of civil proceedings for monetary penalties and other legal action such as injunctions seeking to shut you down. Moreover, dealing with an audit or a raid can be time-consuming and very costly, especially if an attorney must be retained for help.

Government agencies also coordinate special task forces and organize sweeps designed to investigate and ensure compliance in a number of important employment-related areas. For example, the Labor Commissioner might show up with additional agents from the Employment Development Department, the U.S. Department of Homeland Security and the U.S. Customs and Immigration Control Enforcement team to ensure the employer has workers' comp insurance, is properly withholding payroll taxes, is not paying employees under the table or improperly labeling them as independent contractors, and is not employing undocumented workers.

Given all the employment laws that restaurants and other employers must comply with, the question is often asked: What do I do if I get audited or raided?

If a business is actually raided – the government shows up without notice and already has a subpoena or search warrant – the agency will begin "taking names" and the chances are it's going to be too late to do anything about significant problems. In that instance, operators should simply cooperate as best they can and call their employment attorney for advice immediately. Because there may be possible criminal charges involved, refrain from saying too much to any agents until consulting with counsel. For example, while an operator may be obligated to produce certain documents, such as I-9 forms or proof of workers' comp insurance, everyone has the constitutional right against self-incrimination. Accordingly, call your attorney for advice as soon as possible. Your attorney may be able to provide guidance on how to handle the situation in a way that will avoid further complications or liability.

An operator who receives notice that their business is being audited or who is approached by a government agency without a subpoena or search warrant – for example, the Department of Homeland Security wants to review I-9 forms, which is a mandatory form all employees must complete before starting work – should call their attorney for guidance on how to prepare for the audit or respond to the inquiry.

Often times, if operators aren't prepared at the time they receive notice of the audit, they may be able to get into compliance by the time the audit or inspection is actually conducted. Of course, requiring the inspector to get a search warrant, can usually guarantee a much more rigorous inspection when the inspector returns. Employers should be careful in deciding whether to turn away an inspector or let him come in without a warrant or subpoena.

An operator who is reasonably confident of compliance or could not resolve any lack of compliance issues by requiring the inspector to return on a different day with a warrant or subpoena, should think twice about denying entrance. Whenever a government inspection or audit is completed, operators should always take notes of what is done and communicate with the inspector or auditor on the next steps and keep good notes of those communications. Remember, the industry's greatest asset is its focus on customer service. Treat a government auditor as a customer to avoid additional unwarranted scrutiny.

Regardless of an audit or raid, the best way to deal with the various state and federal governmental agencies is to be prepared in the first place. Spend a few moments to ensure employment compliance is in order:

DO conduct a self-audit to ensure that current I-9 forms for all employees are on file, and that ALL sections of the forms are completed. A new I-9 Form went into effect March 8, 2013. Keep in mind that photocopying the required documents is no substitute for filling out the form itself. Also, it's a good idea to keep the I-9 forms in a separate binder instead of in the personnel files. If the forms are kept in personnel files, the Department of Homeland Security is entitled to review the files, which could lead to more trouble. If the I-9 forms are kept in their own binder, they can be turned over separately, which is much easier.
DO ensure all the required employment law notices and postings are posted where employees are likely to see them. Break rooms are ideal. The CRA can advise on what notices and postings are required. Many times, proper notices and postings in a highly visible area sets the tone with the governmental agency.
DO ensure the company has workers' compensation insurance. This is not optional. It is a must.
DO keep accurate time records and payroll records. Make sure employees are punching in and out for the day, and that the time records indicate that any legally-required meal periods have been taken. If this isn't done, an overtime audit could spell trouble.
DON'T employ or pay employees under the table. This could lead to a great deal of trouble from the Labor Commissioner and other state and federal government agencies.
DON'T knowingly hire undocumented workers.
DON'T make employees work off the clock.
​DON'T ignore the meal and rest periods required by law. Remember, employees have a right to an unpaid 30-minute meal period for every five hours of work. Also, employees are entitled to a paid 10-minute rest period for every four hours of work. This is a growing area of litigation and audits.

This report was reviewed for legal accuracy and updated in 2016 by Weintraub | Tobin.