Transgender individuals in the workplace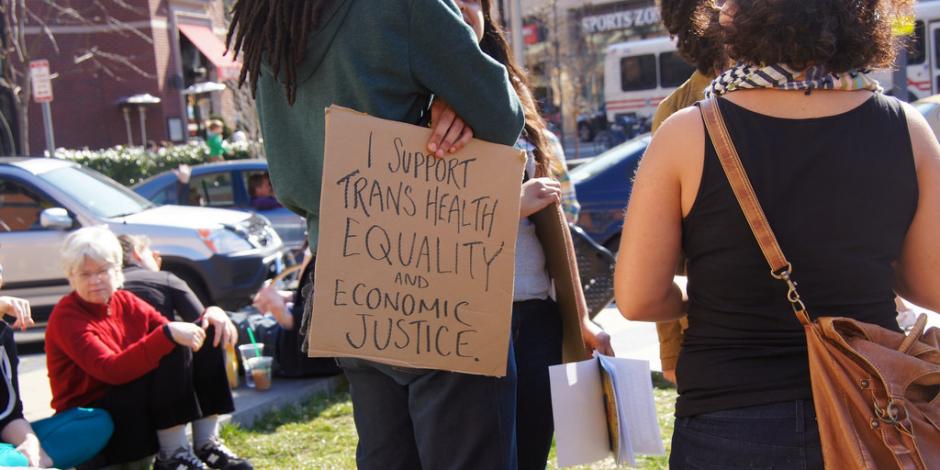 Over twenty states and several major counties and cities have enacted nondiscrimination laws protecting gender identity or expression in the employment context. As society is becoming more aware of transgender issues, interactions with transgender individuals may seem more common in today's workplace. To guard against potential lawsuits, restaurants should be aware of the new laws in place that protect transgender applicants and employees. This report is intended to provide a general overview of transgender issues in the workplace to ensure compliance with these laws.
What is "transgender"?
"Transgender" refers to a person whose gender identity differs from the person's sex assigned at birth. A transgender person may or may not identify as "transsexual"—an individual who transitions from one sex to another. It is not necessary for a person to have medical intervention to qualify as transgender.
Federal law
Under Title VII of the Civil Rights Act of 1964, employers may not discriminate against any individual with respect to the individual's compensation, terms, conditions, or privileges of employment because of the person's sex, among other things. Under Price Waterhouse v. Hopkins, 490 U.S. 228 (1989), the definition of "sex" under Title VII includes "gender expression." Subsequent federal court decisions have held federal law prohibits discrimination against transgender individuals. Further, the federal Equal Employment Opportunity Commission interprets Title VII's prohibition against sex discrimination to include prohibiting employment discrimination based on gender identity.
California law
Since the enactment of AB 196 in 2003, the definition of "sex" discrimination has been expanded to include discrimination on the basis of a person's gender identity or gender-related appearance or behavior under the Fair Employment and Housing Act, Unruh Civil Rights Act, and Ralph Civil Rights Act. In 2011, the California Legislature enacted the Gender Nondiscrimination Act, which specifically enumerated "gender identity" and "gender expression" as protected characteristics. These laws prohibit employers from discriminating against applicants and employees because of their gender identity or expression.
The California Fair Employment and Housing Council passed new regulations, which went into effect on April 1, 2016, requiring employers to allow transgender employees access to restroom and locker room facilities that correspond to their gender identity.
Consistent with the new regulations, Governor Jerry Brown recently signed AB 1732 requiring all businesses, including restaurants, to label their single-occupancy restrooms as "all gender" and be universally accessible. The law applies to bathrooms that are toilet facilities with no more than one water closet and one urinal and with a locking mechanism controlled by the user. AB 1732 goes into effect in March 2017.
What does this mean for restaurants?
Restaurants may not discriminate or harass against transgender applicants and employees, nor can they prohibit an employee from dressing or grooming consistent with his or her gender identity. An employer who requires a dress code must enforce it in a non-discriminatory manner—i.e., the employee has a right to dress in a manner suitable for that employee's gender identity. Restaurants also cannot require applicants or employees to disclose whether they are transgender. They must use the employee's preferred gender, name, or pronoun. However, as a practical matter, restaurants may require proof of a court order changing the employee's name or other evidence of a legal name change before changing the individual's name in payroll and benefits records.
Restaurants must allow employees to use restrooms, locker rooms, and changing rooms that correspond to their gender identity or gender expression. They may not require employees transitioning from one sex to another to undergo or show proof of medical treatment in order to use facilities designated for use by a specific gender. Additionally, restaurants may make a unisex restroom available for transgender employees but may not require such use. Use of a unisex single stall restroom should always be a matter of choice.
An objection, including a religious objection, by another employee to a transgender employee's use of a gender specific restroom is not a basis for prohibiting such use. However, a transgender employee may be disciplined for inappropriate conduct in a restroom in the same manner as a non-transgender employee would if she or he committed the inappropriate conduct.
Best practices and compliance tips
Change all signage used for their single-user restrooms and remove any signs designating the restrooms as male- or female-only to ensure compliance with the new state law.
Ensure that policies against harassment and discrimination include gender identity and gender expression.
Include gender identify, expression, and transition issues in AB 1825 trainings.
Address transgender employees by their preferred name and pronoun, and require all employees do the same.
Change payroll and benefits information when proper documents are presented.
Allow transgender employees to use restroom and locker room facilities that conforms to their gender identity.
Hold transgender employees to the same performance and conduct standards as other employees.
Resources
For more information about transgender rights in the workplace, see the Department of Fair Employment and Housing's website at www.dfeh.ca.gov.

This report was reviewed and updated in 2018 by Fisher Phillips. Fisher Phillips provides this information for general informational purposes only. The information is not, and should not be relied upon or regarded as, legal advice. No one should act or refrain from acting on the basis of such content or information, without first consulting with and engaging a qualified, licensed attorney, authorized to practice law in such person's particular jurisdiction, concerning the particular facts and circumstances of the matter at issue.