State and Federal government agencies that regulate your restaurant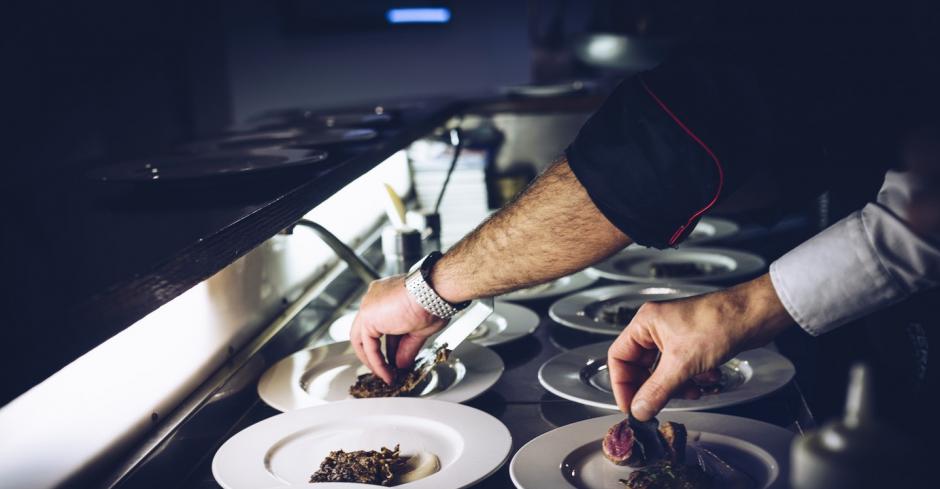 COVID19 pandemic has modified many of the current regulations. Please visit https://www.calrest.org/coronavirus-resources for the most up-to-date changes and emergency regulations.
Reminder: CRA Members receive 15 minutes of free legal advice per month. To set up a call with one of our legal partners, please call 800.765.4842 ext. 2743 or email helpline@calrest.org.
This Report discusses the functions of state and federal agencies which promulgate critical regulations impacting our industry and business. California employers must navigate a web of bureaucracy to ensure compliance with the government organizations summarized herein below. ​
Thus, CRA provides you with this Report untangling the basic structures and functions of these agencies in order to facilitate understanding of your business's obligations​
State Government Agencies
Department of Alcoholic Beverage Control (ABC)
State of California
If you wish to sell alcoholic beverages, you must have a license to do so.
The ABC Department has the exclusive power to license and regulate the manufacture, importation, and sale of alcoholic beverages in California. It also has the authority to deny, suspend, or revoke any specific alcoholic beverage license.
Laws enforced and administered: Alcoholic Beverage Control Act, Alcoholic Beverage Tax Law, and various provisions of the California Penal Code, Health and Safety Code, and Vehicle Code.
Jurisdiction and coverage: All public establishments selling alcoholic beverages, including beer and wine.
Inspection rights: California Business and Professions Code section 25755(b) permits ABC agents to "visit and inspect the premises of any licensee at any time during which the licensee is exercising the privileges authorized by his or her license on the premises." To date, despite challenges in state court, the breadth of ABC's inspection authority has been consistently upheld.
Enforcement and Penalties: If ABC has evidence that a business has violated any laws of California through the use of its license, it has discretion to issue penalties. Specifically, ABC can suspend or revoke a business's license or seek injunctive relief. ABC can also concurrently initiate criminal proceedings through the local district attorney.
California Occupational Safety and Health Administration (Cal/OSHA)
Department of Industrial Relations, State of California
Cal/OSHA through the Department of Industrial Relations (DIR), is tasked with the implementation and enforcement of the California Occupational Safety and Health Act of 1973. Through this enforcement power, Cal/OSHA protects and improves the health and safety of California workers through setting and enforcing standards; providing outreach, education, and assistance; and issuing permits, licenses, certifications, registrations, and approvals.
The Occupational Safety and Health Appeals Board (OSHAB) is a three-member body appointed by the Governor to handle appeals from private and public sector employers who have been issued citations for alleged violations of health and safety laws and regulations. "The mission of the Appeals Board is to fairly, timely and efficiently resolve appeals and to provide clear, consistent guidance to the public, thereby promoting workplace safety and health."
Laws enforced and administered: California Occupational Safety and Health Act of 1973.
Jurisdiction and coverage: All California employers.
Inspection rights: The California Labor Code provides Cal/OSHA inspectors with the right to inspect any place of employment for health and safety purposes. During an inspection, Cal/OSHA inspectors can obtain statistics, information, and physical materials directly related to the purpose of the investigation or inspection, including conducting necessary tests and taking photographs. An employer may initially refuse to permit a Cal/OSHA investigator to enter its premises until the agent presents an inspection warrant. An inspection warrant is issued upon a showing of "cause" to inspect the premises. Reports of an industrial accident, injury, or illness, complaints regarding health and safety standards at the work site, or specific criteria as deemed by Cal/OSHA are sufficient to support a showing of cause to mandate the issuance of an inspection warrant.
Enforcement and Penalties: If an employer knowingly or negligently violates any order issued by the DIR or Cal/OSHA, he or she can face up to six months in the county jail or a $5,000.00 fine, or both; if an employer fails or refuses to comply with any order after a notification has been issued by Cal/OSHA or the DIR, or fails to report a work-related death, he or she can face up to one year in the county jail or a $15,000 fine, or both. Additionally, Cal/OSHA is vested with discretion to impose more severe penalties on an employer or manager for any willful and/or repeated violation of any occupational safety or health standard.
Department of Fair Employment and Housing (DFEH)
State of California
The DFEH is the state agency charged with enforcing California's civil rights laws. The DFEH administers the state laws prohibiting discrimination and harassment in employment, housing, and public accommodations. The DFEH administers the Fair Employment and Housing Act (FEHA), applying to public and private employers, labor organizations and employment agencies. The FEHA prohibits discrimination and retaliation based on a protected category, including race, ancestry or national origin, religion, age, disability, sex, gender, pregnancy, sexual orientation, gender identity, genetic information, marital status, and military or veteran status.
Laws enforced and administered: Fair Employment and Housing Act, Ralph Civil Rights Act, California Family Rights Act, and Unruh Civil Rights Act
Jurisdiction and coverage: California employers with five or more employees.
Inspection rights: In the investigation of complaints, the DFEH has the authority to issue subpoenas to obtain records, documents, and physical materials from places of employment. The DFEH can also issue interrogatories to an employer and conduct depositions.
Enforcement: Upon the filing of a complaint, the DFEH evaluates the facts to determine whether to accept the case for investigation. If it does, a complaint is filed and the respondent is required to answer the complaint. The DFEH then commences its own investigation. If the DFEH finds a violation of the law, the case is moved to the Legal Division. At that time, the parties are required to go to mediation. If mediation fails, the DFEH has broad authority to file a lawsuit in civil court.
Division of Labor Standards Enforcement (DLSE)
State of California
This agency is headed by the State Labor Commissioner, and investigates and resolves wage-claim disputes and certain discrimination complaints on the basis of various Labor Code sections. The DLSE enforces the provisions of the Industrial Welfare Commission Wage Orders, which regulate regular wages, hours, and working conditions in California. Through its Bureau of Field Enforcement, the DLSE inspects and investigates work sites for compliance with labor laws and regulations.
Laws enforced and administered: All California Labor Code provisions.
Jurisdiction and coverage: All California employees.
Inspection rights: The California Labor Code provides the DLSE and Industrial Welfare Commission ("IWC") inspection agents with authority to investigate any place of business or employment of a complainant to secure relevant information. DLSE and IWC agents may inspect and make notes from books, reports, contracts, payrolls, documents, or papers pertaining to the complainant. After a complaint has been made, the DLSE may also issue subpoenas, written interrogatories, and requests for production of documents. It may also take the deposition of any individual that has information relevant to the complaint.
Enforcement: After a complaint has been filed, the DLSE will either refer the employee to a conference or hearing, or dismiss the claim. If the complaint proceeds to a hearing, both parties will have the opportunity to present evidence to support their claims/defense. At the conclusion of the hearing, the presiding officer will issue a decision called an Order, Decision or Award (ODA). The ODA states the amount of the award, if any. An appeal to the ODA must be filed within 10 days. If a party appeals, the California Superior Court hears the case without reviewing the decision of the Labor Commissioner.
Employment Development Department (EDD)
Health and Welfare Agency, State of California
The EDD is one of the largest government agencies in the state. Its duties are to administer unemployment and disability insurance payments to eligible claimants (i.e., the unemployed and ill), and place and train employees for private sector jobs. The EDD also oversees administrative and enforcement functions for audit and collection of Unemployment Insurance (UI), Disability Insurance (DI), employment training, paid family leave, and personal income taxes.
Laws enforced and administered: Welfare Reform Act of 1971, Employment Security Amendment of 1970, Emergency Unemployment Compensation Act of 1971, and Emergency Employment Act of 1971.
Jurisdiction and coverage: All California employees.
Inspection rights: California Unemployment Insurance Code section 317 mandates the EDD "embrace investigation throughout the state of violations of this [Unemployment Insurance] code, to the end that its provisions are more adequately and strictly enforced." This broad discretionary power allows EDD officials to enter your establishment to examine record-keeping books and other papers deemed necessary to the collection of Unemployment and Disability Insurance. The EDD may also interview employees to determine if the business or employer is compliant with California payroll laws.
NOTE: An employee's reported compensation directly impacts the employee's unemployment and disability insurance. For example, If an employer is paying an employee "under the table" without reporting the employee's income, the employee may lose out on important benefits that he or she is entitled to such as unemployment and disability insurance.
Enforcement: In 1993, the Joint Enforcement Strike Force (JESF) was created to investigate improper payroll, licensing, labor, or tax practices of employers in California. The EDD is a part of this special task force, as well as the Department of Consumer Affairs, the Department of Industrial Relations, the Office of Criminal Justice Planning, the Franchise Tax Board, the Board of Equalization, the Department of Insurance, and the Department of Justice. This task force has the authority to investigate any business if it has a "reasonable belief" that the business is not compliant with state law. Agents of this task force may interview the owners of the business as well as other employees. If, after conducting an investigation, the JESF determines the employer is noncompliant with licensing, labor or payroll tax law, the EDD will conduct a complete audit of that business. Once the audit is completed, if it is discovered that the business has violated state law, civil and/or criminal penalties may be issued.
California State Board of Equalization (BOE)
The Board of Equalization is responsible for reviewing, equalizing, or adjusting property tax assessments, assessing taxes on insurers, and assessing/collecting excise taxes on alcoholic beverages. It also acts as the appellate body for corporate franchise and personal income tax appeals. The Board of Equalization is an elective body created by the California Constitution, and consists of five members, four of whom are elected from areas of the state known as "equalization districts," and the fifth being the State Controller, who is elected at large. On June 27, 2017, Governor Jerry Brown signed into law legislation stripping the Board of its powers. The legislation created two new departments controlled by the governor responsible for the Board's statutory duties, the California Department of Tax Fee Administration and the California Office of Tax Appeals.
The BOE no longer collects and administers sales and use taxes, business and special taxes. Additionally, the BOE no longer hears tax appeals for these taxes or income/franchise taxes. The BOE still has its constitutional powers to review property tax assessments, insurer tax assessment, alcohol excise tax, and pipeline taxes.
Federal Government Agencies
Bureau of Alcohol, Tobacco, Firearms and Explosives (ATF)
ATF is the law enforcement agency with the Department of Justice tasked with regulating alcohol, tobacco, firearms, and explosives in the United States. This includes collecting taxes on the sale of such items and investigating the use of these items. ATF's other responsibilities include suppressing the illicit manufacture and sale of non-tax-paid distilled spirits; controlling interstate trafficking in contraband cigarettes; and policing commercial bribery, fraud, deception, and other improper trade practices in the alcoholic beverage industry. The Bureau also ensures that all revenue due under the alcohol and tobacco statutes is collected.
Laws enforced and administered: All laws regulating alcohol, tobacco, guns, firearms, and explosives. This includes the Federal Alcohol Administration Act, Gun Control Act, and National Firearms Act.
Relevant Jurisdiction and coverage​: Alcoholic beverage wholesalers and manufacturers; tobacco wholesalers and manufacturers.
Inspection rights: According to the U.S. Code of Federal Regulations, absent certain exceptions, ATF inspectors are allowed to make unannounced visits to tobacco and alcoholic beverage manufacturers, wholesalers, and retailers during the business's normal hours of operation. Although unannounced inspections of alcoholic beverage retail establishments are rare, ATF has the authority to verify inventory to ensure revenue due under alcohol statutes is collected.
Enforcement: ATF can impose fines and initiate the filing of criminal charges for violations of any laws regarding exporting, importing, selling, or distributing alcohol and tobacco.
U.S. Department of Labor (DOL)
The DOL enforces over 180 federal laws through its twenty-five (25) agencies. These numerous agencies include the Bureau of Labor Statistics, a commissioner-headed division that collects, collates, reports, and publishes labor statistics and statistical studies; the Bureau of Labor Standards, a seven-branch subdivision that develops and enforces standards pertaining to industrial safety, child labor and youth employment, and employment of the disabled; and OSHA, which protects the health and safety of employees in the workforce. These various agencies are granted authority to investigate the labor issues each agency is charged with governing.
Major laws enforced and administered: Fair Labor Standards Act ("FLSA"), Occupational Safety and Health Act ("OSHA"), ERISA, COBRA, Family Medical Leave Act ("FMLA").
Jurisdiction and coverage: Due to the numerous laws and regulations that the DOL enforces, it has wide jurisdiction and power to regulate all different types of employers. Each law or act grants the DOL with the scope of its jurisdiction. For example, the FLSA governs businesses that engage in interstate commerce or that annually gross $500,000. Comparatively, the FMLA applies to employers who engage in commerce and have fifty or more employees working each day during at least twenty weeks during the calendar year. Therefore, the specific law that the DOL enforces determines the scope of the DOL's jurisdiction with respect to that law.
NOTE: The DOL's "Employment Law Guide" is available online at http://www.dol.gov. This guide summarizes each of the different laws the DOL enforces, and the respective jurisdictions.
Inspection rights: Each law that the DOL enforces, vests it with specific p investigative authority germane to enforcement. For example, OSHA allows either scheduled or non-scheduled investigations to be conducted, whereas the FLSA allows employees to file a complaint against an employer thereby instigating an investigation.
Enforcement: Each law the DOL enforces provides for specific penalties and sanctions for a violation. These penalties range in severity. Some laws only provide civil penalties, while other laws may subject an employer to criminal charges. The CRA advises each employer to review the DOL's "Employment Law Guide" listed above in order to determine which civil or criminal penalties for which it may be liable.
Equal Employment Opportunity Commission: (EEOC)
The EEOC was established by Title VII of the Civil Rights Act of 1964. It is similar to California's DFEH in that it enforces and interprets anti-discrimination laws in the workplace. Its scope includes both private employment and federal government employment. The EEOC also provides funding and support to local Fair Employment Practice Agencies.
Laws enforced and administered: Title VII of the Civil rights Act of 1964; Civil Rights Act of 1991; Age Discrimination in Employment Act of 1967; Older Workers Benefit Protection Act of 1990; Equal Pay Act of 1963; Rehabilitation Act of 1973; Vietnam Era Veterans Readjustment Assistance Act of 1974; and Title I and Title V of the Americans with Disabilities Act of 1990.
Jurisdiction and coverage: The jurisdiction of the EEOC varies with the specific law it is tasked with enforcing. For example, the Americans with Disabilities Act governs employers with twenty (20) or more employees, whereas Title VII of the Civil Rights Act of 1964 governs employers with fifteen (15) or more employees. In order to determine which laws specifically apply to your business, CRA recommends you visit the EEOC's website at http://www.eeoc.gov.
Inspection rights: Once a charge is filed against an employer, the EEOC will usually request the employer to make a statement regarding the allegations charged. Additionally, the EEOC will request the employer to provide documents and other information regarding the employee and the employee's claims. The EEOC may even request to visit the worksite and/or interview the employer's employees. If the employer refuses to comply with any of the EEOC's requests, the EEOC is empowered with the right to subpoena information.
Enforcement and Penalties: If the EEOC determines that there has been a violation of one of the laws it enforces, it may pursue a lawsuit against the employer in federal court. The EEOC may also issue a Right to Sue Letter to and at the request of the employee enabling the employee to pursue a lawsuit against the employer.
National Labor Relations Board (NLRB)
The NLRB is an independent federal agency. Its main purpose is to enforce the National Labor Relations Act, which governs relations between unions and employers in the private sector. The NLRB focuses on providing employees with the right to determine if they wish to be represented by a union as well as regulates unfair labor practices in the private sector.
Laws enforced and administered: National Labor Relations Act.
Jurisdiction: Private sector employees and employers.
Inspection Rights: Once a charge is filed, the NLRB commences its investigation to determine the merits. This investigation includes retrieving documents and information from the party making the charge and interviewing persons or representatives of the parties who have pertinent information.
Enforcement: If the NLRB determines that a charge filed by an employee has merit, it may issue a complaint against the employer. The case is then usually heard before an administrative law judge where civil remedies are available.
U.S. Food and Drug Administration (FDA)
Department of Health and Human Services
The mission of this federal agency is to enforce laws enacted by the U.S. Congress and promulgate FDA regulations that protect consumers' health, safety, and pocketbooks.
Laws enforced by the FDA include the Federal Food, Drug, and Cosmetic Act and the Fair Packaging and Labeling Act. Together, these laws are intended to assure that foods are pure and wholesome, safe to eat, and produced under sanitary conditions; that all packaging is truthful, informative, and not deceptive; and that the contents and placement of information required on packages meet regulations.
Laws enforced and administered: The main law the FDA enforces is the Federal Food, Drug, and Cosmetic Act. In addition, the FDA enforces over twenty-five other laws/acts including the Fair Packaging and Labeling Act and the Food Quality Protection Act.
Jurisdiction and coverage: All employers or businesses that mass-manufacture food products for retail.
Inspection rights: Manufacturers of food products are required to register their establishments with the FDA and must provide the agency with a list of products and their ingredients. FDA inspectors are allowed to inspect a business's premises with a "Notice of Inspection." Upon completion of the inspection, the FDA inspectors are required to provide the business with a copy of the results of the inspection.
Enforcement and penalties: The FDA enforces these various laws through several different means. Depending upon the specific violation, the FDA may require a business to recall a certain item and/or issue a civil penalty. For more serious violations, the FDA may initiate criminal proceedings.
United States Citizenship and Immigration Services (USCIS)
United States Department of Homeland Security
USCIS is charged with processing immigrant visa petitions, naturalization petitions, asylum applications and refugee applications. It also makes adjudicative decisions and manages all immigration benefits. Core responsibilities include but are not limited to administration of immigration services and benefits, adjudicating asylum claims, issuing employment authorization documents (EAD), adjudicating petitions for non-immigrant temporary workers (H-1B, O-1, etc.), granting lawful permanent resident status and granting United States citizenship.
USCIS enforces the nation's immigration laws, including the Immigration Reform and Control Act of 1986, the Immigration Act of 1990, and the Illegal Immigration Reform and Immigrant Responsibility Act of 1996.
Employer liability was augmented under the Immigration Reform and Control Act, with the Employment Eligibility Verification ("I-9") form laying the cornerstone for new responsibilities and obligations for U.S. businesses.
Laws enforced and administered: Immigration Reform and Control Act of 1986, Immigration Act of 1990, Illegal Immigration Reform and Immigrant Responsibility Act of 1996.
Jurisdiction and coverage: All employers, employees, and residents of the United States.
Inspection rights: Officials from the Department of Homeland Security may inspect an employer's Form I-9, Employment Eligibility Verification. Employers will generally receive a written Notice of Inspection at least three days before the inspection. These officials can inform the business of an inspection in person or by certified U.S. mail, return receipt requested. Officials may also use subpoenas and warrants to obtain the forms without providing 3 days' notice.
Enforcement and penalties: As discussed in CRA's link regarding how to properly complete I-9 forms, USCIS can issue either civil penalties or criminal penalties if an employer continues to allow an illegal alien to work at his or her premises. Please review the CRA Industry Insights regarding I-9 forms for more detail regarding the types of penalties used to enforce immigration laws.
Internal Revenue Service (IRS)
U.S. Department of the Treasury
As a unit of the Treasury Department, the IRS is responsible for determining, assessing, and collecting internal revenue taxes and otherwise enforcing the internal revenue laws.
The agency's structure is complex, consisting of planning, finance, and research departments, criminal investigation divisions, data processing units, and returns processing satellites. FICA and FUTA are some employer tax contributions collected by the IRS.
Laws enforced and administered: Internal Revenue laws, IRA Restructuring and Reform Act of 1998.
Jurisdiction and coverage: All employers, employees, and residents of the United States.
Inspection rights: The IRS has broad investigative authority and may issue summonses requiring taxpayers to produce records and testimony for examination. The U.S. Supreme Court has set forth in a series of cases the rules with which the IRS must comply in order to obtain a court order enforcing a summons. Taxpayers may be imprisoned for failure to comply with a summons.
There are two types of IRS agents– revenue agents and special agents. A revenue agent is a person who conducts routine civil audits; a special agent is a person who conducts only criminal investigations for the IRS. Keep in mind that information obtained by a revenue agent may also be used against you in criminal proceedings.
Enforcement: The IRS may issue penalties such as late charges against a person or entity for failure to timely file a tax return or pay taxes owed. Additionally, if the IRS discovers that a person or business has falsified a tax return, it may file criminal charges against that person or business.
What to do if you are inspected
At a time when government agencies have increased involvement in business operations, it becomes imperative that restaurant operators develop proper procedures for contact and communications with the many government agencies, inspectors, and representatives who may visit your establishment.
It is in your own best interest to courteously welcome these individuals and make available to them whatever it is they have a right to inspect. Naturally, you are entitled to request identification before opening books or submitting to an inspection of any kind. If you consider it advisable, consult with your accountant and your attorney before doing so. Properly authorized auditors and inspectors generally should not be asked to identify themselves or agree to an audit at a more convenient time, such as after you have consulted with your accountant or attorney.
In addition, employees should be instructed to refer all inquiries to management, whether formal or casual and whether by telephone or personal visit. Because of the wide range of possible subjects that may be reviewed in any government audit or inspection and because individual employees may be misinformed or unaware of the subject of such visits, they should be instructed to refrain from discussion unless and until authorized by management. Procedures should also be established advising unit managers of their authority and responsibilities relative to any contacts with government representatives.

This report was reviewed and updated in 2020 by Fisher Phillips. Fisher Phillips provides this information for general informational purposes only. The information is not, and should not be relied upon or regarded as, legal advice. No one should act or refrain from acting on the basis of such content or information, without first consulting with and engaging a qualified, licensed attorney, authorized to practice law in such person's particular jurisdiction, concerning the particular facts and circumstances of the matter at issue.