Sexual Harassment: An employer's guide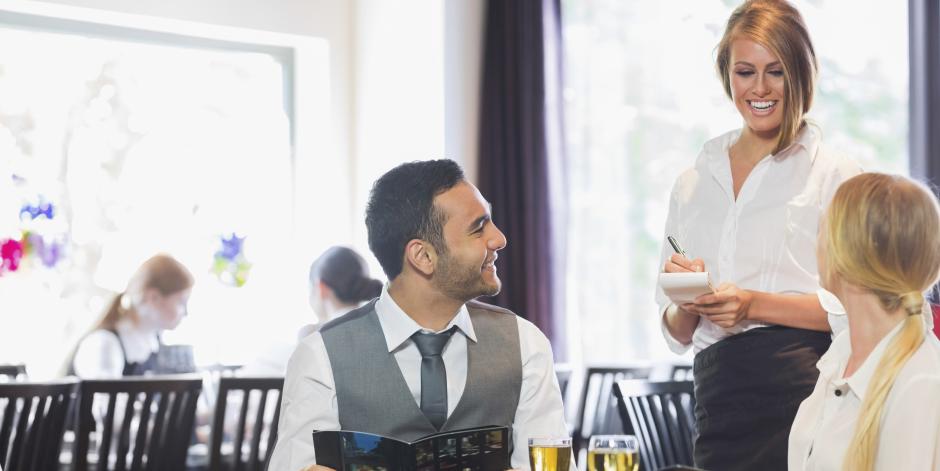 Note: Highlighted words or sections indicate new or updated material from the last version of this guidance.
In today's current climate, sexual harassment has become a prevalent and prominent topic of discourse in the media. Sexual harassment awareness has expanded from high-profile incidents in politics, sports, and the music industry to the employment sphere and the workplace.
The magnitude of sexual misconduct in the workplace and the importance of this issue is clearly reflected in social movements such as the Me Too movement. What initially started as a simple hashtag on social media, the Me Too movement soon erupted into a viral awareness campaign across the nation. As victims of sexual harassment came forward, united under a single message, the nation realized the extent of the problem.
Consequently, and in response to this movement, state governments enacted–and continue to enact–legislation to address, denounce, and mitigate sexual misconduct in the workplace. Unsurprisingly, California has been in the forefront of these reforms. It is more important than ever that employers familiarize themselves not only with the newly-enacted laws, but also with federal law in order to avoid any potential liability.
This report generally discusses the law regarding sexual harassment, the behavior for which employers can be held liable and the methods employers may use to protect themselves from sexual harassment claims. Please note that this report is not intended to be all-inclusive. The CRA advises all employers to seek legal assistance if they are concerned about sexual harassment in their restaurants.
Sexual harassment and the law
Both the federal and California governments have enacted laws that make it illegal for an employer to allow an employee to be subjected to discrimination, including sexual harassment: the federal Title VII of the Civil Rights Act of 1964, as amended (Title VII), and the California Fair Employment and Housing Act (FEHA).
Under federal law, the Equal Employment Opportunity Commission (EEOC) prosecutes claims of discrimination. The Department of Fair Employment and Housing (DFEH) handles claims brought under California law. An employee, former employee or independent contractor may go to these agencies and file a complaint, referred to as a "charge," outlining the general facts supporting his or her claim of harassment. A victim may file a charge with either one or both commissions. Those who have a professional relationship with a business (e.g., vendor, customer or client) may also be classified as victims.
These agencies—the EEOC and the DFEH—are responsible for investigating the charge and have the option of either taking action directly against the employer on the victim's behalf or issuing the victim a "right to sue letter." This letter allows the victim to file a civil lawsuit.
NOTE: The EEOC and the DFEH may prosecute sexual harassment claims against employers. If the EEOC decides to do so it may bring a civil action. If the DFEH prosecutes the action it may bring it before the Fair Employment and Housing Commission ("FEHC"). However, the amount of damages that the FEHC may award is limited. Specifically, an employee cannot receive more than $150,000 for emotional distress and is not entitled to recover punitive damages. An employee may file a civil lawsuit on his or her own under Title VII and FEHA. Under Title VII compensatory and punitive damages are capped depending on the number of persons employed by the company. However, FEHA does not cap damages in civil actions.
A lawsuit under Title VII and FEHA may entitle the victim to recover lost wages and benefits (back pay), future wages and benefits (front pay), emotional distress damages (e.g., anxiety and humiliation) and punitive damages (meant to punish the employer for egregious conduct). Under Title VII, back pay and front pay are not considered "compensatory" damages and are, therefore, not subject to the above-described cap.
Sexual harassment defined
One of the most common problems with preventing sexual harassment in the workplace is defining what sexual harassment actually includes. Many people believe that sexual harassment only refers to actual sexual advances or requests for sexual favors. While this may be the clearest form of sexual harassment, it is far from the only activity to constitute sexual harassment. The California Fair Employment and Housing Commission (FEHC) and the Federal Equal Employment Opportunity Commission (EEOC) have defined the term sexual harassment to include the following activities:
verbal harassment (epithets, derogatory comments, slurs and jokes)
physical harassment (touching, assault or physical interference with movement or work)
visual harassment (displaying derogatory cartoons, drawings or posters–e.g., posters that portray women as sexual objects), leering or making sexual gestures
unwanted sexual advances
offering employment benefits in exchange for sexual favors
verbal sexual advances or propositions
verbal abuse of a sexual nature; graphic verbal commentaries about an individual's body; sexually degrading words used to describe an individual; suggestive or obscene letters, notes or invitations
Under both state and federal law, sexual harassment applies to both genders and may also include same-sex harassment. Moreover, California law also protects against sexual harassment on the basis of a person's gender identity, gender expression, and sexual orientation.
The law has created three categories of sexual harassment:
quid pro quo harassment
harassment as an employment consequence
harassment that creates a hostile or offensive work environment
Quid pro quo sexual harassment is easily recognizable. Simply stated, the victim's employment is conditional on acquiescing to sexual advances or sexual relations or putting up with other types of sexual harassment to get a promotion or to gain favorable treatment.
Harassment as an employment consequence occurs when submission to or rejection of sexual conduct is used as a basis for employment decisions affecting individuals.
Harassment that creates a hostile work environment can be more difficult to identify. It is conduct of a sexual nature that offends, humiliates, distresses or intrudes upon the victims' employment in such a way that it is difficult for them to perform their job. This includes conduct directed at a victim, as well as indirect conduct, such as witnessing harassment directed at another victim. Under California law, even a single incident of harassment could potentially give rise to a hostile work environment, if the harassing conduct has unreasonably interfered with the victim's work performance or created and intimidating or offensive working environment.
In order to determine whether or not conduct has created a hostile or offensive work environment, the courts will look at the totality of the circumstances. This review includes analyzing the nature of the unwelcome sexual acts (i.e., physical touching is typically more offensive than verbal abuse), the frequency of the offensive encounters and the situations in which the sexual harassment occurred.
In 1993, the Supreme Court held in the case Harris v. Forklift Systems, Inc., 510 U.S. 17, 114 (1993), that an employee who has a cause of action for sexual harassment may succeed simply by showing that he or she suffered severe or persistent harassment, regardless of whether the conduct interfered with the employee's job performance or affected his or her mental health. The decision overruled earlier decisions by lower courts holding that stated an alleged victim of sexual harassment needed to prove that he or she suffered a distinct injury (such as a nervous breakdown or inability to work) before the victim could succeed on a sexual harassment claim.
Moreover, in sexual harassment claims in California, a victim need not prove that his or her tangible productivity has declined as a result of the harassment. It is enough that a reasonable person subjected to the discriminatory or harassing conduct would find, as the victim did, that the harassment altered his or her work conditions as to make it more difficult to do the job.
The courts continue to provide broader protection for employees. The California Supreme Court ruled recently that favoritism created by office romances between a supervisor and a subordinate can create a hostile workplace, and therefore is unlawful harassment, for all employees, whether or not involved in the romances.
Employer liability
Both state and federal law state that an employer may be vicariously liable for the acts of its supervisors. Under California law, an employer will be strictly liable for its supervisor's inappropriate conduct if the supervisor acted within the scope of his or her agency/employment when the conduct occurred. Even if the employer has a policy against sexual harassment, the employer may still be liable for the supervisor's conduct if it happens on the job.
In addition to being liable for the actions of supervisors, an employer may also be liable for the inappropriate conduct of non-supervisors if the employer knew or should have known of the conduct and failed to take immediate and appropriate corrective action. An employer cannot be responsible for the conduct of non-supervisors of which it was unaware and of which it had no reason to be aware. Employers may also be liable for the actions of non-employees (vendors, customers, etc.) who are allowed in the workplace and harass employees if the employer knew or should have known of the conduct and failed to take immediate and appropriate corrective action. For example, a restaurant manager who insisted that a waitress serve male customers who sexually harassed her left the restaurant open to a successful claim of sexual harassment. In determining whether an employer should be held liable for the acts of non-employees, courts will evaluate the control the employer had over the harasser and the employer's other legal responsibilities with respect to that individual.
Pursuant to the FEHA, an individual harasser may be held personally liable for sexual harassment. And, while cases have narrowed individual liability under FEHA for managers who discriminate or retaliate against employees, the courts are clearly imposing liability on individual harassers who are found to have engaged in sexual or other unlawful harassment of employees or others in the workplace. The rationale is, at least in part, that harassment "is outside the scope of necessary job performance [and] presumably engaged in for personal gratification." As such, individuals should be made aware of the danger of personal liability for this workplace misconduct.
Minimizing an employer's risk
What can employers do to minimize lawsuits for sexual harassment? The law provides an affirmative defense for employers against claims of sexual harassment that may greatly reduce the amount of damages recoverable or bar recovery entirely. This defense requires the employer to show that:
He or she exercised reasonable care to prevent or correct the inappropriate conduct; and
The alleged victim of sexual harassment unreasonably failed to take advantage of the employer's preventive or corrective action.
Reasonable care by the employer
To qualify for this defense, an employer must prove that reasonable care was exercised to prevent the sexual harassment and that once the employer discovered that inappropriate conduct was occurring, it exercised reasonable care to prevent any further inappropriate conduct. It is imperative that employers have a written policy prohibiting all forms of discrimination to prove that reasonable care was exercised to prevent any sexual harassment. This policy should be posted as well as contained in an employee handbook or circular of some kind. The sexual harassment policy should include the following:
A description of the kind of conduct that constitutes sexual harassment.
A forceful statement that such conduct is prohibited by company rules, as well as state and federal law.
A clear procedure for employees to make complaints (i.e., whom to complain to) of sexual harassment.
NOTE: The complaint procedure should identify more than one individual who can receive a complaint, and at least one individual should be a female.
Details on how the company will handle a complaint.
An assurance that an employee will be protected against retaliation for making a complaint. (Be aware that "retaliation" is broadly defined, and can include a poor performance review, or reassignment to a less desirable shift or less prestigious position.)
An assurance that the company will keep the name of the employee who made the complaint and the information in the complaint confidential to the extent practical.
A statement encouraging employees to report any inappropriate conduct immediately so that it can be investigated.
An assurance that the company will take immediate and appropriate action to investigate the complaint, and that if it discovers harassment has occurred, immediate corrective action.
Employers should have their policy reviewed by an attorney familiar with employment law.
Sexual harassment training
California law requires employers with 5 or more employees to provide two hours of mandatory sexual harassment and abusive conduct prevention training to supervisory employees and one hour of mandatory sexual harassment and abusive conduct prevention training to non-supervisory employees once every two years. Training must occur within six months of the employee starting the position (and every two years thereafter). For seasonal and temporary employees, or any employee that is hired to work for less than six months, an employer shall provide training within 30 calendar days after the hire date or within 100 hours worked, whichever occurs first. In the case of a temporary employee employed by a temporary services employer (as defined by the Labor Code), to perform services for clients, the training must be provided by the temporary services employer, not the client.
"Supervisor" is very broadly defined to include virtually anyone with the authority to hire, transfer, suspend, lay off, recall, promote, discharge, assign, reward or discipline other employees, or the responsibility to direct them, or to adjust their grievances or recommend these actions. When in doubt, employers should assume that an employee is a supervisor and provide training accordingly.
Also, keep in mind, the 5-employee requirement is not limited to California based employees. Although only employees residing in the state of California must be trained, part-time and temporary employees, plus independent contractors all count towards the minimum employee count of five employees.
California law had previously required that the sexual harassment training to supervisory and non-supervisory employees be completed by January 1, 2020. However, on August 30, 2019,Governor Newsom signed Senate Bill 778, which effectively extended the deadline by a full year. Therefore, both supervisory and non-supervisory employees must receive the training by January 1, 2021. After January 1, 2021, employees must be provided with a refresher training once every two years. Employees who were trained in 2018 or before will need to be retrained prior to the 2021 deadline calendar year. Yet, employers who have provided the required training and education to employees in 2019 will not be required to provide refresher training and education again until two years thereafter. SB 778 sets forth that beginning January 1, 2020, for seasonal, temporary, or other employees that are hired to work for less than six months, an employer shall provide training within 30 calendar days after the hire date or within 100 hours worked, whichever occurs first. In the case of a temporary employee employed by a temporary services employer, which is defined in Section 201.3 of the Labor Code, to perform services for clients, the training must be provided by the temporary services employer, not the client.
To prevent sexual harassment, it is also extremely important to educate supervisors about their important role in preventing harassment in the workplace. Supervisors should keep their eyes and ears open to employee interaction, keep open channels of communication with employees on a regular basis both in group settings (e.g., staff meetings) and in one-on-one discussions to make sure they understand that the employer is sensitive to this type of conduct and are available to hear such complaints. Supervisors must immediately report any complaints to their employer, so an immediate investigation can be conducted.
The training can be provided in a classroom setting, through interactive computer programming or by an internet-based seminar. The training must be interactive and employees must have an opportunity to ask questions. Training that is performed via an interactive computer program requires employers to provide an experienced trainer to answer questions within two business days after the question is asked. In addition, the new law, SB 778 signed by the Governor on August 30, 2019, requires the DFEH to develop two online training courses (one course for managers and one course for employees) that will meet the legal training requirements. There is no indication of when the DFEH will have these two training resources available for employers.
The law requires training records to be maintained for two years. Training records must include the name of the person who received the training, when and what type of training was received (e.g., classroom or computer) and from whom. In addition, training can be tracked either by when each individual is trained or by a "training year" method in which the employer designates training years for all supervisors (e.g., 2007, 2009, 2011, etc.).
Finally, the regulations interpreting the law require a significant amount of expertise for the person providing the training. For example, attorneys can be trainers, but only if they have been members of the state bar for more than two years and if their practice includes employment law. Given that the implementation of sexual harassment prevention training regulations have been changing, restaurants with 5 or more employees should re-examine their training programs for compliance with California Code of Regulations § 11024 and Government Code section 12950.1.
Failure to provide the training does not, in and of itself, result in strict liability for the employer in the event an employer is sued for sexual harassment. While the specific statutory penalty only consists of an order from the FEHC to comply, there may be arguments that the employer is liable under other legal theories. Whether or not such legal theories are viable is currently up in the air and will be decided by the courts. More importantly, any employer who fails to train and then is subsequently hit with a sexual harassment lawsuit or claim will likely have a much more difficult time trying to successfully defend the lawsuit or claim.
Investigating a complaint
Complaints of harassment must be treated seriously and investigated immediately. Once an employer receives notice through a formal complaint, reports from supervisors or reports from other employees that inappropriate conduct has occurred, the employer must investigate and correct any misconduct he or she discovers.
When correcting inappropriate behavior, employers must act quickly, objectively and thoroughly. This requires an employer to immediately conduct a fact-finding investigation regarding the sexual harassment, if necessary. Investigator must listen to the allegations, make complete notes, attempt to identify all people involved and all possible witnesses and interview the accused employee. A thorough investigation should include interviewing all parties involved and any witnesses, while creating a balanced workplace climate. Employers must document the investigation and keep notes and statements from interviews with other employees and supervisors, as well as investigating any prior complaints against the alleged harasser or the victim. All documents, notes and statements should be kept in a separate file (not the personnel file of the victim) marked "confidential."
A reasonable investigation does not mean that an employer has to side with the victim. The investigation must turn toward anything that will assist the employer in attempting to determine who is telling the truth (i.e., histories of the victim and the harasser). However, whatever decision the employer makes, the employer should discuss it with both parties and offer the victim or the harasser the opportunity to present any additional information at that time or at any other time to prove the truth of his or her allegations or denials. If possible, reasonable accommodation for the victim is recommended to help resolve the problem (e.g., transferring the victim or the alleged harasser to another department or making a schedule change). However, employers should be aware that involuntarily transferring the victim or changing his or her schedule may appear retaliatory.
If the investigation reveals there was harassment, several options should be considered, depending upon the nature and seriousness of the harassment. For example, an employer may consider a written resolution between the parties themselves, indicating that no further offensive behavior will occur. An employer may wish to consider corrective action against the accused employee using the company's disciplinary procedure. Termination of the harasser is not necessarily required. However, employers must carefully weigh the conduct and compare it with discipline for other similar offenses.
The steps and suggestions outlined above will not necessarily prevent all sexual harassment lawsuits against a company. However, by showing employees you act quickly and fairly when complaints are made, employees will be encouraged to come forward rather than fear they will be disciplined for doing so. Ideally, this will minimize the chance of the employer's involvement in a long, expensive and emotional lawsuit in which there are no winners.
Establishing an anti-harassment policy
The Equal Employment Opportunity Commission (EEOC) has established general guidelines that employers should include when establishing an anti-harassment policy:
Appropriate remedies to complaints of sexual harassment should be implemented immediately and should be reasonably calculated to end the harassment.
Merely requesting that a worker refrain from harassing conduct is not sufficient to avoid liability.
Employers have the duty to express strong disapproval of sexual harassment and to develop appropriate sanctions. The employer's action is "appropriate" when it fully remedies the conduct without adversely affecting the terms and conditions of the victim's employment in some way (such as requiring the victim to relocate to a less desirable work location).
Punishments that do not take into account the need to maintain a harassment-free workplace may subject an employer to a suit by the EEOC.
Employers may have to remove employees who have engaged in particularly severe or pervasive harassment from the workplace if their mere presence would render the working environment hostile.
Posting requirement
California employers must post the most current "California Law Prohibits Workplace Discrimination and Harassment" poster from the Department of Fair Employment and Housing (DFEH-E07P-ENG), which includes information about the illegality of sexual harassment. California employers must also post the most current "Equal Employment Opportunity is the Law" poster from the U.S. Department of Labor (EEOC-P/E-1), which also includes information about harassment and discrimination in the workplace and how to file a complaint with the Equal Employment Opportunity Commission.
Employee handout requirement
California employers must distribute an information sheet on sexual harassment (Form DFEH-185). Employers also have the option of providing the equivalent information in its own document, which must include:
The illegality of sexual harassment;
The definition of sexual harassment under the applicable state and federal law;
A description of sexual harassment, using examples;
The internal complaint process of the employer available to the employee;
The legal remedies and complaint process available through the DFEH;
Directions on how to contact DFEH; and
The protection against retaliation for opposing practices prohibited by the Fair Employment and Housing Act or for filing a complaint with or aiding an investigation conducted by these agencies.
Employers must also provide the Notice regarding the Rights of Victims of Domestic Violence, Sexual Assault and Stalking to new workers when hired and to other workers who ask for it. The Notice may be found on the California Labor Commissioner's Website.
More information can be found by visiting the CRA's training section at:
https://www.calrest.org/post/online-sexual-harassment-prevention-training
The CRA offers on-line training, or for larger employers a private in-person training can be schedule through our firm.

This report was reviewed and updated in 2019 by the Zaller Law Group, PC. Zaller Law Group, PC provides this information for general informational purposes only. The information is not, and should not be relied upon or regarded as, legal advice. No one should act or refrain from acting on the basis of such content or information, without first consulting with and engaging a qualified, licensed attorney, authorized to practice law in such person's particular jurisdiction, concerning the particular facts and circumstances of the matter at issue.