Gender identity and expression at work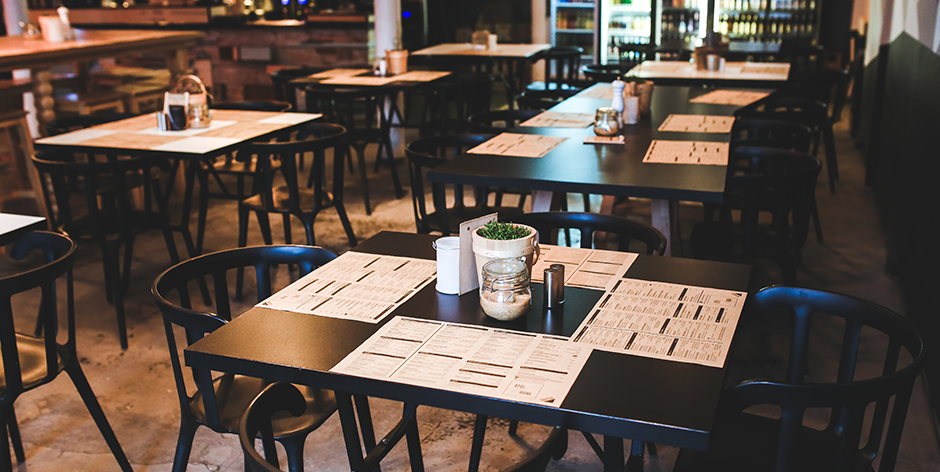 California ranks among 21 states and the District of Columbia with laws and ordinances protecting against discrimination based on gender identity, demonstrating a growing awareness surrounding transgender employees in both public and private sectors.
Restaurants are no stranger to regulations impacting public accommodations. However, California has made it clear that restaurant owners, managers, and even employees now have an obligation to uphold California's anti-discrimination and accommodation laws and ordinances with regard to gender identity. This article will help employers spot workplace issues before they arise, and provide some of the tools to confront some of the common encounters facing private businesses serving the public.
Definitions
Employees use various terms to describe themselves, and the definitions below do not always conform to each employee's preferred terminology. Below are several commonly used terms and phrases to assist employers in understanding their legal obligations surrounding gender identity and expression in the workplace:
Gender identity: A person's internal, deeply-felt sense of being male, female, or something other or in-between, regardless of the sex they were assigned at birth. Everyone has a gender identity.

Notably, Merriam-Webster announced in September 2019 that it had added to its definition of the word "They" to include reference to "a single person whose gender identity is nonbinary," i.e., a person who identifies with or expresses a gender identity that is neither entirely male nor entirely female.[1]

Gender expression: An individual's characteristics and behaviors such as appearance, dress, mannerisms, speech patterns, and social interactions that may be perceived as masculine or feminine.
Transgender: An umbrella term that describes people whose gender identity and/or gender expression is different from their birth assigned gender. Transgender women are people who transition from male-to-female (MTF). Transgender men are people who transition from female to-male (FTM).

Some people described by this definition don't consider themselves transgender – they may use other words, or may identify simply as a man or woman. A person does not need to identify as transgender in order for an employer's nondiscrimination policies to apply to them.

Gender non-conforming: This term describes people who have, or are perceived to have, gender characteristics and/or behaviors that do not conform to traditional or societal expectations.
Transition: The process of changing one's gender from the sex assigned at birth to one's gender identity. There are many different ways to transition. For some people, it is a complex process that takes place over a long period of time, while for others it is a one- or two-step process that happens more quickly. Transition may include "coming out" (telling family, friends, and coworkers); changing the name and/or sex on legal documents; and, for many transgender people, accessing medical treatment such as hormones and surgery.
Sexual orientation: A person's physical or emotional attraction to people of the same and/or other gender. Straight, gay, and bisexual are some ways to describe sexual orientation. It is important to note that sexual orientation is distinct from gender identity and expression. Transgender people can be gay, lesbian, bisexual, or straight, just like non-transgender people.
LGBTQ: A common abbreviation that refers to the lesbian, gay, bisexual, transgender, and queer community.[2]
Federal law
Under Title VII of the Civil Rights Act of 1964, employers may not discriminate against any individual with respect to the individual's compensation, terms, conditions, or privileges of employment because of the person's sex, among several other protected characteristics. As early as 1989, the United States Supreme Court held that Title VII's definition of "sex" includes gender identity and expression.[3] However, within the past two years, several Circuit Courts of Appeals have published varying opinions in cases challenging that definition, including whether Title VII's scope extends to sexual orientation as well as gender identity.[4] These cases were consolidated in April 2019 for review by the United States Supreme Court. Depending on the Supreme Court's decision regarding the scope of Title VII's protections, employer obligations under federal law related to sexual orientation and gender identity could change across the country.
California law
Meanwhile, California continues to uphold increasingly inclusive legislation, protecting individuals based on gender identity and expression in employment and other contexts. In 2003, California changed the definition of "sex" to include gender identity in several statutory provisions, such as the Fair Employment and Housing Act (FEHA), Unruh Civil Rights Act, and Ralph Civil Rights Act.[5] In 2011, the Legislature expressly added "gender identity" and "gender expression" to California's list of protected classes pursuant to the Gender Nondiscrimination Act, making gender identity and expression its own enumerated category throughout California non-discrimination law.[6]
In 2016, the California Fair Employment and Housing Council issued extensive regulations requiring equal access for employees to facilities, including restrooms and locker rooms, which correspond to the individual's gender identity.[7] The same regulations also provided guidance on grooming standards, appropriate pronoun usage, and communication between employees and employers on issues related to gender identity and expression.[8]
The same year, California passed the Equal Restroom Access Act (AB 1732), which requires all single-occupancy restrooms in any business establishment—including restaurants—place of public accommodation, or government agency to be identified as "all gender" and be universally accessible. The law applies to bathrooms that are toilet facilities with no more than one water closet and one urinal and with a locking mechanism controlled by the user.
California's explicit protection of employees and applicants based on gender identity or expression makes it ever more important to implement compliant policies and training to avoid potential claims for gender identity discrimination.
What does this mean for restaurants?
Restaurants may not discriminate or harass against transgender applicants and employees, nor can they prohibit an employee from dressing or grooming consistent with his or her gender identity. An employer who requires a dress code must enforce it in a non-discriminatory manner—i.e., the employee has a right to dress in a manner suitable for that employee's gender identity. Restaurants also cannot require applicants or employees to disclose whether they are transgender.
Restaurants must refer to employees by their preferred gender, name, and pronoun, unless mandated by the government (e.g., with regard to enrolling in benefits or completing forms issued by the Internal Revenue Service or other government entity). As a practical matter, employers may require proof a legal name change before changing the employee's name in payroll and benefits records.
Restaurants must allow employees to use restrooms, locker rooms, and changing rooms that correspond to their gender identity or gender expression. They may not require employees transitioning from one sex to another to undergo or show proof of medical treatment in order to use facilities designated for use by a specific gender. Additionally, restaurants may make a unisex restroom available for transgender employees but may not require such use. Use of a unisex single stall restroom should always be a matter of choice.
An objection, including a religious objection, by another employee to a transgender employee's use of a gender specific restroom is not a basis for prohibiting such use. However, a transgender employee may be disciplined for inappropriate conduct in a restroom in the same manner as a non-transgender employee would if they committed the inappropriate conduct.
Best practices and compliance tips
Replace all gender-specific signage for single-occupancy restrooms to gender-neutral, and make those restrooms uniformly accessible in compliance with California law.
Ensure that policies against harassment and discrimination include gender identity and gender expression.
Include gender identity and expression in AB 1825 and SB 1343 anti-harassment trainings.
Address transgender employees by their preferred name and pronoun, and require that all employees do the same.
Change payroll and benefits information when proper documents are presented to conform to the employee's preferred name.
Allow employees to use restroom and locker room facilities that conform to their gender identities.
Apply performance standards and policies uniformly to all employees.
Resources
For more information about transgender rights in the workplace, see the Department of Fair Employment and Housing (www.dfeh.ca.gov) or the Transgender Law Center (www.transgenderlawcenter.org).
---

This report was reviewed and updated in 2020 by Fisher Phillips. Fisher Phillips provides this information for general informational purposes only. The information is not, and should not be relied upon or regarded as, legal advice. No one should act or refrain from acting on the basis of such content or information, without first consulting with and engaging a qualified, licensed attorney, authorized to practice law in such person's particular jurisdiction, concerning the particular facts and circumstances of the matter at issue.