Defending a Title III ADA accessibility claim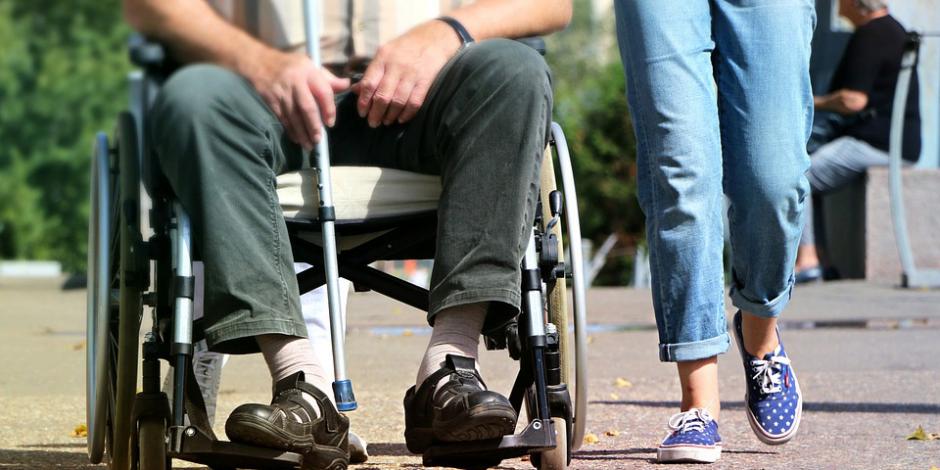 New regulations, higher priorities assigned by the federal government and private litigants seeking worldwide compliance, means Title III under the Americans with Disabilities Act claims resulted in the continual increase of such claims over the years. However, recently, California passed legislation that may give owners some relief and allow protection from any minimum statutory damages. This urgency legislation was passed as part of California' ongoing effort to help curb the misuse of this statute as to repeated litigants or those litigants who did not actually suffer any injuries. Restaurant owners and operators need to know how to defend cases with the least exposure to future claims and at the lowest total cost. The cost of Title III ADA lawsuits stem from the substantial amount of money businesses spend in the form of renovations to their establishments and attorneys' fees – to both the plaintiffs' attorney and their own.
Federal law – Title III
Title III of the ADA set forth the underlying prohibition against discrimination:
"No individual shall be discriminated against on the basis of disability in the full and equal enjoyment of the goods, services, facilities, privileges, advantages or accommodations of any place of public accommodation by any person who owns, leases (or leases to) or operated a place of public accommodation." 42 U.S.C. § 12182(a).
Restaurants fall squarely within the definition of places of public accommodation as set forth in Title III of the ADA. The regulations that make up the ADA are published in the Federal Register at 28 CFR Part 36. Title III applies to places of public accommodation and commercial facilities. A public accommodation is a private entity that owns, operates, leases or leases to, a place of public accommodation. There are no exceptions to ADA compliance for a place of public accommodation or a commercial facility – existing properties are not grandfathered. There are only standards to apply depending on whether property is considered an existing facility, whether construction or alterations were completed by March 15, 2012 or whether the elements concerned are covered by the 2010 standards.
The 2010 standards provide the scoping and technical requirements for new construction and alterations resulting from the adoption of revised 2010 standards in the final rules for Title III. The official text was published in the federal register September 15, 2010 and corrections were published March 11, 2011. Compliance with the 2010 standards is required for all future construction and alterations. Newly covered elements are those elements for which there are neither technical nor scoping specifications in the 1991 standards. These elements include recreation facilities, such as swimming pools, team or player seating, accessible routes in court sports facilities, saunas and steam rooms, fishing piers, play areas, exercise machines, golf facilities, miniature golf facilities, amusement rides, shooting facilities with firing positions, and recreational boating facilities. Because these elements were not included in the 1991 standards, they are not subject to the safe harbor exemption. Public accommodations must remove architectural barriers to these newly covered elements when it is readily achievable to do so.
For existing properties, the analysis starts with whether the property existed before 1993:
If construction or alteration was completed before 1993 and no alterations were made since Jan. 26, 1992, then readily achievable elements must comply with either the 1991 standards or 2010 standards.

If construction or alteration was completed before 1993 but an individual element was altered after Jan. 26, 1992 and such alteration complies with the 1991 standards, then the element falls within the safe harbor provision of the 2010 standard.
If construction or alteration was completed before 1993 but an individual element was altered after Jan. 26, 1992 and such alteration doesn't comply with the 1991 standards, then the element must comply with the 1991 standard or the 2010 standard.
For properties that were constructed or altered after 1993, if the individual element complies with 1991 standards, then the element falls within the safe harbor provision of the 2010 standards and does not need to comply with the 2010 Standard. If the individual element does not comply with 1991 standards, then the element must comply with the 1991 standards or the 2010 standards.
Readily achievable means that removal of a barrier must be "accomplishable and able to be carried out without much difficulty or expense." Whether any modification is "readily achievable" depends on many factors, such as:
the nature and the cost of the modification;
the overall financial resources of the business in question;
the number of persons employed at the facility;
the impact of removing the barrier on the operation of the facility.
Under this fact-based test, what may be "readily achievable" for a small local business will be far different from what might be required of a larger company.
Title III claims and liabilities
Title III claims can arrive in the form of a Department of Justice Investigation or a private lawsuit. Private individuals may bring lawsuits in which they can obtain court orders to stop discrimination. Individuals may also file complaints with the attorney general, who is authorized to bring lawsuits in cases of general public importance or where a pattern or practice of discrimination is alleged. For the most part, Title III claims or investigations result in an agreement for removal of accessibility barriers. However, in cases where the attorney general finds a pattern or practice of discrimination, monetary damages and civil penalties may result. Civil penalties may not exceed $55,000 for a first violation or $110,000 for any subsequent violation.
The hospitality industry is an easy target for a Title III claim, as requirements number in the hundreds. Compliance can be overwhelming as nearly every aspect of a business is affected. The ADA permits any disabled person who is denied access to a place of public accommodation or commercial facility because of his or her disability to bring a claim against the business for injunctive relief, demanding that the business become compliant. The ADA also permits a plaintiff to recover reasonable attorney's fees, costs and expenses in bringing the claim. In certain states, a monetary award is granted to successful Title III litigants.
California statutes
In California, a violation of the ADA is also a violation of the Unruh Civil Rights Act (UCRA) and the California Disabled Persons Act (CDPA). However, a person cannot collect damages under both state statutes. The UCRA states that "all persons within the jurisdiction of this state are free and equal, and no matter what their sex, race, color, religion, ancestry, national origin, disability, or medical condition are entitled to the full and equal accommodations, advantages, facilities, privileges or services in all business establishments of every kind whatsoever." Cal. Civil Code §51(b). Under the UCRA, a plaintiff can collect damages in the amount of three times the amount of actual damages, but in no case less than $4,000 for each and every offense.
The California Disabled Persons Act states "Individual with disabilities shall be entitled to full and equal access, as other members of the general public, to accommodations, places of Disabled Accessibility Workshop accommodation, amusement, or resort, and other places to which the general public is invited…" Cal. Civil Code §54(a)(1). Under the CDPA, a plaintiff can collect damages in the amount of three times the amount of actual damages, but in no case less than $1,000 for each and every offense.
Common misconceptions
There are several common misconceptions about the ADA, which still persist despite the fact that the ADA was first enacted nearly 25 years ago. To best defend against the Title III ADA claim, don't rely on common misconceptions and be sure you property is in compliance with the ADA.
Title III doesn't have any requirement to exhaust administrative remedies or provide notice before filing in federal court. So it's possible that your first notice of a Title III-related complaint will come in the form of a lawsuit. While there has been some effort by Congress to pass a notification act, bills of this type have not emerged after being referred to the House Committee on the Judiciary. Over the years, accessibility advocates have opposed the implementation of notification requirements because it is believed that such requirements would encourage establishments to wait for "notice" before they address ADA compliance. There is no requirement that local building codes and ordinances comply with the ADA, so obtaining a building permit doesn't translate to compliance.
However, the ADA allows the attorney general to certify that a state law, local building code or similar ordinance that establishes accessibility requirements meets or exceeds the minimum accessibility requirements for public accommodations and commercial facilities. Any state or local government may apply for certification of its code or ordinance. The attorney general can certify a code or ordinance only after prior notice and a public hearing at which interested people, including individuals with disabilities, are provided an opportunity to testify against the certification. Certification can be advantageous if an entity has constructed or altered a facility according to a certified code or ordinance. If someone later brings an enforcement proceeding against the entity, the certification is considered "rebuttable evidence" that the state law or local ordinance meets or exceeds the minimum requirements of the ADA. The entity can argue that the construction or alteration met the requirements of the ADA because it was done in compliance with the state or local code that had been certified.
The ADA permits courts to award attorney fees to the prevailing party. This has become a primary motivation for attorneys to bring these actions. Often, the recovery of the plaintiff's attorney fees, costs and expenses is a key reason that a suit is filed in the first place. Therefore, it is unlikely that an attorney will voluntarily give up its right to recover fees, costs and expenses even in light of an early settlement of the claim. If you don't have a successful defense to a claim, you may not only end up paying fees and expenses for your own attorney and expert, but the fees and expenses of the plaintiff's attorney and expert. Efforts to reduce the recoverable fees and expenses shouldn't be underestimated. Generally, courts are reluctant to disallow the entire amount on the basis that such a determination would be unfair. However, once it is determined that the plaintiff is entitled to recover attorney fees and expenses, then the plaintiff's attorney and expert invoices should be closely scrutinized for questionable charges. In a settlement, the plaintiff's attorney is more often than not willing to negotiate its fees and expenses, albeit minimally, to close out a case.
Where it can be shown that a plaintiff and attorney have pursued multiple litigations where the cases involve identical legal issues and similar factual issues, or where cases involved complaints containing the same boilerplate language, a court may be convinced that the duplicitous nature of the litigation and the garden variety action that lacks complexity warrant a reduction in fees.
To prevail under Title III, a non-employee plaintiff must show that he or she is disabled; the defendant is a private entity that owns, leases or operates a place of public accommodation; and the plaintiff was denied public accommodations by the defendant because of the plaintiff's disability.
However, there are some arguments available to battle the vexatious litigant. The challenge to the "professional" plaintiff begins with a challenge to the plaintiff's standing. To establish standing, a plaintiff must establish three things: that he suffered an injury in fact – an invasion of a legally protected interest that is concrete and particularized, actual or imminent, not conjectural or hypothetical; that there must be a causal connection between the injury and the conduct complained of; and it must be likely, as opposed to merely speculative, that the injury will be redressed by a favorable decision. Accordingly, the credibility of plaintiff's complaints of a causal connection and redress-ability should be attacked. The focus should be on the number of ADA lawsuits filed, the frequency that the plaintiff settled the lawsuit (trading accessibility compliance for a cash settlement), the merits of the claims brought, and whether the plaintiff did actually return to the establishment after alleging an intent to do so.
Although there are a few cases where the courts have dismissed an action commenced by a vexatious plaintiff, neither the U.S. Supreme Court nor most of the courts have explicitly addressed this issue. Also, the courts are divided on whether the litigation history of a plaintiff is relevant when considering whether a plaintiff has standing. Nevertheless, when seeking dismissal of an action, efforts should be made to convince a court that the plaintiff's real motivation for a Title III action was to extract money from the defendant in a quick settlement. Further, it should be requested that the court require vexatious plaintiffs to seek leave of court before filing additional suits.
California's new construction accessibility law
Since its passage, the ADA has been subject to criticism for creating a culture of serial plaintiffs and plaintiff's firms that file Title III ADA complaints without having actually suffered any injury or damage or even visited the business. California has been one of the most aggressive jurisdictions in the filing of these complaints and even has state laws that have more requirements and increased penalties for violations to the accessibility rights of disabled persons.
On May 10, 2016, California enacted emergency legislation to address the abuse as to the filing of construction accessibility claims under the ADA and California law for places of public accommodation.
Gov. Jerry Brown signed Senate Bill 269 by Senator Richard Roth into law, which reformed California's disability access laws to modify existing law to:
create a rebuttable presumption that certain specified "technical violations" of construction-related accessibility standards do not cause a person difficulty, discomfort or embarrassment for the purpose of an award of minimum statutory damages for businesses with less than 25 employees in corrected within 15 days.
businesses with 50 or fewer employees are protected from liability for minimum statutory damages in a construction-related accessibility claim during the 120-day period after the business has obtained an inspection of premises by a Certified Access Specialist ("CASp"), allowing the business to identify and correct violations during that period under certain conditions.
This law went into immediate effect on May 10, 2016 as an urgency ordinance.
In light of this development, a business of 25 people or less on average over the last three years can avoid a finding of an award for technical violations. Technical violations include: a lack of interior or exterior signs other than directional signs or signs that identify the location of accessible features, the color of the parking signs, the color of the parking lot striping, faded, chipped or damaged paint on parking spaces or passenger access aisles or the condition of warning surfaces. The owner will not be subject to the minimum fine or a finding of any actual minimum statutory damages if corrected within 15 days of the service of a summons and complaint asserting a construction-based accessibility claim or receipt of a written notice, whichever is earlier. This new law gives small businesses the opportunity to fix these minor issues without being subject to a penalty or payment of any minimum statutory damages.
The other key element involves businesses with 50 people or less on average over the last three years as to the award of statutory damages. These businesses shall not be liable under SB 269 construction-related accessibility claim as to a violation in a report by a CASp for a period of 120 days following the date of the CASp inspection. In order to avoid this liability all of the following were met:
The structure or area of violation was subject to an inspection indicating "CASp determination pending" or "Inspected by a CASp";
The CASp inspection predates the claim or receipt of a demand letter from the plaintiff regarding the area of alleged violation and the business was not on notice of the violation prior to the CASp inspection;
The business has corrected, within 120 days of the date of the inspection, all construction-related violations in the structure or area inspected by the CASp that are noted in the CASp inspection report which are the basis of the claim.
An owner who claims the benefit of this protection or any reduction of any statutory damages must disclose the date and finding of the CASp inspection to the plaintiff who is making the claim. Also the owner can claim this protection only once for each structure or area inspected by a CASp, unless that area has undergone modifications or alterations that affect the compliance with the accessibility standards after the date of the last inspection and the business obtains an additional CASp inspection within 30 days of final approval of this modification approval by the building department. Also, failure to correct the violations noted in the CASp report within 120 days will mean the business does not receive the protection from minimum statutory damages unless they are in the process of being completed and cannot be reasonably completed with 120 days, have an active building permit and the repairs will be completed within 180 days from the date of the CASp inspection.
This law does not provide any relief if the CASp inspection occurred after the notice or filing of a construction-related accessibility claim. However, this will encourage businesses to conduct CASp inspections as such an inspection provides protection from mandatory minimum statutory damages for 120 days from the date of a valid inspection so long as any violations found are corrected within that time period. This will be an incentive to small businesses to have regular CASp inspections, which should cost less than the actual cost of an ADA accessibility claim. This is another effort albeit minor to try and curb these types of claims.
Other past provisions still apply in California including:
Demand letters
Based on the passage of prior legislation, business property owners and tenants are required to receive demand letters from lawyers for disabled persons prior to the filing of litigation. Pre-lawsuit demands for money from lawyers to settle accessibility claims are banned. Yet, lawyers may still tell business property owners and tenants that they may be "civilly liable for actual and statutory damages for violations of accessibility laws."
Demand letters prepared by lawyers must state sufficient facts for a "reasonable person" to identify the basis of the claim, including the specific access barriers the person encountered, the dates they personally encountered them, and the manner in which the barriers interfered with the person's full access, or otherwise deterred them from visiting the business.
When a lawyer sends a demand letter to a business property owner or tenant, a separate written advisory must also provide: a statement that compliance with disability access laws is a serious responsibility, websites where information can be found regarding an individual's legal obligations and how to comply with disability laws and a statement advising the individual to seek the assistance of a lawyer and to contact their insurance carrier.
Civil complaints
All complaints that allege a construction-related accessibility claim must be verified under oath by the person who is suing, at least for complaints filed in state courts. Two separate, written advisories must also accompany all civil complaints served on a business property owner or tenant. The first is an application form to stay the litigation and request an early evaluation conference with a judge, along with information about the right to seek such relief. The second is a detailed written advisory that clarifies, among other things, the conditions that must be met in order for reduced statutory damages to be applicable.
The new construction or improvements must have been approved through the local building and inspection process, or by a local public building department certified access specialist. If the defendant is a small business – defined as having annual gross revenue of less than $3.5 million and an average of less than 25 employees – they can also request the court for an early evaluation. Also a plaintiff can only ask the court to award statutory damages, if the alleged disabled plaintiff can show that they personally encountered the alleged violations or were personally deterred from accessing the site.
The new law also reduces a property owner's minimum liability for statutory damages in a construction-related accessibility claim in certain situations down from $4,000 for each violation to as low as $1,000 per violation. One such instance is where the owner has already had the property evaluated by a certified access specialist to $1,000 for each offense alleged if the property owner has corrected all construction-related violations that are the basis of the claim within 60 days of being served with the lawsuit.
The second means for reducing statutory damages for construction-related accessibility claims allows statutory damages to be reduced to $2,000 for each offense, if the business property owner or tenant is a small business and can demonstrate that all construction-related violations were corrected within 30 days after receiving the complaint.
Reductions in damages don't apply to "intentional violations," which isn't defined, and they don't affect the amount of actual damages, if any, allegedly suffered by the disabled person or potentially awarding actual treble damages. Also, the changes in damages only apply to litigation filed after Sept. 19, 2012.
Also of importance is that the certified access specialist inspection reports are to remain "confidential" during the course of the litigation and the business' tax returns or employee information are only to be provided to the court, confidentially, and not to the disabled litigant or his or her lawyer.
Any lawsuit alleging a construction-related accessibility lawsuit must be verified under penalty of perjury by the disabled plaintiff, and would make any complaint filed without verification subject to a motion to strike the lawsuit.
The court also will be required to assess liability in any action alleging multiple claims for the same construction-related accessibility violations on different particular occasions, and must consider the reasonableness of the plaintiff's conduct in light of the plaintiff's obligation, if any, to mitigate damages. This is to avoid what is called "stacking" of multiple claims to increase statutory damages.
Practical effect of SB 269 (Roth, 2016)
For California business, the new law created an incentive to have CASp inspections performed and certified. Under the circumstances above, this will protect a business from liability or reduce potential minimum statutory damages. Though potential statutory damages are eliminated or reduced, the limits only apply per offense – each occasion a disabled person personally encountered a barrier to full and equal access, or was deterred from visiting the business. Nonetheless, the steps business property owners and tenants must undertake to protect themselves from statutory damages or the reduction will create some financial benefit. As a minimum, it provides a mechanism to give some potential financial relief to smaller businesses, many of which are in the hospitality industry.
The likely most important aspect of the new law is the importance of having CASp inspections performed before a lawsuit is filed. Such inspections will limit financial exposure to accessibility lawsuits. Being proactive and practicing prevention could save a lot of actual as well as lost money rather than hoping an ADA complaint is not filed.
Also, because many hospitality companies are just one property, the small business protection or reduction of damages could be very useful and assist small hospitality companies to fight or financially be able to assess whether litigating an accessibility complaint is economically feasible.
Best practices: Written compliance assessment
Whether your organization owns, manages or leases a single property or portfolio of properties that fall within the definition of public accommodation or commercial facilities, you should be critically evaluating what your organization is doing to be in compliance.
A comprehensive ADA compliance assessment of the property, as well as your written policies and procedures, should be the first on the to do list. A written compliance assessment will be the most critical piece of paper in defending against any future investigation or litigation. Whether the claim arrives at your doorstep in the form of a Department of Justice investigation or private litigation, the best protection will be the documents showing that an ADA compliance assessment has been completed and an action plan for barrier removal is in place. The compliance assessment should include your facilities, reservation systems, websites and Telecommunication Relay Service capabilities.
Other best practices include the following:
Review elements that will be subject to stricter or different specifications under the 2010 standards.
If these elements are not compliant with the 1991 standards, decide whether to bring them into compliance with the 1991 standards to take advantage of the safe harbor.
Bring into compliance with the 2010 standards any newly covered elements to the extent doing so is "readily achievable."
Revisit plans for upcoming alterations or new construction to confirm compliance with the 2010 standards.
Modify reservations systems to comply with new requirements and contact your ATM provider to add communication features in accordance with the 2010 standards.
Be sure that you have a written policy for other power-driven mobility devices.
Review and update your effective communication policy as well as you service animal policies based on new regulations and state and local requirements.
Challenges to ADA compliance come from both inside and outside your organization. Preventing ADA mistakes are less expensive if they are found during the design or early construction stages. You should review all plans for common ADA mistakes before construction starts. Once construction of a new facility is completed, it can be very costly to bring the property into compliance. ADA mistakes should be fixed as soon as they are discovered.
To reduce the likelihood of ADA mistakes, early and frequent communication with your building contractor and architect is imperative. Both should have copies of the ADA requirements and should participate in the design and construction process along with the franchisor's design and construction staff. Your architect and construction team will prioritize ADA compliance only if you do.
Although you might think that the importance of ADA compliance is common knowledge by now, you will only be at a disadvantage if you do not emphasize to the architects, building contractors, and interior designers that compliance with the ADA is a top priority. Architects and building contractors think in terms of building codes and engineering standards rather than civil rights. It is common for contractors to adapt to the materials they are given in the field even though it may result in a deviation from the plan.
To reduce your liability, emphasize that ADA compliance is a civil rights issue where specific compliance is required as compared to a building code issue where variances are widely accepted. Whenever possible, insist on contract terms that require strict compliance with the ADA and obligate the architect and contractor to pay the cost of fixing any and all ADA mistakes found during and after construction. Approval of plans by a local building inspector only means that it meets the building code. Building inspectors do not check for ADA compliance. During construction, the architect and ADA consultant should visit the property often to monitor progress and confirm compliance. If your architect does not closely monitor the progress of the building contractors, you are taking a high stakes and unnecessary risk.
Conclusion
Title III of the ADA continues to be an actively litigated and addressed statute. Moreover, it continues to be imperative for business property owners and tenants, including those in hospitality, to become familiar with the legal requirements they must fulfill to ensure equal access to their premises for persons with disabilities. Education and prompt action is the solution to avoid, if not minimize, financial exposure for violations of disability access laws. This will benefit both small and large companies for not being proactive and will lead to increased liability and cost in having to defend and settle ADA cases.
Once you are notified of a Title III lawsuit or investigation, immediately retain an attorney experienced in public accessibility claims. Title III claims are fairly straightforward. Either your facility is compliant with technical requirements or it is not. An experienced lawyer will know that he or she cannot change whether a facility is compliant, but will strive to minimize legal costs and exposure. An attorney should conduct a cost-effective investigation to determine areas of non-compliance, have knowledge of typical settlement values, and work to quickly negotiate away as many alleged violations as possible.
If your facility is in compliance, then it is advisable to defend against the lawsuit by arguing that the property complies with the ADA and by asserting all available procedural challenges. Legal counsel is essential to identifying cost-saving litigation strategies including dismissal of the lawsuit on procedural grounds. Often, the recovery of the plaintiff's attorney's fees, costs and expenses is a key reason that a suit is filed in the first place. It's unlikely that an attorney will give up his/her right to recover fees, costs and expenses with the prospect of an early settlement of the claim.
Also the retention of a CASp to do a certified inspection will provide protections from potential damages or reduction of those damages for the defined small business. CRA maintains a list of certified CASps for its members.
Constant vigilance in being familiar with federal and California state statutes is vital to prevention. This should include addressing common ADA mistakes during training of any staff responsible for maintenance and repair. There should be a review and revision of any written procedures and instructions that may affect ADA compliance. A designated person or team to monitor ADA issues in each department may be warranted to ensure that routine housekeeping and repairs don't compromise compliance.

This report was reviewed and updated in 2019 by Wilson Elser Moskowitz Edelman & Dicker LLP. Wilson Elser Moskowitz Edelman & Dicker LLP provides this information for general informational purposes only. The information is not, and should not be relied upon or regarded as, legal advice. No one should act or refrain from acting on the basis of such content or information, without first consulting with and engaging a qualified, licensed attorney, authorized to practice law in such person's particular jurisdiction, concerning the particular facts and circumstances of the matter at issue.