ADA Compliance for Websites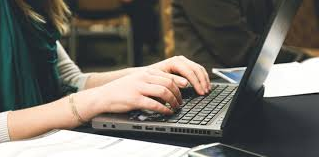 Note: Highlighted words or sections indicate new or updated material from the last version of this guidance.
The Americans with Disabilities Act (ADA) generally requires that businesses provide qualified individuals with disabilities equal access to their programs, services, or activities.
This includes electronic media and websites.The ADA and its California counterparts, the California Disabled Persons Act and Unruh Civil Rights Act, govern places of public accommodation. While the ADA applies to businesses with 15 or more employees, even smaller businesses can benefit from ensuring that their websites are ADA compliant. Doing so not only limits liability, but opens your company up to potential new customers who visit your website.
In 2010, the Department of Justice ("DOJ") provided an Advanced Notice of Proposed Rulemaking on Accessibility of Web Information and Services. The purpose was "to establish requirements for making the goods, services, facilities, privileges, accommodations, or advantages offered by public accommodations via the Internet, specifically at sites on the World Wide Web (Web), accessible to individuals with disabilities." Although it was expected that the DOJ would develop more guidance in 2018, the DOJ announced it has withdrawn its pending rulemaking in December 2017.
According to the DOJ, "The Department is evaluating whether promulgating regulations about the accessibility of Web information and services is necessary and appropriate. . . . The Department will continue to assess whether specific technical standards are necessary and appropriate to assist covered entities with complying with the ADA." The DOJ further stated it may revisit the subject in the future. However, until then, this decision will likely cause continued uncertainty for businesses and operators of public websites and will continue to place the responsibility on the courts to interpret the law. As a result, businesses will have to look to the courts' evolving decisions for guidance.
Your Business's Obligations
The Ninth Circuit has concluded that a website is a "public accommodation" if there is a sufficient "nexus" between the service offered through the website and a brick and mortar location (e.g., ordering a pizza through Domino's website). In short, if your business posts online menus, accepts orders, permits customer reviews or testimonials, takes reservations, provides addresses and directions to brick and mortar locations, accepts job applications, includes answers to frequently asked questions, and has email or chat features, you should take necessary steps to ensure these aspects are accessible to those with disabilities.
Navigating the murky waters of ADA compliance for your company's website can be confusing. The good news is that there are Web Content Accessibility Guidelines which provide businesses and web designers with standards for making web content more accessible. Courts have relied on these guidelines set out in WCAG 2.0. Indeed, although the 2017 decision is pending on appeal before the Eleventh Circuit, the United States Court for the Southern District of Florida—in the first-ever website accessibility trial—held that, among other things, an employer's website must comply with the criteria set out in WCAG 2.0 and any third-party vendors who interact with the employer's website must follow such criteria. The DOJ has made it increasingly clear that it considers a website "accessible" if it complies with the standards of the Website Content Accessibility Guidelines (WCAG) 2.0, Levels A and AA. The DOJ has used the WCAG as criteria for consent decrees and lawsuits.
Common website accessibility issues include individuals with vision or hearing impairments requiring assistive devices and/or specialized software to access the Internet. For those with a visual impairment, this may include software that enables them to magnify the content of a web page, reads the content to them, or enables use of a braille reader. For those with hearing impairments, audio content should generally include closed captioning or images with captions. A compliant website not only accommodates said impairments, but also recognizes current adaptive software and technology to the extent this is readily achievable.
Although there is not a surefire checklist to ensure 100 percent compliance, the following provides guidance for your website's accessibility.
Videos with Audio
Provide captions;
Provide full text transcript of the video or a version of the video with a text description;
Include a mechanism to stop, pause, mute, or adjust volume for audio that automatically plays on a page for more than 3 seconds;
Non-text Content
Add a text alternative to all of your images;
Add a text alternative to your audio and video (a succinct description of the topic);
Add a name to all of your controls (such as 'Search' or 'Submit');
Text Content
Break up content with subheadings for new sections;
Add a 'Skip to Content' link;
Label elements and give instructions;
Clearly identify input errors;
Avoid elements that flash more than 3 times per second;
Ensure that each page of the website has a language assigned;
Color Usage
Use more than color to communicate instructions;
Use more than color to communicate other critical information (charts, graphs, etc.);
Distinguish text links from surrounding text with a clear contrast between the link and the surrounding text that uses at least a ratio of 3:1, then add another differentiator.
Third-party Vendors Operating Parts of Your Website
Ensure any portion of your website that is operated by a third-party vendor is compliant as well
The Main Take-Away
To avoid being caught in the current litigation surge against businesses, it is wise to review and test your business web content for accessibility, specifically for its accessibility for those with sight and hearing disabilities before posting online.

This report was reviewed and updated in 2020 by Fisher Phillips. Fisher Phillips provides this information for general informational purposes only. The information is not, and should not be relied upon or regarded as, legal advice. No one should act or refrain from acting on the basis of such content or information, without first consulting with and engaging a qualified, licensed attorney, authorized to practice law in such person's particular jurisdiction, concerning the particular facts and circumstances of the matter at issue.