Buyer's Guide + Listings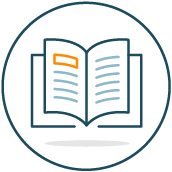 More Exposure for your Business
These services are in addition to the already great member benefits that include:
Listing within our Buyer's Guide (a directory of our Allied Members' services / products)
Networking and sponsorship opportunities
Complimentary admission to the Western Foodservice + Hospitality Expo*
---
Silver Buyer's Guide + Enhanced Listing (Included)
Base level includes the following with regular cost of membership:
Company main contact: first and last name
Company name and address, plus email and phone number listings (ability to include three phone numbers of your choosing)
Link to company website
Ability to view company location via Google Maps
CRA member since recognition
Social media links
Ability to create coupons
Up to 3 category listings
Gold Buyer's Guide + Enhanced Listing ($500/year)
Gold level includes all items offered in Silver listing, plus:
Secondary placement within Buyer's Guide**
Photo gallery
Company logo
'Contact us' email form
Platinum Buyer's Guide + Enhanced Listing ($750/year)
Platinum level includes all items offered in Gold & Silver listings, plus:
Video gallery
Top placement within Buyer's Guide**
One complimentary Headline Sponsorship ad in The Source
À La Carte Add-on Feature ($400 member/month)
Featured skyscraper ad (160×600 pixels) ($500 non-member/month)
Additional categories to your listing ($35 each)
For more information, contact the CRA team at 800.765.4842 or membership@calrest.org.
—————————————————————————————————————–
*One free complimentary admission to the Western Foodservice & Hospitality Expo for every $100 in membership dues. Additional marketing at the show is available, including the opportunity to purchase a booth space, participate in educational seminars or sponsor various events or marketing pieces. ​
**Buyer's Guide listing placement rotates based on level purchased.
ADVERTORIAL Submission does not guarantee placement in The Restaurant Standard portal, The Source or any other CRA publication, and content is subject to The CRA's approval. Upon submission, the CRA Communications department will review relevance of article. The CRA and CRA partner organizations do not prohibit or prevent any companies to obtain or place paid advertising in The CRA's publications whether such advertising be in print, electronic or other form. The CRA retains the right, in its sole discretion, to decline advertising relationships with any company that promotes goods or services that are inappropriate, inconsistent or that would reflect negatively upon the association, partnered organizations or other businesses.