UnitedHealthCare
Health care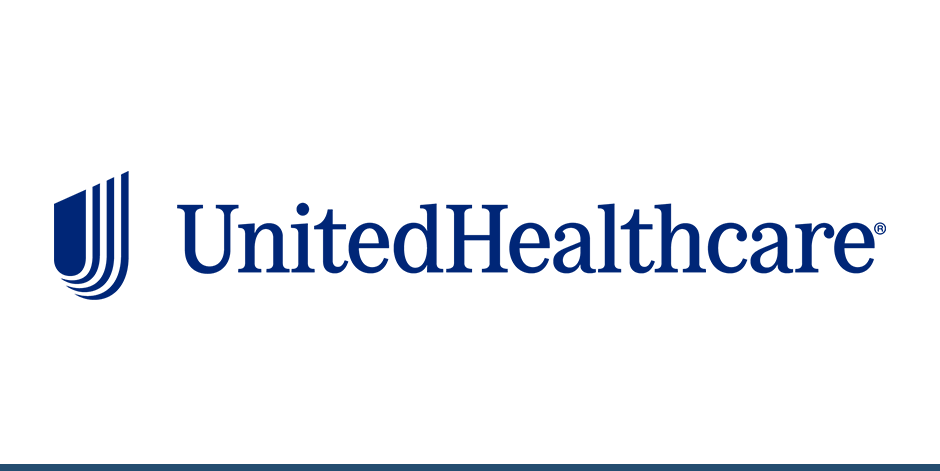 COVID-19 Marketplace > UnitedHealthCare
UnitedHealth Group Reopening Resources
As of 4.29.20
Here are some health and wellness resources supporting the physical and mental well-being of hospitality employers and employees to successfully navigate COVID-19 and safely reopen.
In addition to UnitedHealthcare's ongoing offering for employer-sponsored health insurance with members-only discounts on medical and specialty benefits and a small business Association Health Plan, UnitedHealth Group provides the following resources for all employees. These solutions are available to any and all employees regardless of number of hours worked: furloughed, part-time, full-time. No health insurance or participation required.
Telemedicine – HealthiestYou by Teladoc
Unlimited, $0 copay medical and mental health virtual visits to Association members for $7 per employee, per month and includes the entire family. Includes a Covid-19 self-assessment questionnaire that guides members through simple 'yes/no' questions about symptoms and provides recommendations consistent with CDC guidance. Learn more
Have questions about HealthiestYou by Teladoc? Check out the HealthiestYou Group Requirements FAQ PDF.
At Home Lab Testing – Let's Get Checked
At home COVID-19 and Antibody tests expected to be available early May for purchase by employers. For other lab testing Let's Get Checked at home testing removes barriers and keeps employees out of crowded offices and labs with a 25% member discount. Learn more
Why Choose LetsGetChecked:
Free Shipping
Online results in 24 hours once swab is received by lab
20% discount using either Health20 or Hospitality20 at check-out
No minimum quantity
FDA authorized
Once you have submitted your organization request form, you will be contacted to finalize their order and complete payment.
Please note, the 20% discount does not apply to individual test orders.
Free Prescription Drug Savings Program – OptumPerks
Help your employees stay healthy and save up to 80% on most prescription drugs at over 64,000 pharmacies nationwide with their free OptumPerks discount card. Searchable database finds the best discounts and most convenient pharmacies with no membership and no fees. Learn more
Virtual Program for Back Pain – Kaia
Individuals in the hospitality sector can obtain a free license to Kaia's back pain solution through July 1, 2020. Access personalized back pain therapy using your own phone. *Limited to 1,000 free licenses available. Learn more and sign up
Mental Health, Substance Use Disorder and Suicide Prevention Resources

Sanvello
Need a little help with stress, anxiety and depression? Check out the #1 rated app. Sanvello includes guided meditation, learning modules, community discussion and daily tips. Also offering free premium features through 2020 for hospitality workers. Download the app today!
Hospitality-specific resources: https://www.sanvello.com/hospitality/

PatientsLikeMe
The world's largest personalized health network that helps people find new treatments, connect with others and take action to improve their outcomes. Gain insights and improve outcomes on your physical and mental health. Come together as a community and support each other by discussing coping mechanisms with others suffering from anxiety and depression too. Find answers to your questions about symptoms, medications and conditions for yourself, your kids, your loved ones.
Hospitality-specific resources: patientslikeme.com/join/hospitality

Ben's Friends
This hospitality-focused substance abuse support network is a safe environment for people on the front lines in restaurants, hotels, and other hospitality industries.
To find a meeting near you or access telephonic meetings, please follow this link: https://www.bensfriendshope.com/

Active Minds
Resources to stay mentally healthy during this crisis time. Access a resources hub for help during the COVID-19 pandemic, including stress management, community building from a distance, and tips for remote workers.
Access the resource hub: https://www.activeminds.org/about-mental-health/be-there/coronavirus/

Psych Hub
The most comprehensive online learning platform on mental health, substance use and suicide prevention topics in the world.
To learn more, please follow this link: https://psychhub.com/
Helplines

Crisis Text Line
In crisis? Text for immediate help anytime from anywhere. You can connect with a Crisis Coordinator within 25 seconds on average. Stay in contact until you feel safe.
Text HELLO to 741741.

Optum: Emotional Support Helpline
Need a little support? Call any time, free of charge. This helpline is staffed by professionally trained mental health experts. It is free of charge and open to anyone, 24 hours a day, 7 days a week.
Call 1-866-342-6892
Optum: Substance Use Disorder Helpline
In crisis? Call for immediate help anytime from anywhere. A person and/or a family member may talk with a licensed recovery advocate about their concerns and needs, get a referral to a professional who can develop a personalized treatment plan and access family support resources.
Call 1-855-780-5955, or visit https://www.liveandworkwell.com/recovery
Visit Our Health Insurance Partner for a complete list of free resources available for members and employees.